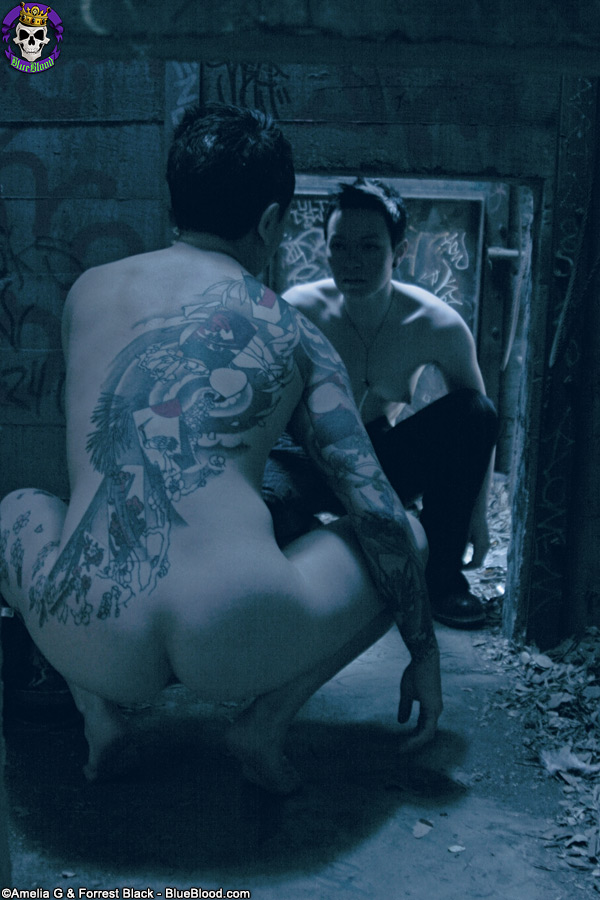 A Kind of Blue – First set from Jiz Lee & Syd Blakovich on BlueBlood.com
During one of our last trips to Los Angeles, Syd and I shot with Amelia G and Forrest Black for BlueBlood.com.
The shoot was primarily on location of an abandoned zoo, where we found monkey cages and bear holds, like the one in the photo below, a peek at the set. Blue Blood has some pretty awesome photography, as well as an awesome ethic. I highly recommend a membership, especially if you want to see the set where this came from.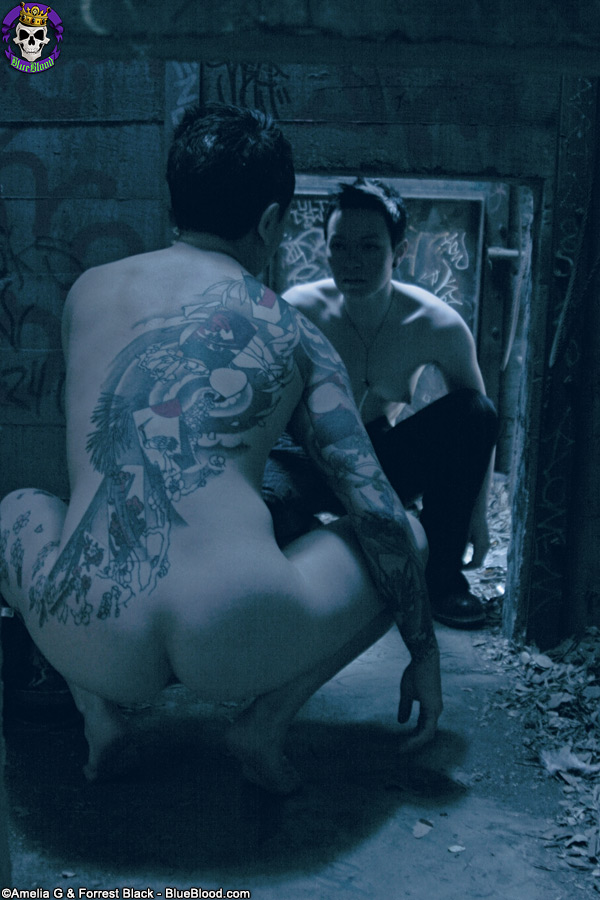 Amelia wrote about the shoot, the thoughts from her diary and another peek also are featured on AltPorn.net.
I'm as enchanted by the photo set as I was when I first ducked into the space and crawled through the separate rooms.
The mood captured here also captures the tone of me and Syd's relationship. I'm particularly drawn to the photo above, as it reflects on our performance art duo Twincest. In a mirrored encounter, we confront ourselves.
I'm really looking forward to seeing more from our shoot that day — monkey spit! — and the possibility of working with Amelia and Forrest for BlueBlood.com again soon.