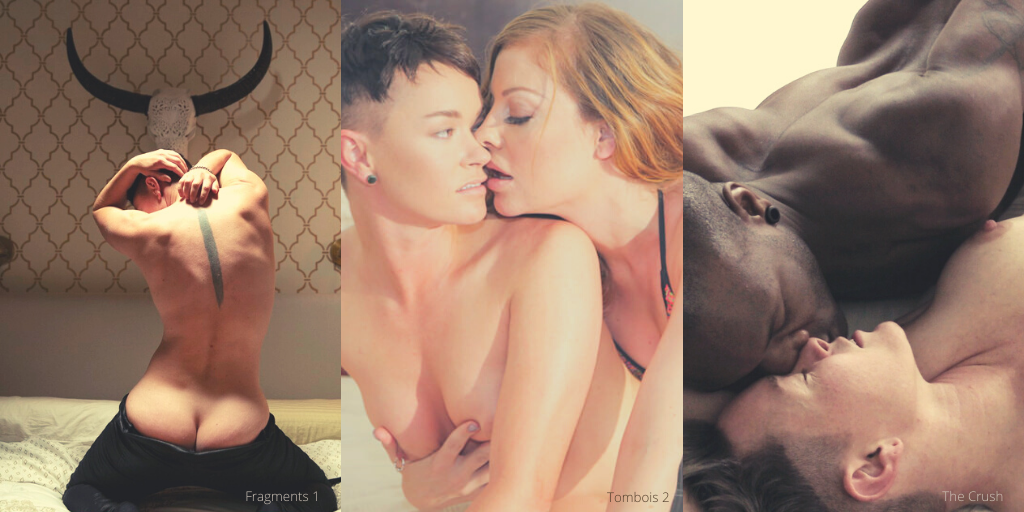 I like it when you watch (and #PayForYourPorn) because it means I get to make more! Paying for porn through the links on this page will give me 20-80% percent of each purchase and enable companies to continue making movies — and hopefully hire me again! This is one of the best jobs I've ever had, and I want to keep doing it. Become a "porn patron" and put your wallet where your passions and politics are! Here are my top recommendations.
Top Five Sites to Watch my Films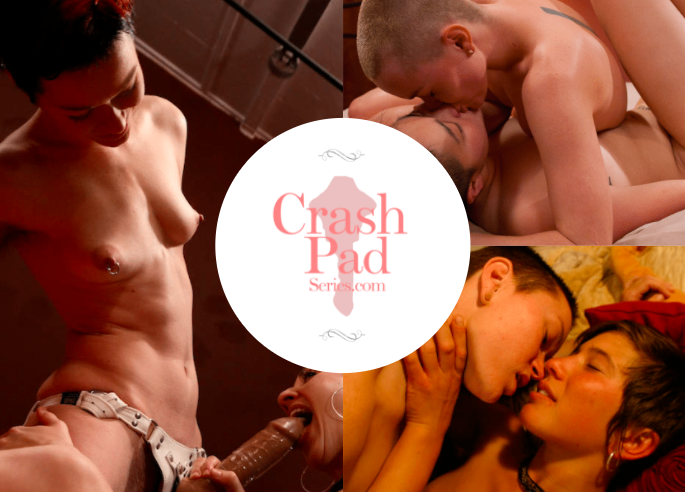 CrashPad is my queer porn home! My porn debut was in the original film (The Crash Pad, 2005) and its ongoing website CrashPadSeries.com features subsequent scenes with co-stars who were real-life partners and crushes — and which remain some of my favorite porn performance experiences. (Full disclosure: CrashPad is run by Pink & White Productions, so working on this site behind the scenes is my day job!)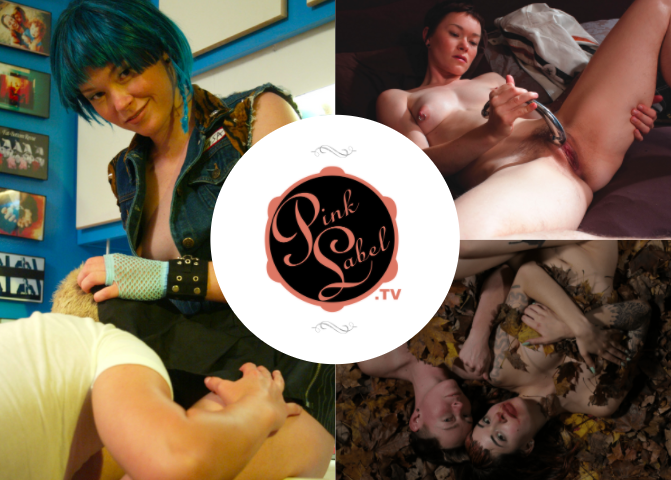 PinkLabel.tv includes most of the indie filmmakers I've worked with, as well as my Jiz Lee's VOiD studio featuring trade collaborations I've done with performers like Wolf Hudson, Evie Snax, Valentine, Danni Daniels, Nikki Hearts, and more. Videos are available to rent "a la carte" or to enjoy one generous membership program that's kinda like if there were a Netflix for indie adult films. Queer, straight, artsy, documentaries, classics… there's something for almost everyone. (Full disclosure: PinkLabel is also run by Pink & White Productions, so just like CrashPad, working on this site behind the scenes is my day job. However even if they weren't, I'd likely be just as enthusiastic in my recommendations!)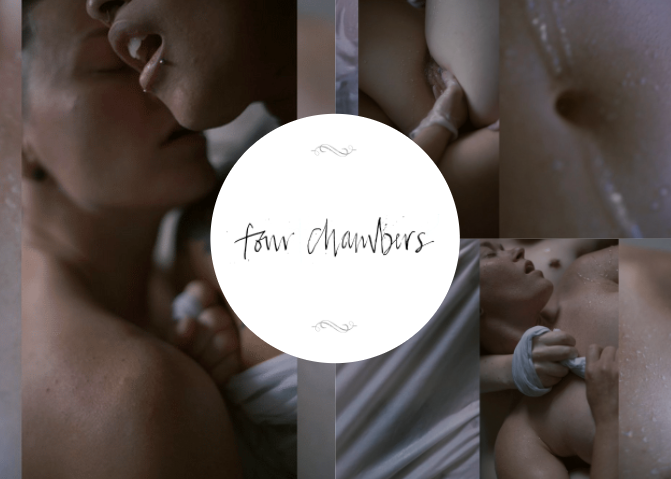 FourChambers is really cool! They approach each film with an experimental art aesthetic. They pay well and their process is collaborative. "SPILL", a threesome with Valentine, Blath, and myself is a prime example. The short film is only available at FourChambers, but if you dig stuff like this you'll love all the other films they've made.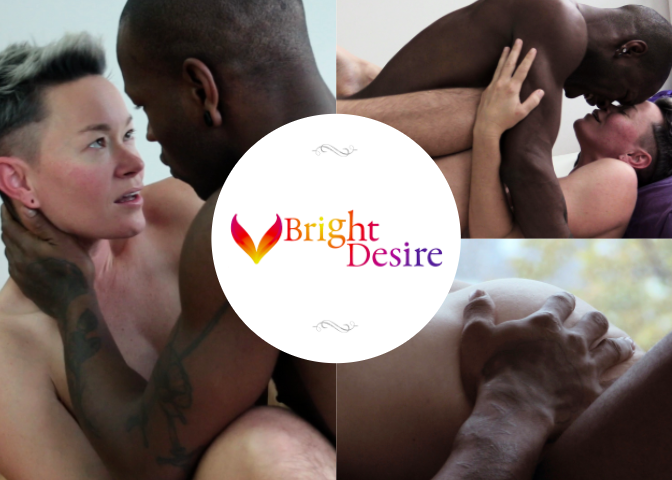 Bright Desire has one of the few scenes of mine with a cisgender male co-star involving Penis/Vagina sex. I don't perform with cis men very often, and a big part of why that is has to do with how film are marketed. I want to avoid misgendering, as well as the kind of racist and sexist language that is unfortunately common — and of which performers have little control. Which is why I was so thrilled to have had the opportunity to film with Bishop Black, a talented and charismatic performer (and major crush) and to work with a director who let us call the shots, cares deeply about not misrepresenting performers, and pays fairly! It's rare in porn for a Black man to receive the same pay as his co-star, but that's exactly what was requested and happily received. And the scene itself was a performer's wet dream! The video is only available on BrightDesire.com, but it's worth the price of admission — and worth staying a member if your tastes gravitate towards mostly straight but queer inclusive erotic films made with love by Australian filmmaker Ms. Naughty.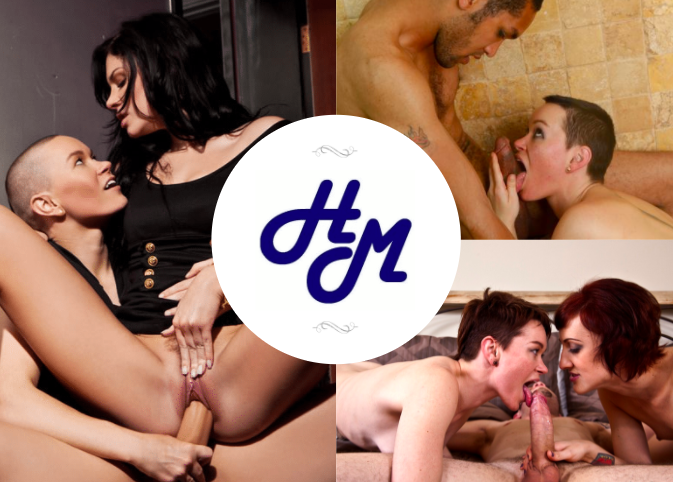 For the rarer "mainstream porn" examples of my work, HotMovies.com has almost all the big studio stuff such as Evil Angel and Digital Playground, VIVID, Mile High, Adam & Eve, Burning Angel, and more. If you're looking for my scenes with Belladonna, Joanna Angel, Manuel Ferrara, Dana Dearmond, April O'Neil, Skin Diamond, Sovereign Syre and more… rather than searching for these titles on tube sites, I encourage you to just watch them at HotMovies with my referral link, because that actually supports me! You'll get easy-access to all my bigger studio films and avoid spammy ads and computer viruses. And unlike tube sites, HotMovies tries to be respectful in terms of their category descriptions and tags, which we know can often be a turn-off for marginalized audiences. Your pleasure is worth paying for! I know mine is… 😉
I hope you'll "patron my porn" and find something you love as much as I loved making it! If you're looking for a specific movie, or if you want to order a signed DVD, please contact me directly. Due to COVID-19, I am performing less, however I do DM the occasional masturbation clip on OnlyFans. Note: I do not do custom videos at this time, sorry!
Thanks for your support!