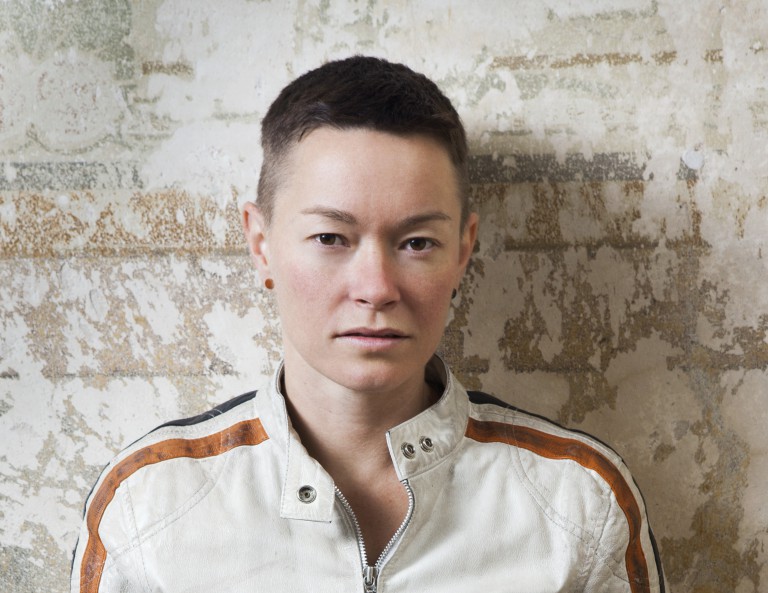 Jiz Lee built a name in the adult industry by presenting their enthusiasm and unique gender expression on camera. Jiz has performed in porn for over a decade, in over 400 projects spanning six countries within independent, queer, and hardcore gonzo adult films. A versatile performer and key player in the queer porn movement, Jiz has been the recipient of multiple AVN and XBiz Award industry nominations and Feminist Porn Awards, and in 2015 was named an honoree of The Trans 100. (Jiz is non-binary and uses the neutral pronouns they/them.)
When not on screen, Jiz works behind the scenes as Marketing Director at Pink & White Productions (CrashPadSeries.com, PinkLabel.tv) and fundraises for LGBTQ health and sex worker-focused organizations through their erotic philanthropic art project, Karma Pervs. They've presented on porn at institutions including Princeton University, Stanford, Williams, the American Studies Association Conference, Wonderlust Helsinki (awarded by the Finnish Association for Sexology), was an invited 2020 speaker at the Conference on World Affairs, and have been featured on MSNBC, Fox News, the BBC, G4TV, and proudly, Lifehacker.
Performing in porn opened up a lot of opportunities, one of the least anticipated being writing. In 2007, Jiz launched JizLee.com to chronicle their adventures in the adult industry. Their writing has since appeared in The Feminist Porn Book, Best Sex Writing, OUT Magazine, and Jezebel.com, among other publications. In 2015, they released Coming Out Like a Porn Star, an anthology of essays by adult film industry workers on the social stigma of sex work. They were co-editor of the Porn Studies Journal Special Issue: Porn and Labour and are currently a member of the Porn Studies Journal Editorial Board and a contributing editor of the forthcoming 2nd edition of Trans Bodies Trans Selves.
When not eating/sleeping/breathing everything p-o-r-n, they are training for the next triathlon
Gallery
If you would like to repost these images, please include photographer credit.
---