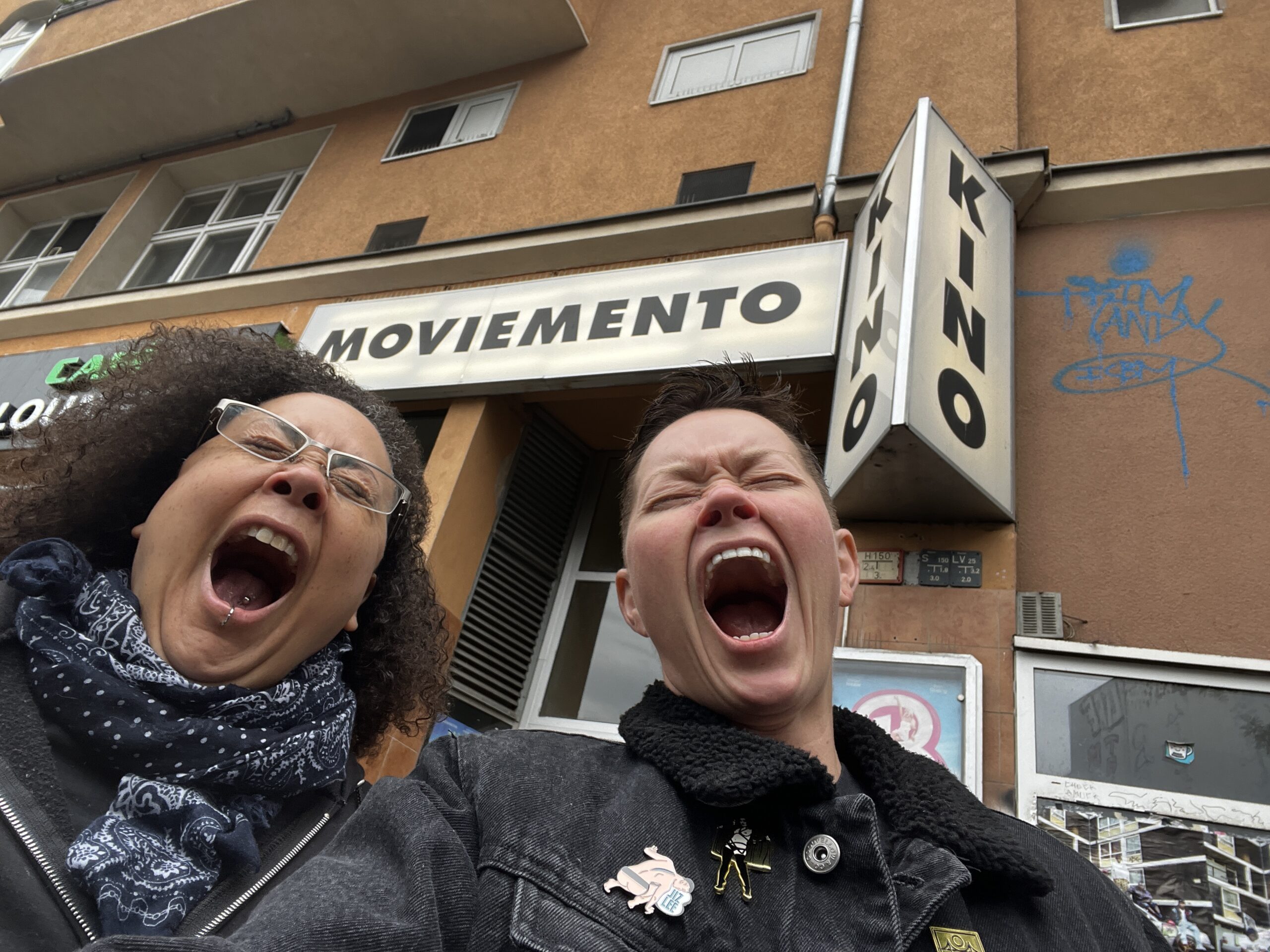 Why should sex-negative social media sites that might shut me down tomorrow get all the good memories?
Last week I had the pleasure of returning to Berlin for the PornFilmFestival that started it all. The days were filled with an epic showcase of more than hundred films spanning cineplexes in addition to panels, workshops, parties, and lots and lots and lots of networking. And kaffe.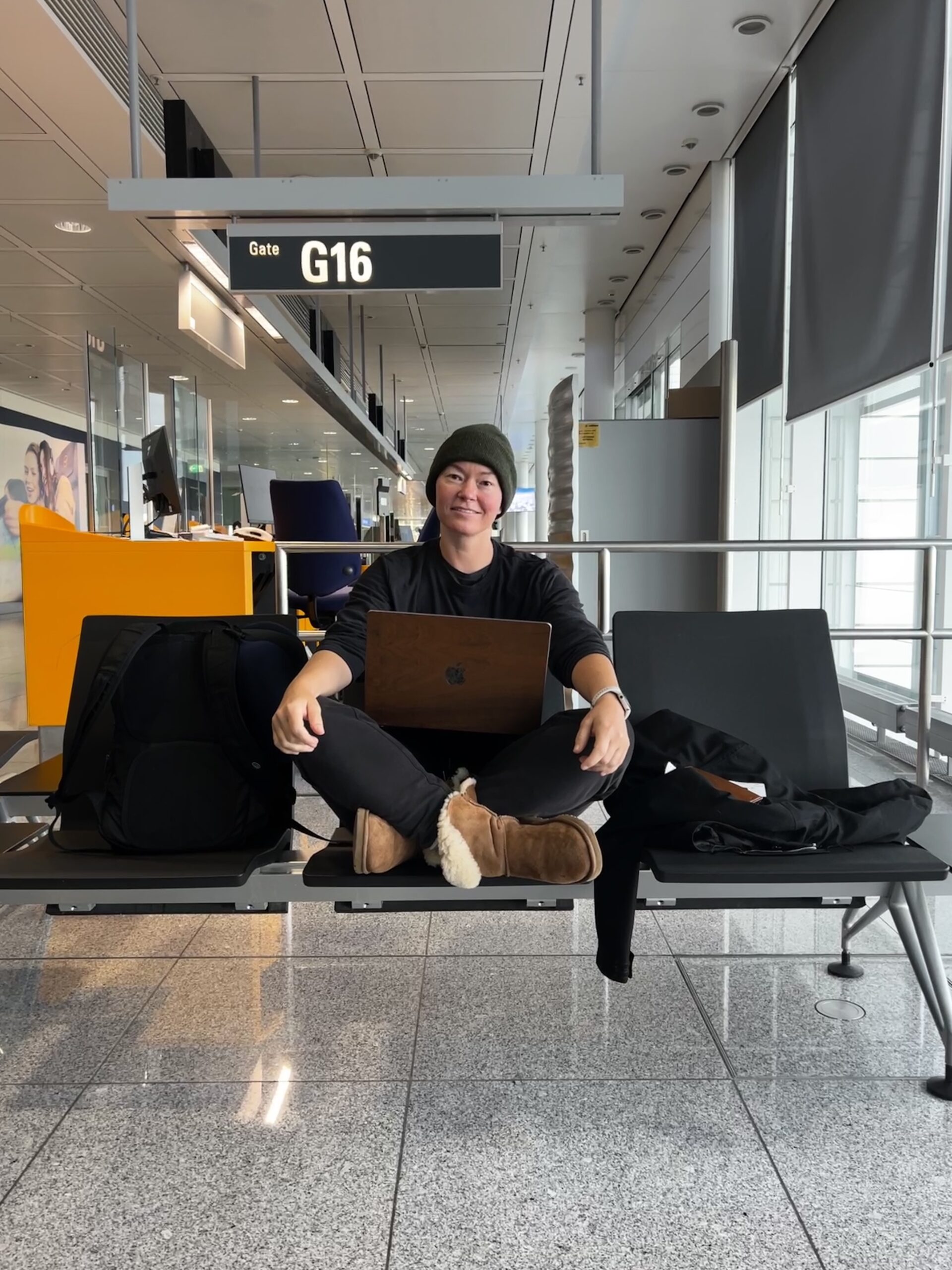 Shine and I used to go annually but the pandemic had us waiting for a safer time to return. Finally, we were back on the plane enduring a long day of travel so that we could meet with some of our favorite artists. (Hi Thaís!)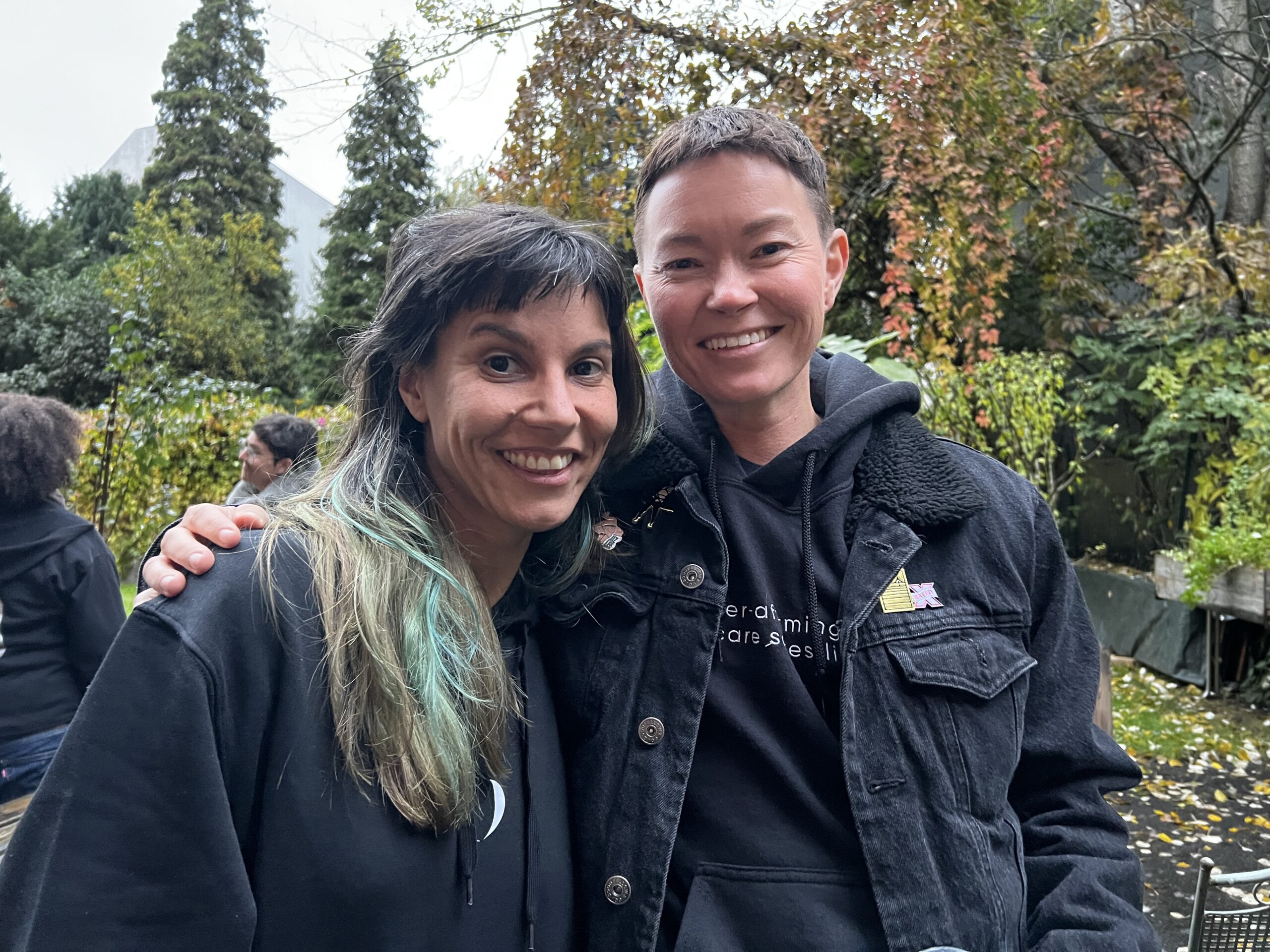 We shared a flat with East Coast friends from AORTA Films. While I don't have any photos in my phone, somewhere there exists a selfie taken on the last night of our stay, of a few of us posing in under the tag "SLUTLUST" that was across the street.
In truth, there are far too many memories for a single blog post to do the trip justice, to capture how special it was to see friendly faces and to be introduced to new ones — including several contacts I'd emailed in recent years. (Hi Porn.Better peeps!)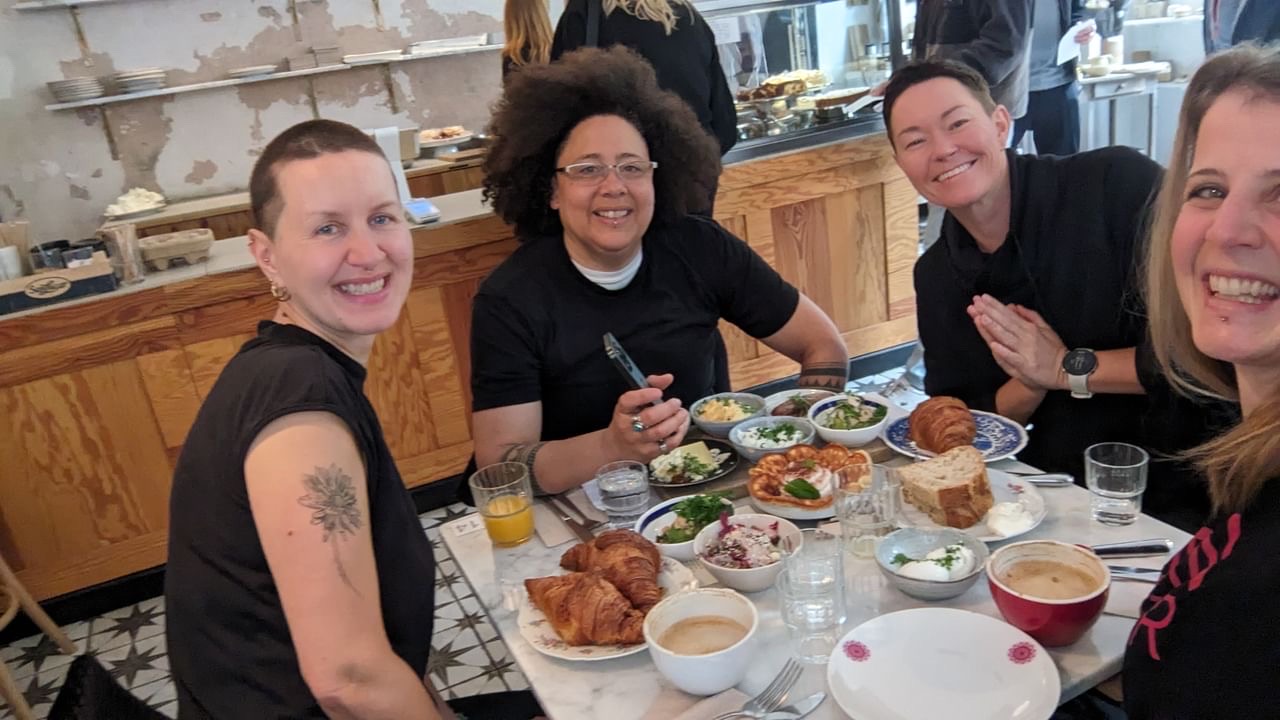 While at the festival, I did a Q&A for the film TRANSIT by and co-starring Vanniall and myself that screened as part of the Queer Porn Shorts program. (Thanks Jen for the photo!) Someone in the audience commented that the sex we had looked "straight" (?!) I was jet lagged and caught off guard, so in case my response that night wasn't clear: Gender is not defined by genitals! Anyway, if you want to watch our fun, trans, and very queer sex scene for yourself, you can find it here. 😉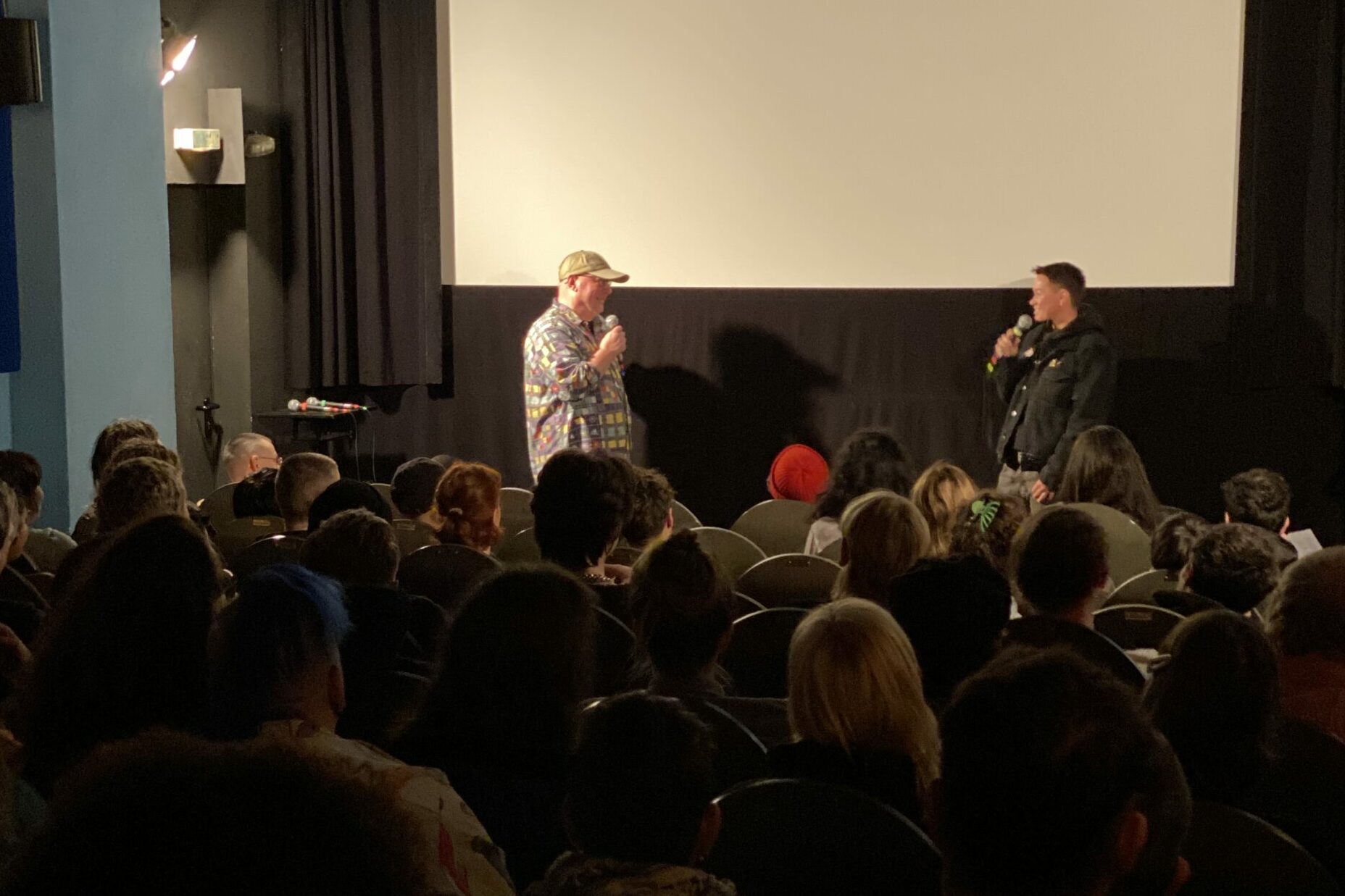 This year marked the second 'Adult Industry Only' events, with two days of panels and workshops covering everything from content trades to age verification. I spoke on a panel about social media algorithms, moderated by Valentine! (Photo by Dwam!)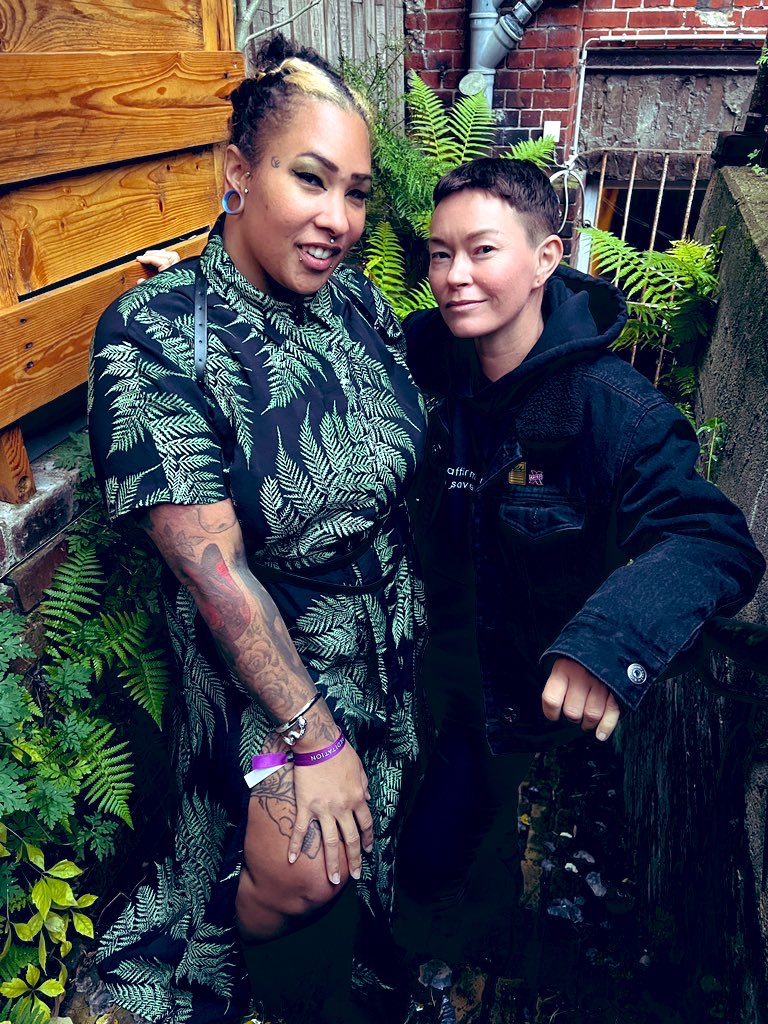 I also had the pleasure of being production assistant / photographer on the set of Shine Louise Houston's special new project starring Jasko Fide and Kali Sudhra. Be on the lookout for these cuties soon!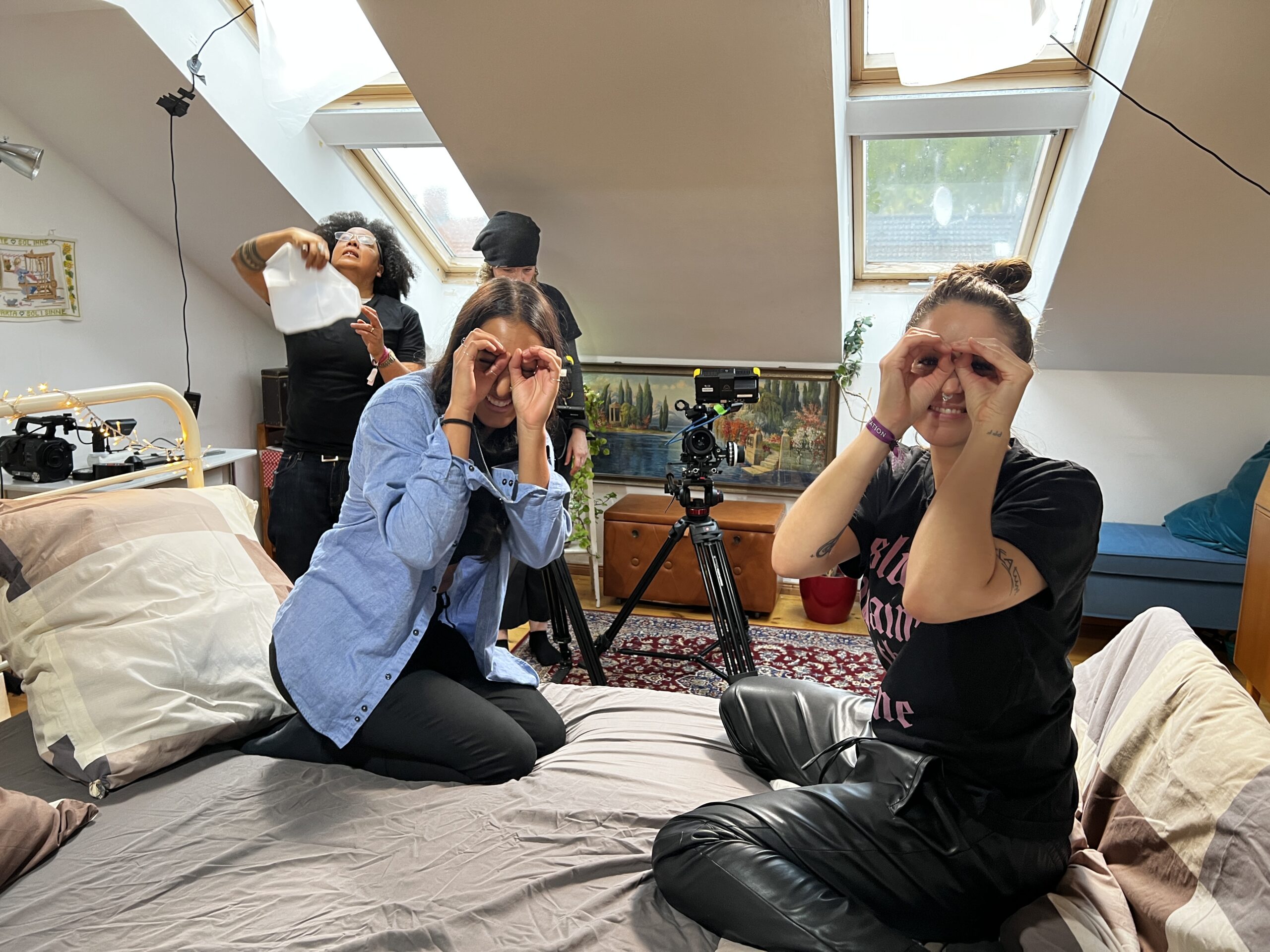 Although I hadn't planned on it, I also ended up doing two (softcore) shoots myself! Stay tuned for a new Stagg Street photoset with April Flores showcasing serious post-op love.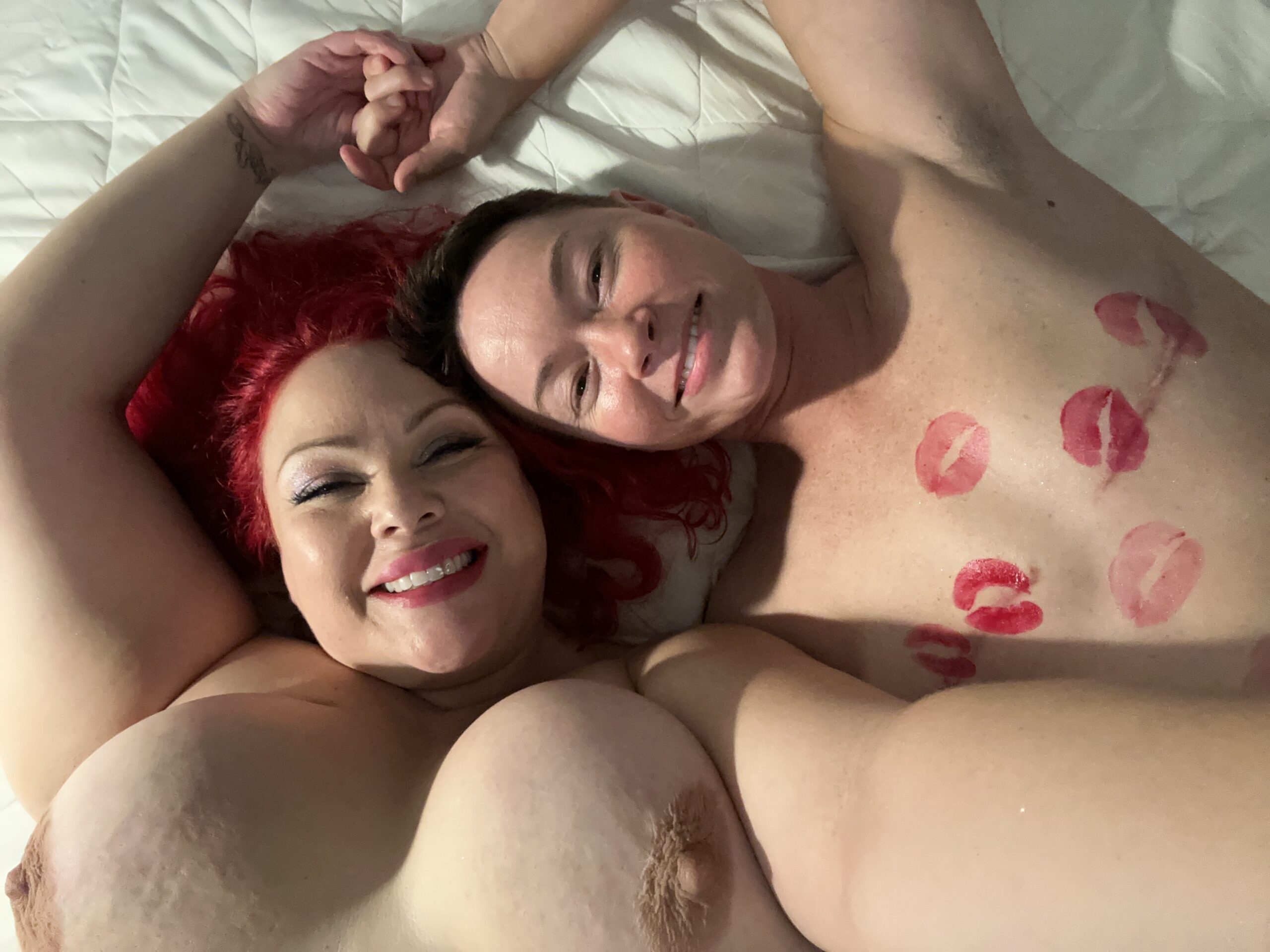 And if one shoot with my doll wasn't enough, I got to make art with her a few days later in a smutty 3D video by Evie Snax featuring April, Valentine, and myself. Bliss comes in 3's!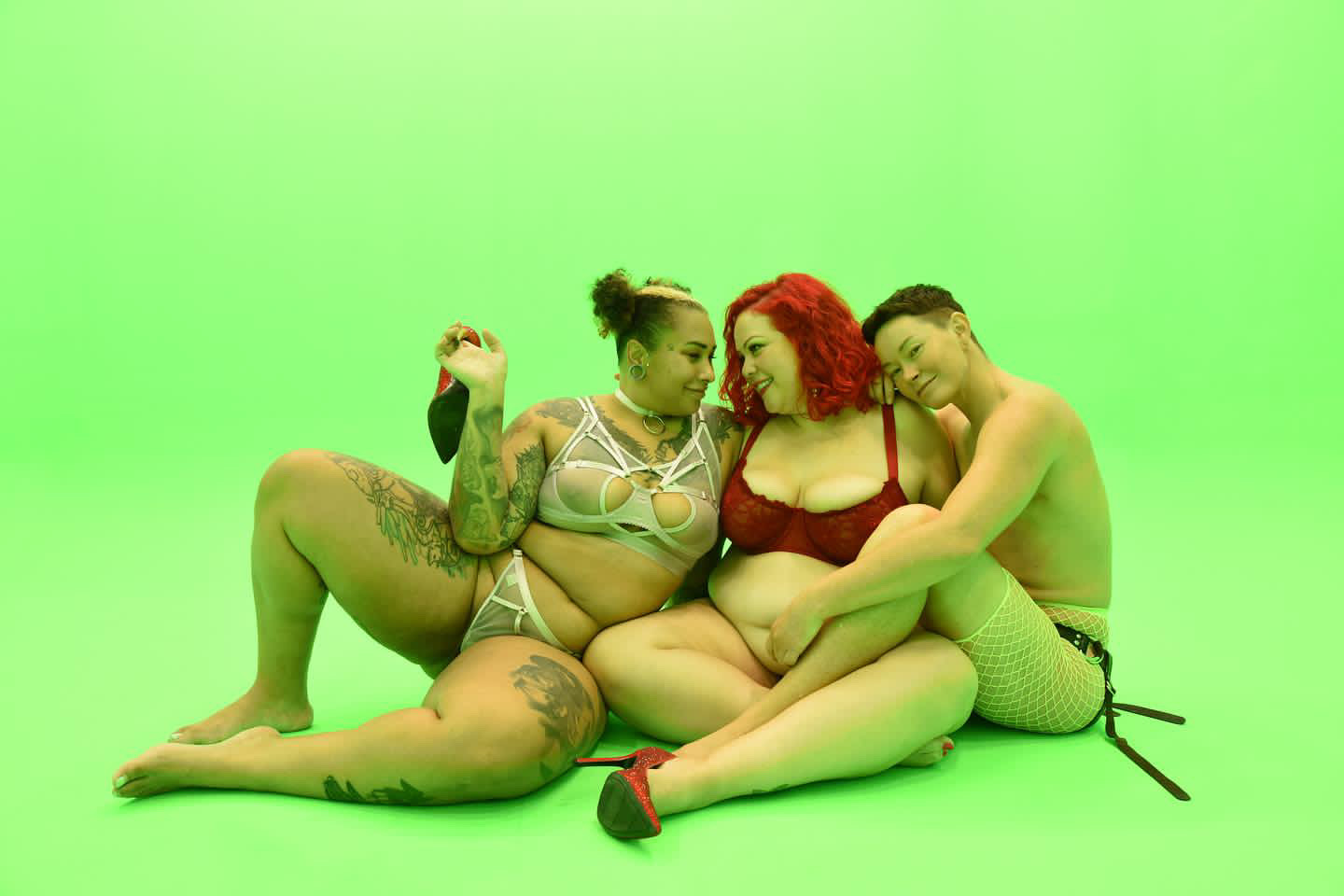 This weekend I'm competing in a triathlon. While I wasn't able to train as often as I'd liked, I was able to squeeze in two short runs. One of the last times I was there, Max Disgrace invited me to run around Templehof Feld, an abandoned airport with a fascinating story. (Another runner caught me leaping with 'airplane arms' over my camera to take this, and we exchanged the biggest laughs.)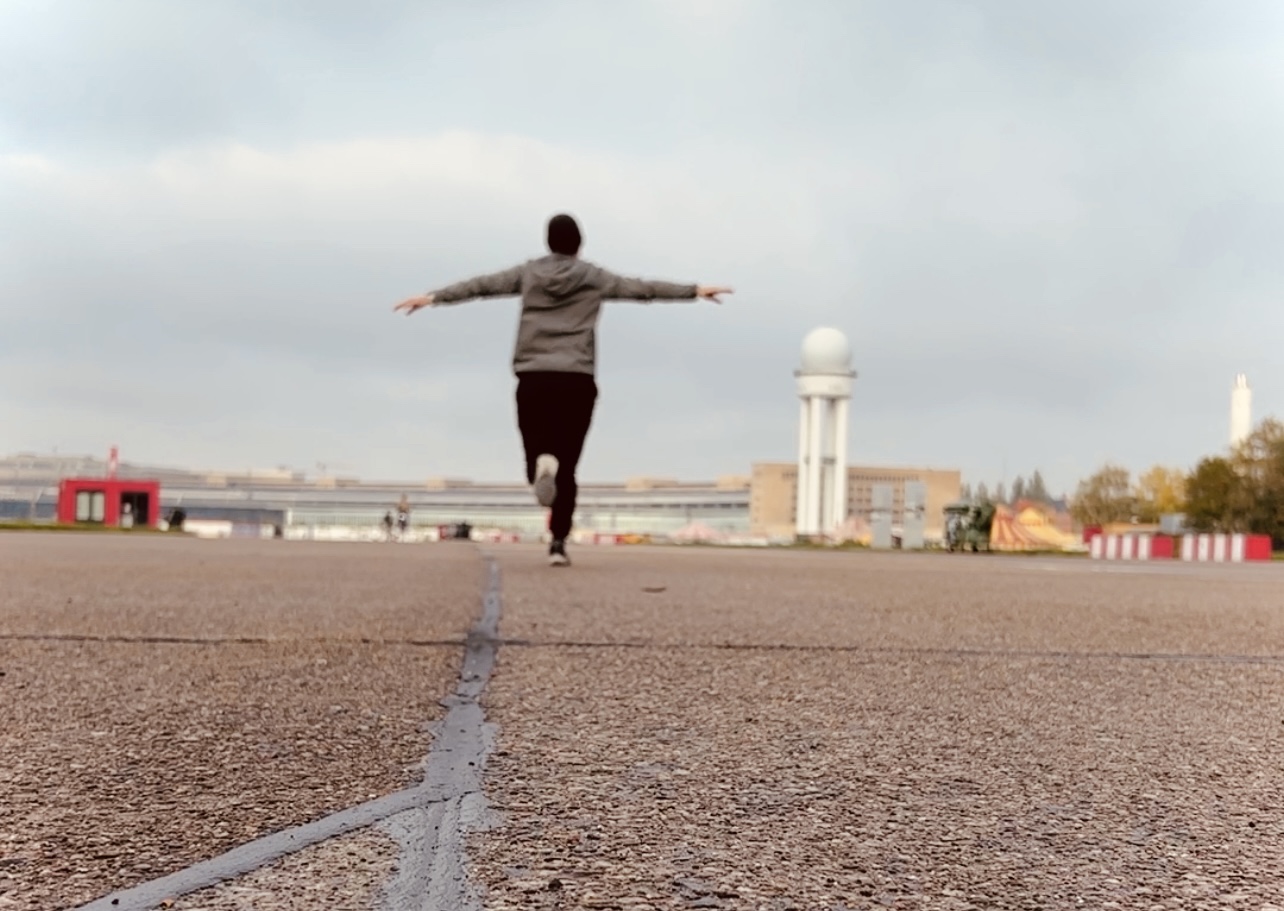 The final day of the trip fell on my 43rd birthday. I was surprised with impromptu flea market gifts like this puzzle from Julia and Jen (danke!) in a cute moment captured by Kali.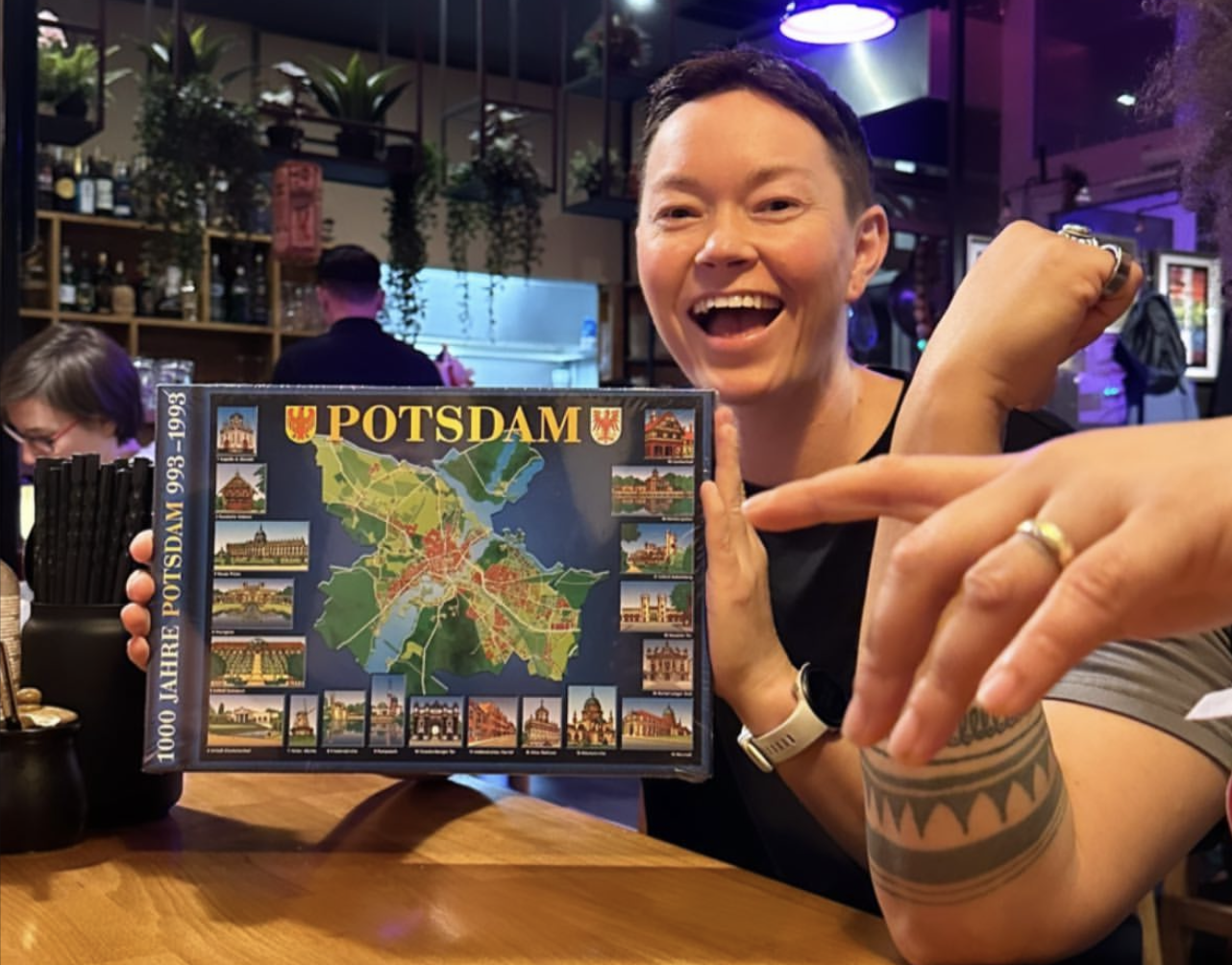 I'll keep this post short and sweet. The beautiful trip has me glowing, with fond memories and good people, and a few private memories I'm keeping to myself. 😉 Until next year!