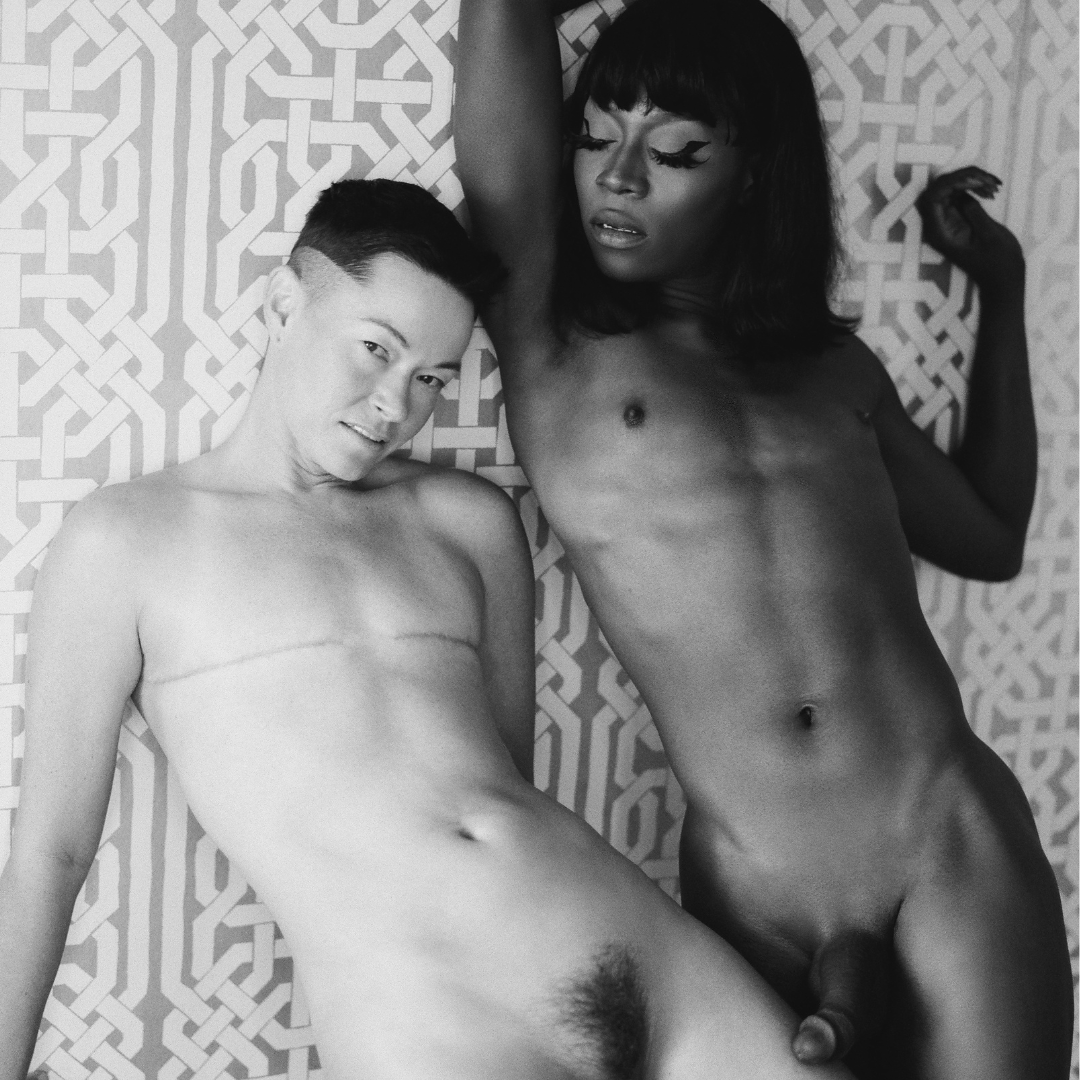 TRANSIT – Jiz Lee and Vanniall get a room
Trans safer sex short TRANSIT (by Jiz Lee and Vanniall) embarks on its world tour! ✈️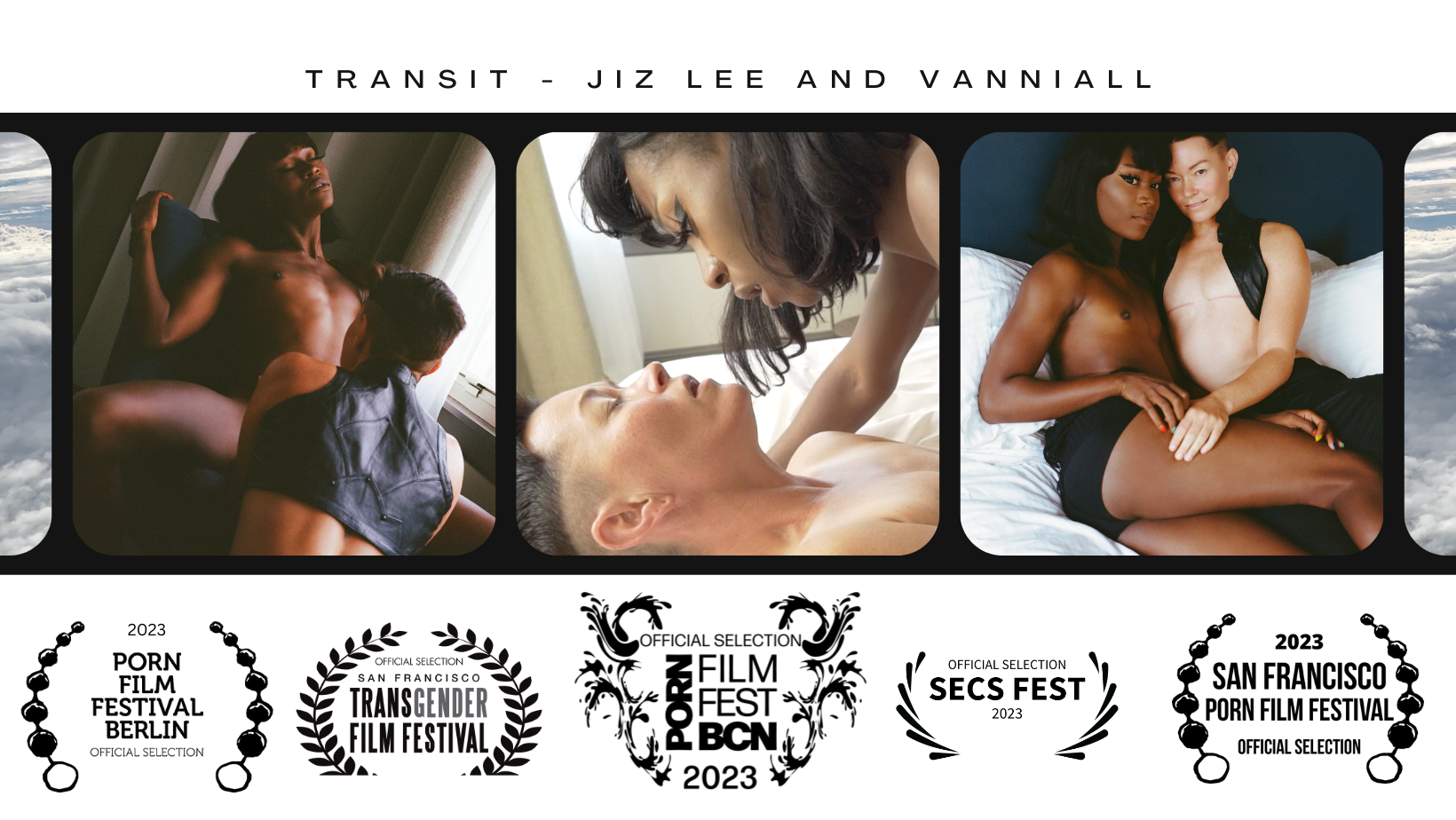 Bay Area -and online friends – watch live on Friday, August 18th 4:00pm as part of the San Francisco PornFilmFestival!
What a trip it's been! Approximately one year ago today, I had the pleasure of collaborating on a sexy new film project with an internet crush, Vanniall. I began following her work after reading her powerful essay in the Huffington Post about her experience as a porn performer living with HIV. The industry — and world at large — has a lot of catching up to do when it comes to information and policy around sexual health and safety.
Vanniall's confidence and cheeky wit positively beams off the screen. I was smitten by her sexy posts and clever movie concepts, like MostlyPics House, which I asked to screen at the 2022 San Francisco PornFilmFestival. Thus, her trip to the Bay Area was born! (Here's her interview for 48hills about coming to SFPFF.)
We had a great time at the festival, and an even better time filming a collaboration with photographer/videographer Ashley Lake. The photos alone are timelessly beautiful.
This was my first porn film post-top surgery — and I just realized it's also the first one in my 40's! Welcome to a foxy new era!
Flash forward to 2023, and our movie (well, a shorter, festival-friendly version of it) will be shown on the big screen at the Brava Theater! You can watch in the cinema with us in-person, or catch the live broadcast streaming online on Friday, August 18th at 4pm (Pacific) in the shorts program called F*CKING/FUN.
While I'm a little nervous, I am looking forward to witnessing the film's reception by a live audience. Most of us porn performer-producers make and share videos all the time, but it's a completely different experience to feel the energy in the theater. I hope you'll be watching!
If you're able to get to the Brava Theater, purchase the "F*CKING/FUN" ticket for Friday at 4pm.
If you're only able to watch online, buy a "Virtual Festival Pass" for access to the broadcast AND the whole festival film catalogue streaming on-demand.
P.S. Your ticket supports the artists! SFPFF splits the proceeds with filmmakers, so the more sales we make the more we all receive. You can even BOOST your support by purchasing a few extra tickets — and even better, giving them to friends! See you at the movies!