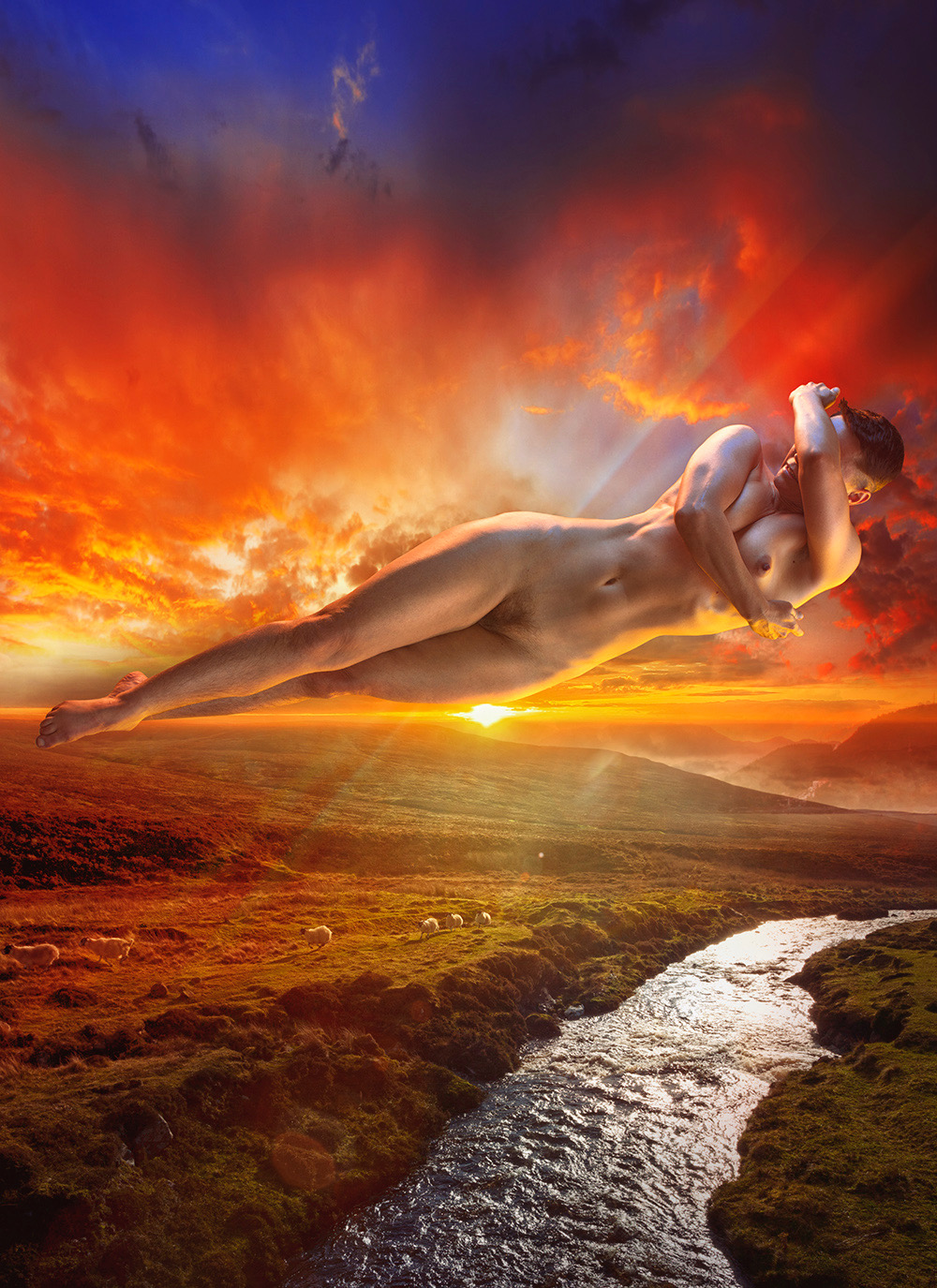 Heretical Fates Art Book & Tarot Deck
I've had the great pleasure of quite literally jumping into Heretical Fates Art Book & Tarot Deck, a new project by photographer Allan Amato and mystic dream team Danika XIX, JAW Cooper, and Lauren Panepinto.
Here's a reveal of just one of two book/card images in which I'll appear. On the right is the art page image for the book, and on the left is the Eight of Wands tarot card that will be part of the deck. (How fun to be part of a card set!)
Admittedly, I don't know much about the Tarot, though I have had a reading once and appreciate the application that brings awareness to ones life. So I looked it up. The Eight of Wands card suggests movement and action. How fitting! The design shows eight sprouting wands, sailing through the air; their flight suggests change and travel. In the background, a river flows freely. What does it mean for me to be to dodge these wands? To appear against the grain? That's a big symbolic as well. Or perhaps it's best left up to interpretation.
The process of photographing this shot was a fun challenge. I have a modern dance background, and while I wouldn't call myself skilled at ballet, I have had a few years of study. This move required to capture this shot resembles a tours en l'air, jumping in place with a 360 spin, modified arms in a protective pose, tight and turning body avoiding those sharp blades.
UPDATE: The book and tarot deck are now available on my bookshop!