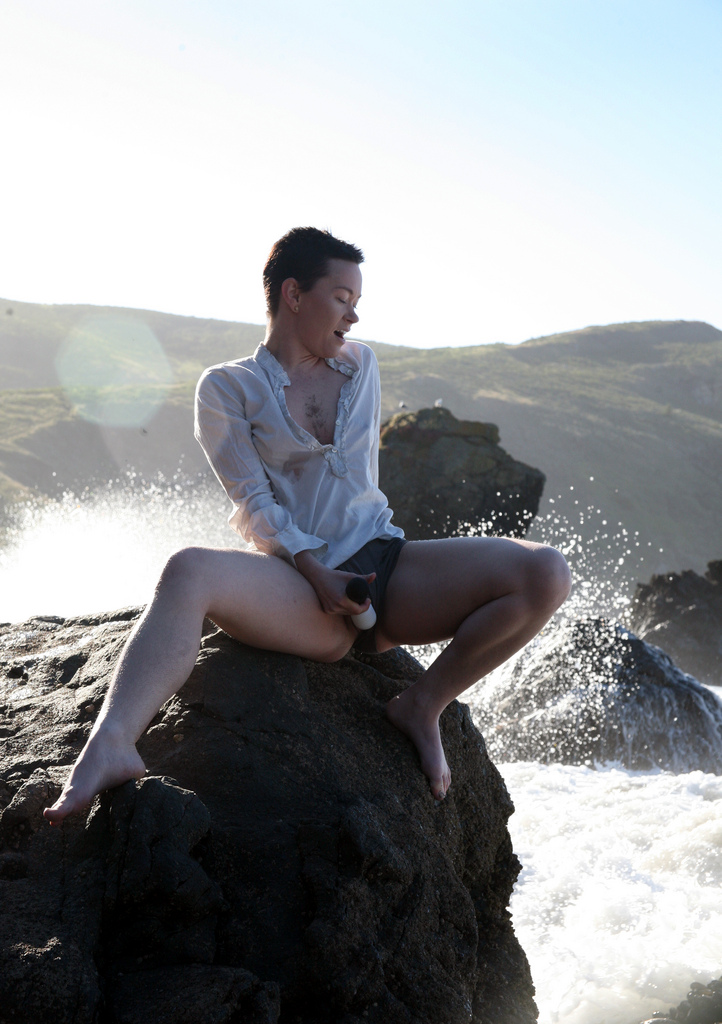 I Masturbate: The Sex-Positive Photo Project
I'm thrilled to be the climax of The Sex Positive Photo Project's final day of masturbation photos.
Many of you may remember my work with photographer Shilo McCabe in the book "The New Lesbian Sex Book, 3rd Edition". And recently, I'm featured in more of her photography in the German book "Mein Heimliches Auge" 2011 from Konkursbuch. Shilo also was the photographer of one of my most recent Karma Pervs fundraiser which benefited to anonymous youth organizations, and we also contributed an image for ShibariReleif, which donated auction bids to the Red Cross for the relief efforts in Japan. Needless to say, she's a brilliant photographer and I'm thoroughly impressed with her newest project with collaborator Airial Clark, The Sex Positive Photo Project.
Celebrating May is National Masturbation Month, Shilo posted an image of masturbation each day to the photo blog, capturing people from many wanks of life, as well as their thoughts on masturbation in a short statement accompanying each photo. I was tickled pink to be the blog's final 31st day. And the shoot we did was phenomenal — I really love posing outdoors!
It was a beautiful day. Here's some photos I took during the trip.
And here is just one of the many images taken from the shoot itself, which I'm happy to say will be one of the future Karma Pervs updates! That day I also used a Nobessence wooden dildo on the shore, took my waterproof mystic wand vibrator into the chilling Pacific Ocean tide. Just wait till you see  the rest…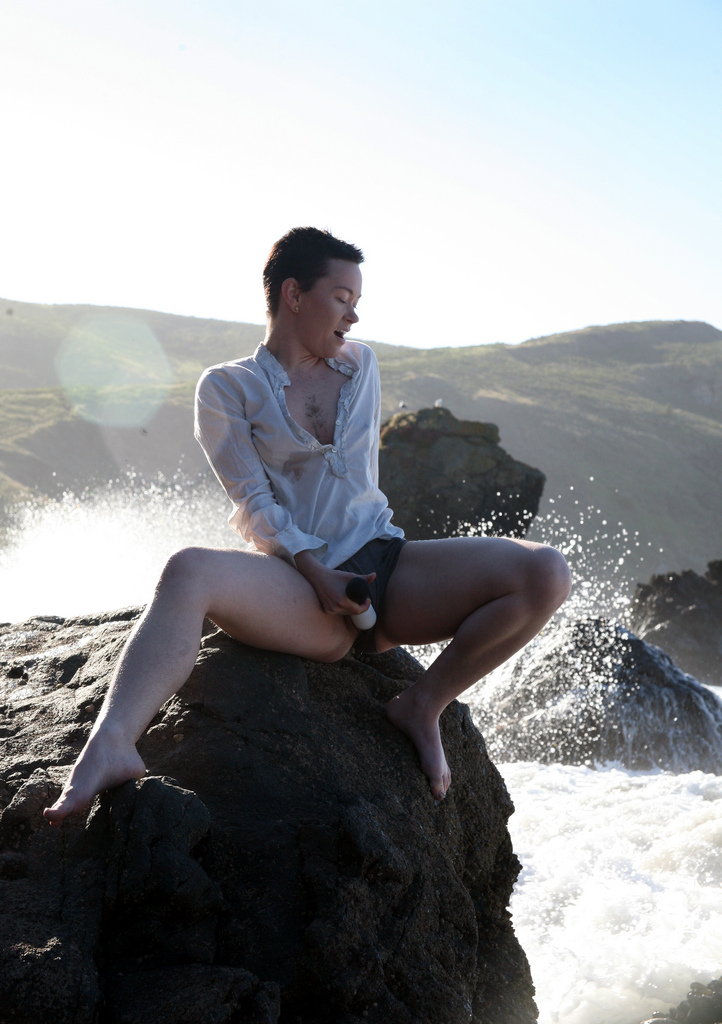 I masturbate for thrill, for release, for relaxation, for a hangover cure, for fun, and for art… and for sex-positive masturbation photo projects! Check out the rest of my statement (and some never before shared masturbation memories) at The Sex Positive Photo Project… Day 31!.