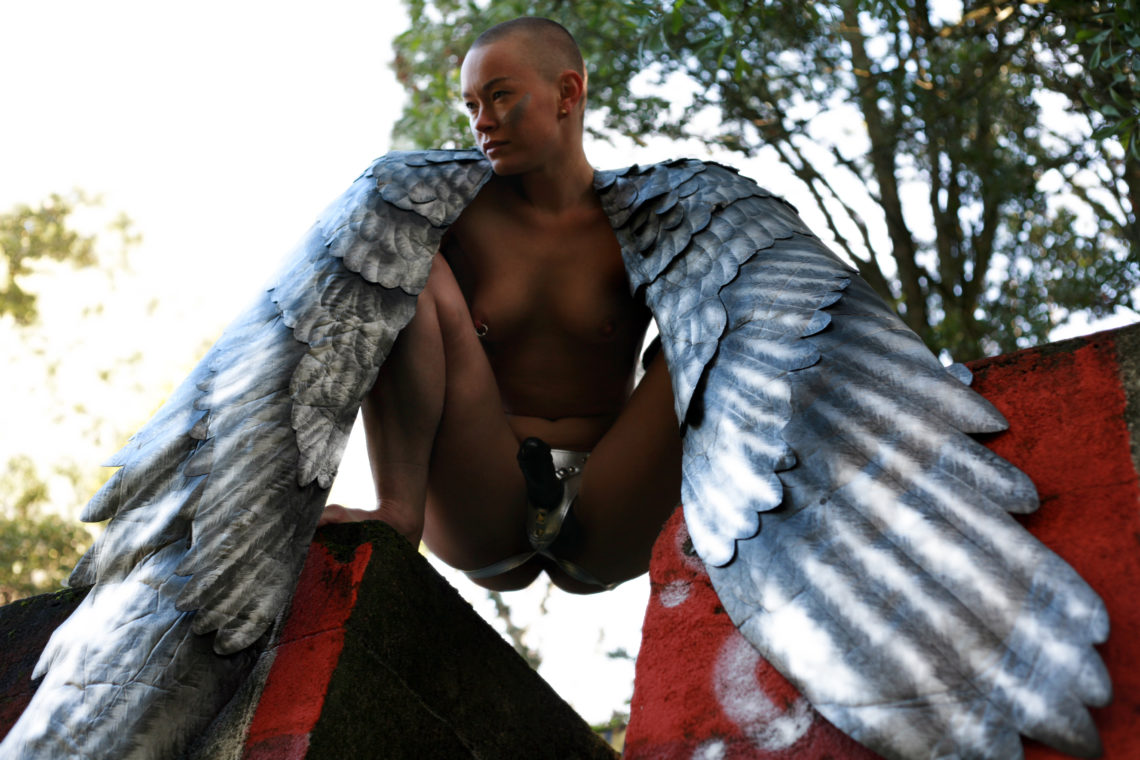 Karma Pervs – Erotic Art Philanthropy
Erotic art fundraiser to benefit sex-positive, queer & kink-friendly causes!
Karma Pervs began as a monthly fundraiser where I posted unique photo sets of images taken by photographers and visual artists. The proceeds were donated to non-profit organizations in my community. Over the years, more than $8000.00 has been raised.
It all started in 2010, when I was nominated for AVN Awards "Best New Web Starlet" and I realized that I was the only performer on the list without a membership site. Though I already had a paying job behind the scenes in adult, having a pay site seemed like an opportunity to use this visibility to support my community. And it provided a great excuse to work with some of my favorite photographers.

The membership aspect of the project only lasted a few years as the high cost of adult payment processors made the project difficult to sustain. With expensive annual dues and transaction fees, almost just as money much went to VISA and billers as it did the fundraiser beneficiaries! Currently, the erotic philanthropy takes the form of annual holiday card collaborations with visual artists. Funds are raised each December by selling cards or sending cards to those who donate directly to the cause.
Past causes have included STOP AIDS Project, Center for Sex & Culture, St. James Infirmary, San Francisco Sex Information, National Coalition for Sexual Freedom, Leather Archives, TGI Justice Project, Lyon-Martin Health Services, Communities United Against Violence (CUAV), SWING (Sex Workers in Group) Thailand, Outsiders UK, NARAL, DecrimNY, BIPOC Adult Industry Collective, and many others. Photographers and visual artists have included Aeric Meredith-Goujon, The Center for Sex and Culture's Photo Club, Amelia Avilés, Jeffer, Robert Lawrence, Tristan Crane, Morgan Weinert, N. Maxwell Lander, JT, Shilo McCabe, Michael Rosen, Jamee Baiser, Erika Moen, Ingrid Mouth, LesserGodsArt, Avalon Clare, Lucy Everleigh, and Evie Snax. Models have included Dylan Ryan, Kelly Shibari, Arabelle Raphael, Leland Carina, Varina Adams, Allison Moon, Lux Alptraum. The project has been featured on Violet Blue's TinyNibbles, Fleshbot, Daily Dot, Cory Silverberg, XBiz, The Scavenger, and more.
Join my newsletter for updates.