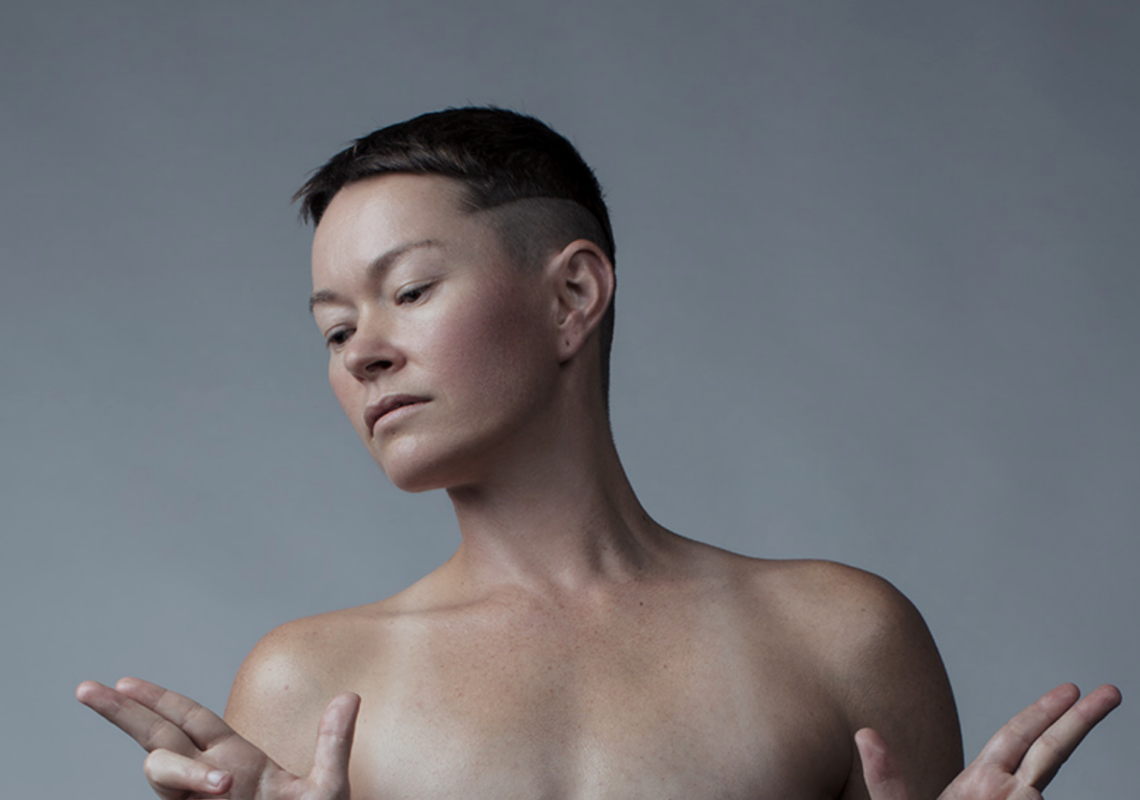 A reveal in transition, looking back and looking ahead
Here it is, my first photoshoot since top surgery! This shoot with photographer Allan Amato marked my 9th week of healing. A reveal in transition.
I'm still healing, as you can see from the redness of my scars. While I'm looking forward to the scars fading – and working on my pecs! – this is what I looked like on Tuesday July 5th, the day this photo was taken, which happens to be exactly 69 days after my surgery.
This photo will appear in Allan's upcoming book, SKIN. The pose is a throwback to his photo of me in 2016. In the pose, I flattened my breasts with my hands, hiding my nipples, and it was in that image that I saw my ideal chest and decided that rather than merely wishing I had a flat chest, that I would take the step and remove my breasts. It just took six years for me gain the courage to do it!
Oh, and why no nipples? ("Nopples!") Well, I'd experienced painfully frozen hard nipples during cold open water swimming and nipples chafe and bleed when running long distances. I didn't feel all that attached to them (pun intended!) so I opted out. I LOVE the smooth feeling when I rub my hands over my tight chest.
Thank you to Dr. Ley and team at the Gender Confirmation Center, and to my family and loved ones, and everyone who has shown support during this process with advice and offers of care. I'd like to 'pay it forward'… There's a lot of hate in this world, but collectively we can make a difference for the people in our community. Let's support trans and nonbinary folks who are saving up for top surgery – or any other gender affirmation surgery. Please tag me (@JizLee) on Twitter or Instagram in folks' GoFundMe's and Calls for Support, and I'll repost!
While I am still healing, I already feel so GOOD! I'm much more confident about myself and my overall body image. I feel proud and strong in my skin!