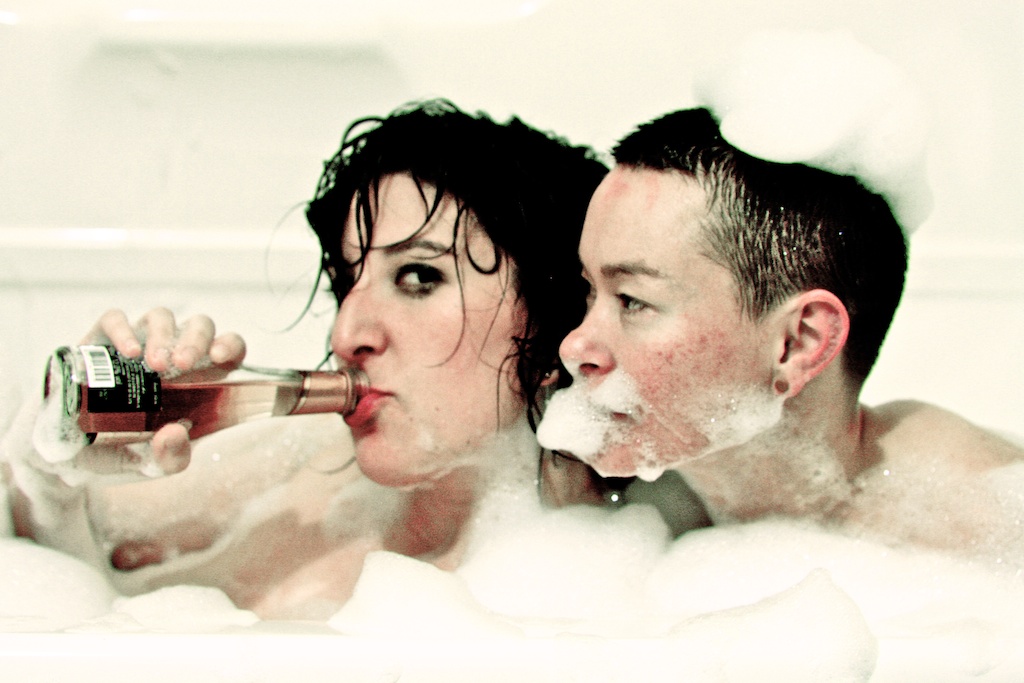 Karma Pervs Cleans Up for NARAL
The current Karma Pervs fundraiser is for NARAL, a national organization protecting female reproductive rights.
Photographs of myself and Fleshbot's very own Editor and Publisher Lux Alptraum by Courtney Trouble.
Join Karma Pervs to donate, and check out the sudsy bubbles that are anything but clean. Here's a peek!