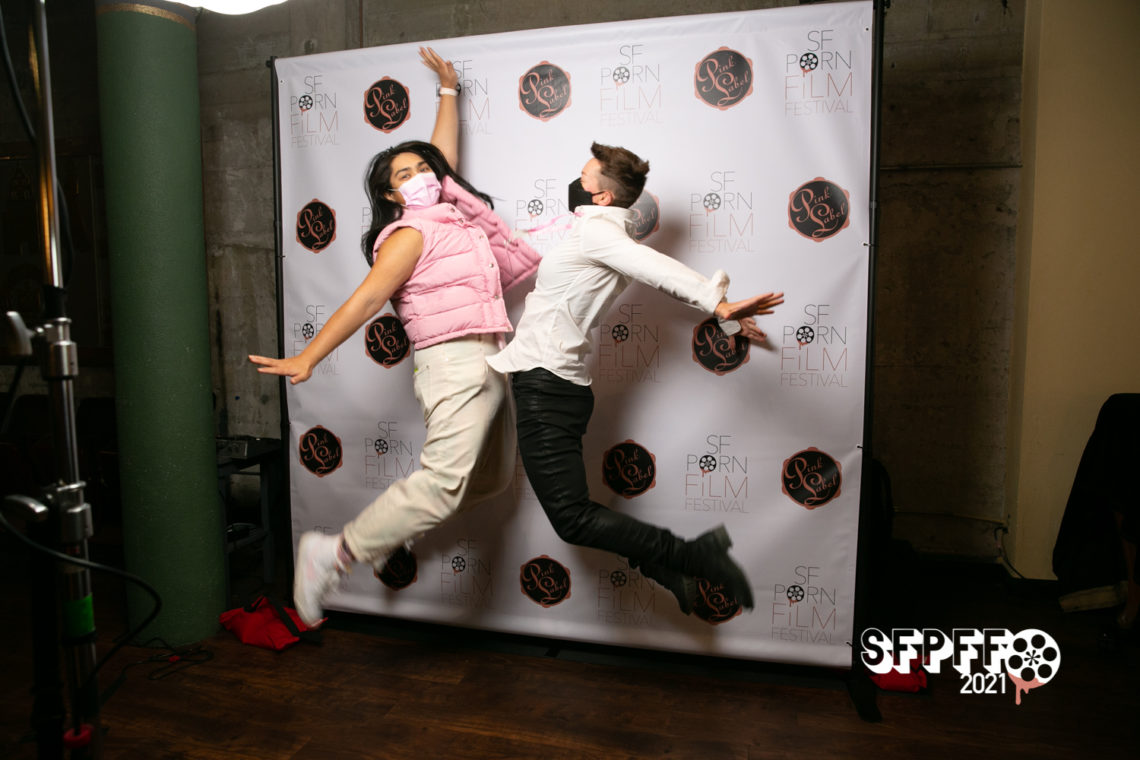 Are you having a hard time remembering what happened in 2020 verses 2021? Me too. It's all been a blur! This year's recap might feel a bit unbalanced, with so little porn and so much more porn-adjacent activities keeping me busy. I had to visit my Twitter feed to refresh my memory of what happened and when. To add to the confusion, some things that happened pre-Pandemic are still making their way towards publication. When they'll release it will be strange time-capsules from a life less complicated.
Well, let's jump in, shall we?
(Pre-COVID) Porn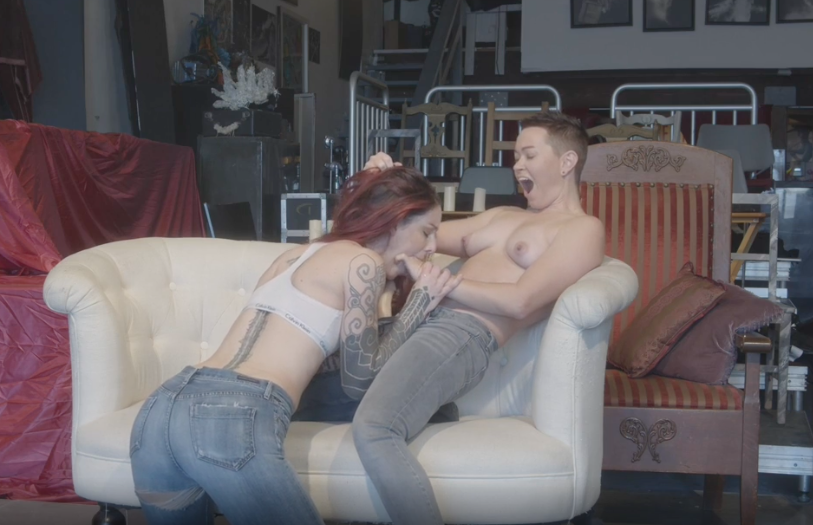 One of the curious, although sometimes agonizingly slow, aspects of porn is the time that passes during post-process and distribution. Sometimes a lot of time can pass between the time you're on set and the blissful day a video is released, which makes it all the more a gift.
A perfect example of this is STARK, a short sex scene by Stoya in which I had the pleasure of performing with a fellow non-binary porn performer, Cam Damage! Filmed back in February 2019, the video is available on PinkLabel.TV here, and Cam and I got to relive our very good time 🙂 The cherry on top, is this review! Now that these have been released, they make a wonderfully pre-COVID porno time capsule.
Porn in times of Corona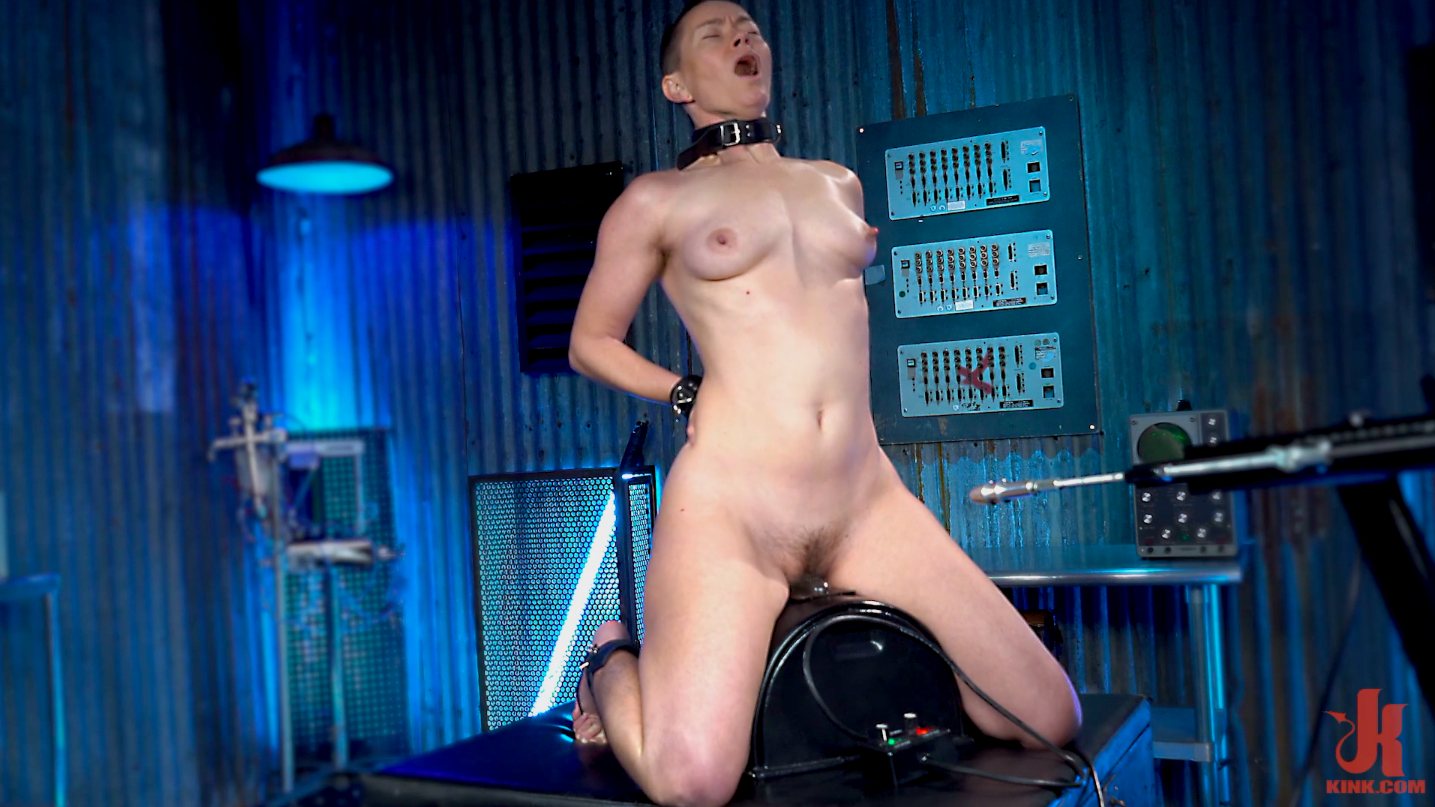 Towards the beginning of the pandemic, I filmed a solo scene for Sadie Lola, with the plot of an alien abduction. The theme worked great for a no-contact set, with Lola in another room operating remote-controlled cameras. It was a bit tricky to film a fucking machines solo without an assistant, but I'm always game for a challenge! It's available on Kink.com's Kinky Bites series.
A cool thing that happened during the year I did the least amount of scenes was being nominated "Best Performer" at the People's Pleasure Awards. I did not win, but the honor went to a fantastic friend and artist of many talents, Carnegie Velvet, the porn performer formerly known as Lyric Seal. Go Carnegie!
Erotic & Other Arts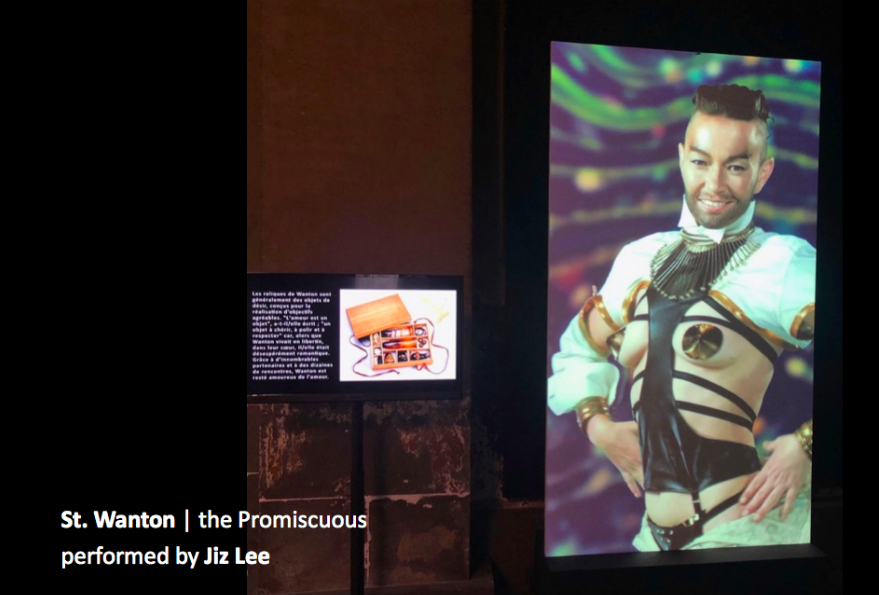 I performed for visual artist John Sanborn's multi-media exhibition, The Friend, starring John Cameron Mitchell. I played the character of St. Wanton, the promiscuous, a joyful saint who eschews the notion of sexuality as sin, and embodies non-binary gender and queer desire. (How fitting!)
The Friend premiered in March 2021 at the Festival Videoformes in Clermont-Ferrand, France, installed in the Chapelle de l'Ancien Hôpital Général. It would have been amazing to see it live, however I did not want to risk the travel. The work is scheduled to be exhibited at ZKM March-August 2022, and Transcultures, fall of 2022. An American tour and VR component are in the works.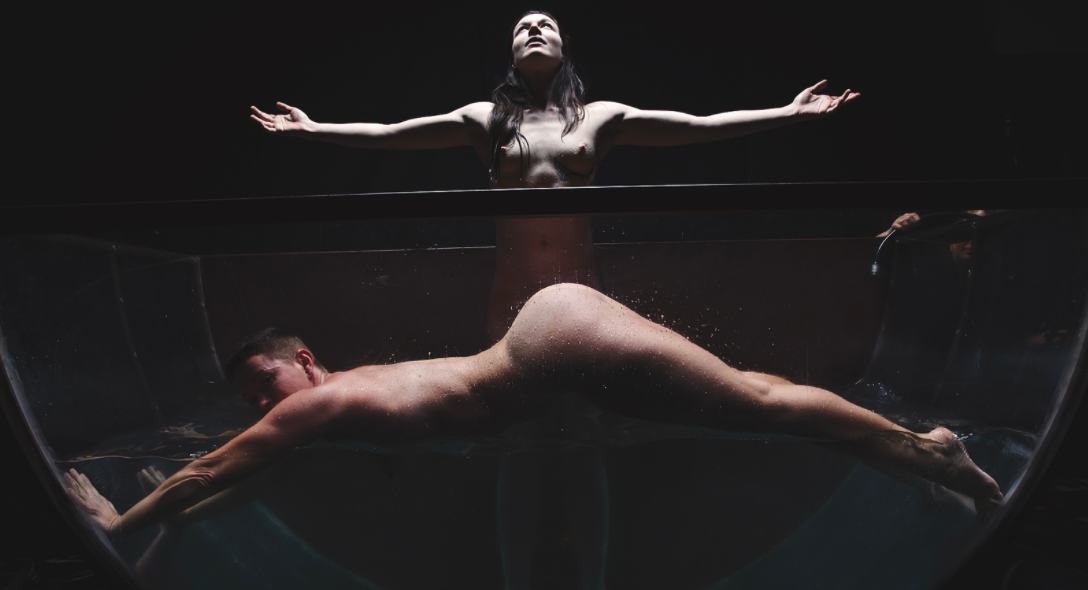 I modeled for a very, very cool underwater photography shoot with Stoya, who is quite possibly the most photogenic human on planet Earth. The set appears in ZeroSpaces' Mostly Nonbinary Issue.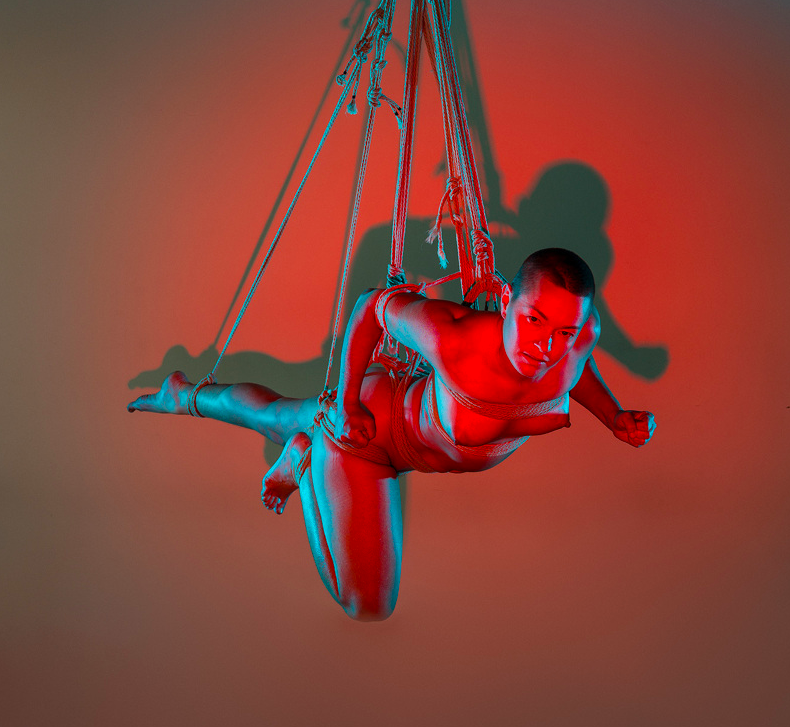 Pre-COVID, I modeled for The Dark Arts, in a rope suspension series playing with light and powerful poses. The set also made it on ZeroSpaces in issue 010: TIED. Thank you for making me feel so strong!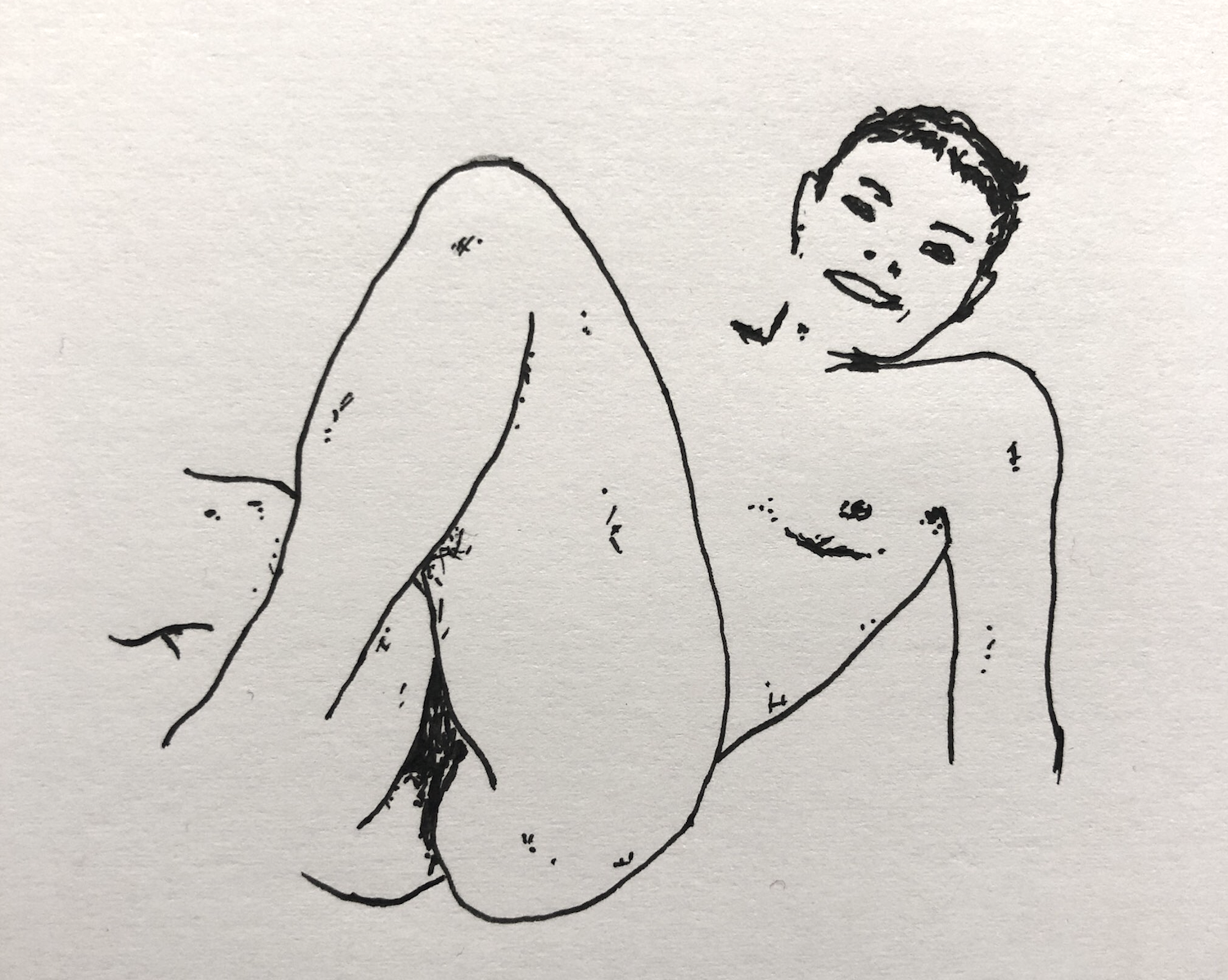 Finally, for my 2021 Holiday Card I tapped illustrator Bendix, who drew a beautiful image based on a photo Nikki Silver took of me. The cards raised $200 for the Free Speech Coalition's Lobby Fund, which work to end banking discrimination of adult entertainers. (Fun fact: Not a single bank in the USA will work with us if we outwardly work in adult media.)
On a related note, check out this great video on how the pandemic has changed the sex work industry, and how online sex work has given people an income during a global health crisis. Let's end this discrimination. The ACLU agrees, what are we waiting for?
Written Works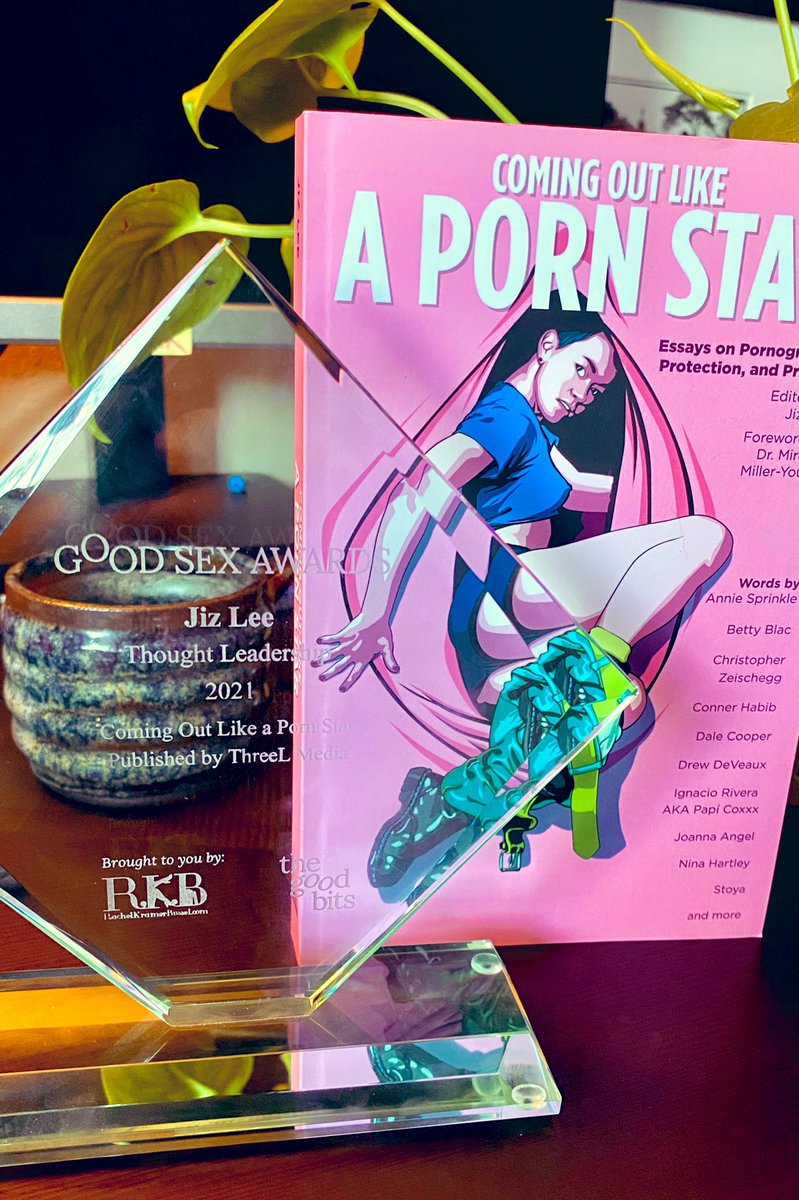 Coming Out Like a Porn Star is still making waves. I was honored with the Good Sex Awards "Best Thought Leadership" for my essay "How to Come Out Like a Porn Star" on why I created the book. If you've purchased it, read it, reviewed it, rated it, I express my deepest gratitude. It might be unusual for an editor to want their book to become obsolete as fast as possible, but that is the position I'm in! Of all the things I've done in this industry, creating this book is one of my proudest.
Coming Out Like a Porn Star was also included in Syllabus for Patrick Keilty and Lynn Comella among others. It thrills me to learn it's a part of scholastic interest. As Connor Habib has stated, and I'll paraphrase here: academia doesn't legitimize sex work; sex work legitimizes academia.
The book was also included within book lists Sex Worker Stories You Should Know and Love and Books About Sex Workers By Sex Workers. Which each have some outstanding recommendations!
I also had the pleasure of appearing in a panel for the Free Speech Coalition's INSPIRE program, Life as a Sex Worker: Coming Out, in which I shared some of the things I learned through coming out, and asking others about their experiences. I wish the general public was aware of INSPIRE and other programs offered by adult industry advocacy organizations. Free Speech Coalition is a great place to start. These groups are strongest when they are supported and engaged with from within and outside the industry. Please get involved!
Timed with Coming Out Day, Coming Out Like a Porn Star was relevant in an article on Mel Magazine about coming out as a sex worker in an OnlyFans world. If I were to do a second volume, newer stories would certainly include OnlyFans. Here's what I had to say about this year's pendulum swing of the platform due to banking pressures.
XXXtra Curricular
This year I've had the pleasure of contributing to a few books and panels circulating around conversations of porn and education, content moderation, festival distribution, and production. Many of these projects may not release for another year or two. There'll be a lot to look forward to in the years to come.
One such panel was the RightsCon Community Lab session Alternative Frameworks for Sexual Content Moderation Hosted by Centre of Excellence for Automated Decision-Making and Society with Berkman Klien Center for Internet and Society. A big thank you to the brilliant Zahra Stardust for inviting me to the conversation. I have a lot of thoughts about the importance of navigation in online content and users' role of moderation within contextualized engagement. And I've witnessed a lot of restriction of sexual content that has limited education and representation of marginalized expressions, essentially causing more harm than good.
Speaking of censorship, this year marked the 10th anniversary of Fisting Day, an occasion to bring awareness to the censorship of hand sex. The ten celebration really should have warranted some double-fisting puns and special posts, but I've long since stepped away from its promotion, aside from a few posts on the day. I do hope the event continues to grow. Did you know you can't say fisting on OnlyFans? Where are the people who make these decisions getting their sex ed? I question that they do at all!
About sex ed, I also talked to THEM about queer masturbation and to Inside Hook about ethics in pornography and to Healthline about bisexual porn. There may have been others, but this was what I was able to recall thanks to Twitter!
Pink & White Survives the Pandemic!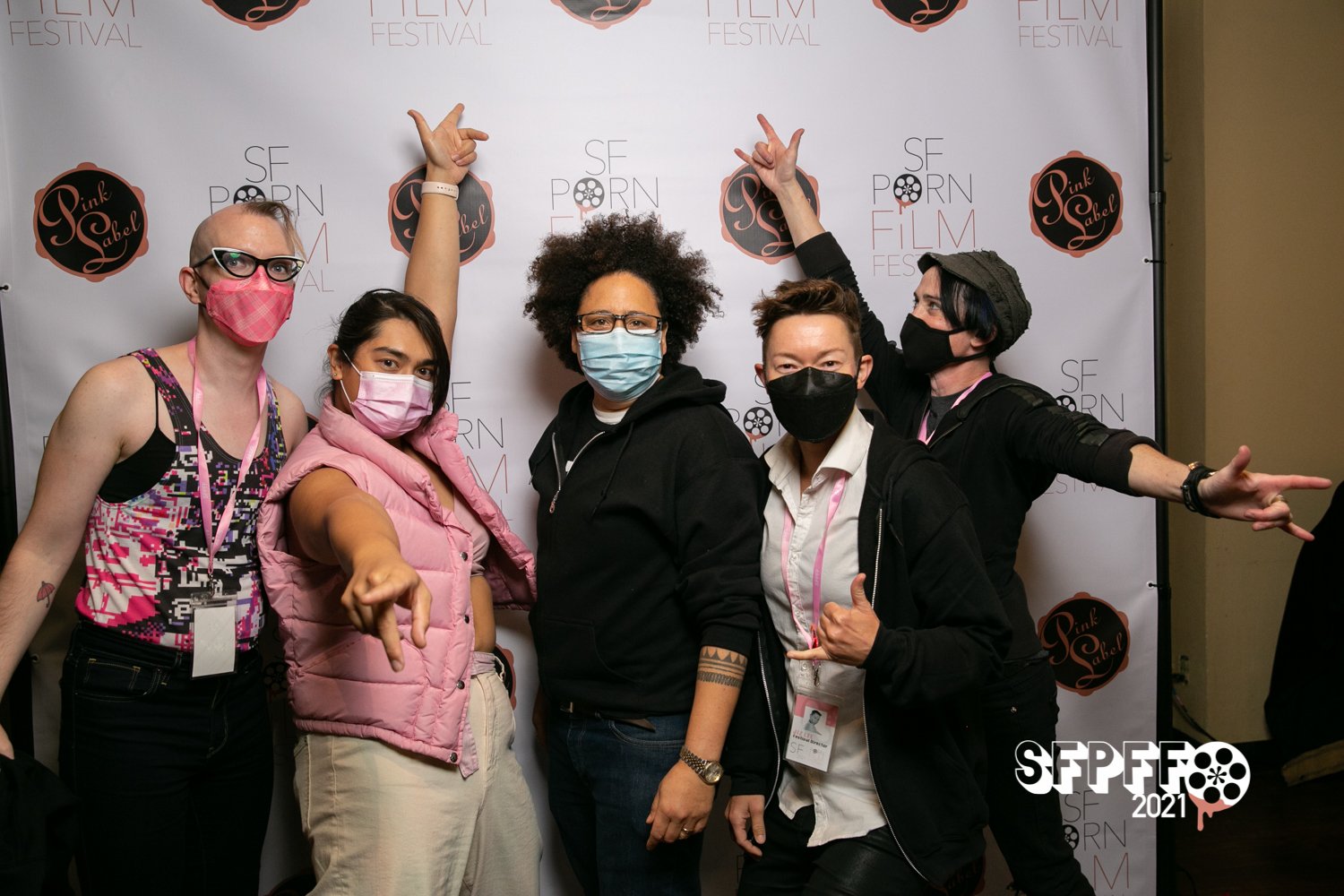 I said it last year and I'll say it again… never have I felt more grateful for my day job working behind the scenes at Pink & White Productions than during this time. Words can't express how lucky I feel to be able to work on projects that so closely align with my own passions. In a job where I feel seen, and I get to help others see themselves. (As uncensored as possible!)
When the pandemic hit, our director Shine Louise Houston led the company through series of adaptations. Change can be a challenge, but it can also bring opportunity. We made the best of the situation, and ended up creating solutions that not only kept us going, but uplifted other film creators and curators in the process.
2021 was busy in the best of ways. I spent much of it working behind the scenes with CrashPadSeries.com pumping out new bi-weekly episodes and thankfully thriving during a pandemic thanks to its loyal subscribers, and facilitating PinkLabel.TV's growing collection of titles, including several classics (talk about pre-COVID) that have inspired me, including the 1980 French gay erotic film Equation to an Unknown and Fred Halsted's LA Plays Itself. I learned Halsted was the first director to capture the act of anal fisting between men, which seems unbelievable being that but considering the legal issues surrounding porn production at the time and how much harder it was to acquire camera equipment than it is now, I suppose that checks out!
The recent addition of classic titles on PinkLabel.TV has been an eye-opening experience for me. I'm viewing most of these titles for the first time, and many of these are not available anywhere else. It's so great to have this resource for new generations of queer adult filmmakers to appreciate our film history. I spoke with Vulture about PinkLabel.TV's role in providing classic and alternative adult films, thanks largely to historian and filmmaker Jenni Olson, who this year was recognized by the Criterion Collection and a Teddy Award, congrats Jenni!
The BIG deal of the year was the San Francisco PornFilmFestival's first year of in-person screenings at the Brava Theater. It felt so healing to be in the company of fellow porn makers — and there were legends in the house, with Annie Sprinkle, C.J. Lang, and Nan Kinney of Fatale Media. Historian Jenni Olson presented Arthur J. Bressan Jr.'s 70's classic Forbidden Letters with its star Robert Adams, who watched it with us in the theater for the first time. Nan presented 90's safer sex themed film Safe is Desire, relating the current COVID-19 pandemic with the AIDS crisis that inspired their movie. (Read her interview with 48Hills here.) These two classic films were paired with short film curations of contemporary titles and the event was attended by (vaccinated and masked) filmmakers new and old. Not to say I'm there yet by any means, but particularly as a performer who is beginning to show signs of aging, and has been at it for a while, it's always fantastic to see industry's elders out and about. I hope I can be this figure for future queers.
The festival's films were all subtitled and in-person screenings were simulcast online for those who were unable to come. Additional events included a screening of Radley Metzger's SCORE with guest Lynn Lowry who stared in the film. Over 90 films screened in all, each of them fantastic so it's hard to spotlight favorites. I should add that we also screened a film I performed in, Christian Slaughter's BIODILDO co-starring KAy Garnellen, which was a joy to revisit ten years later. (It holds up!) 😉
Next year's festival plans to follow the simulcast in-person + online format and I hope we'll see more friendly faces in attendance at the theater or on the web. The wonder of the film festival experience is the future work it inspires and the community it creates.
In memoriam
2021 saw the passing of many beloved members of the LGBTQ+ and sex work community, including gay adult filmmaker Wakefield Poole, sex worker activist Mistress Velvet, and COYOTE and St. James Infirmary founder Margo St. James. I want to include their names here, so that others may learn of their lives and appreciate the paths they've made.
What else… completely unrelated to porn, I suppose, but a big deal in my off-screen life: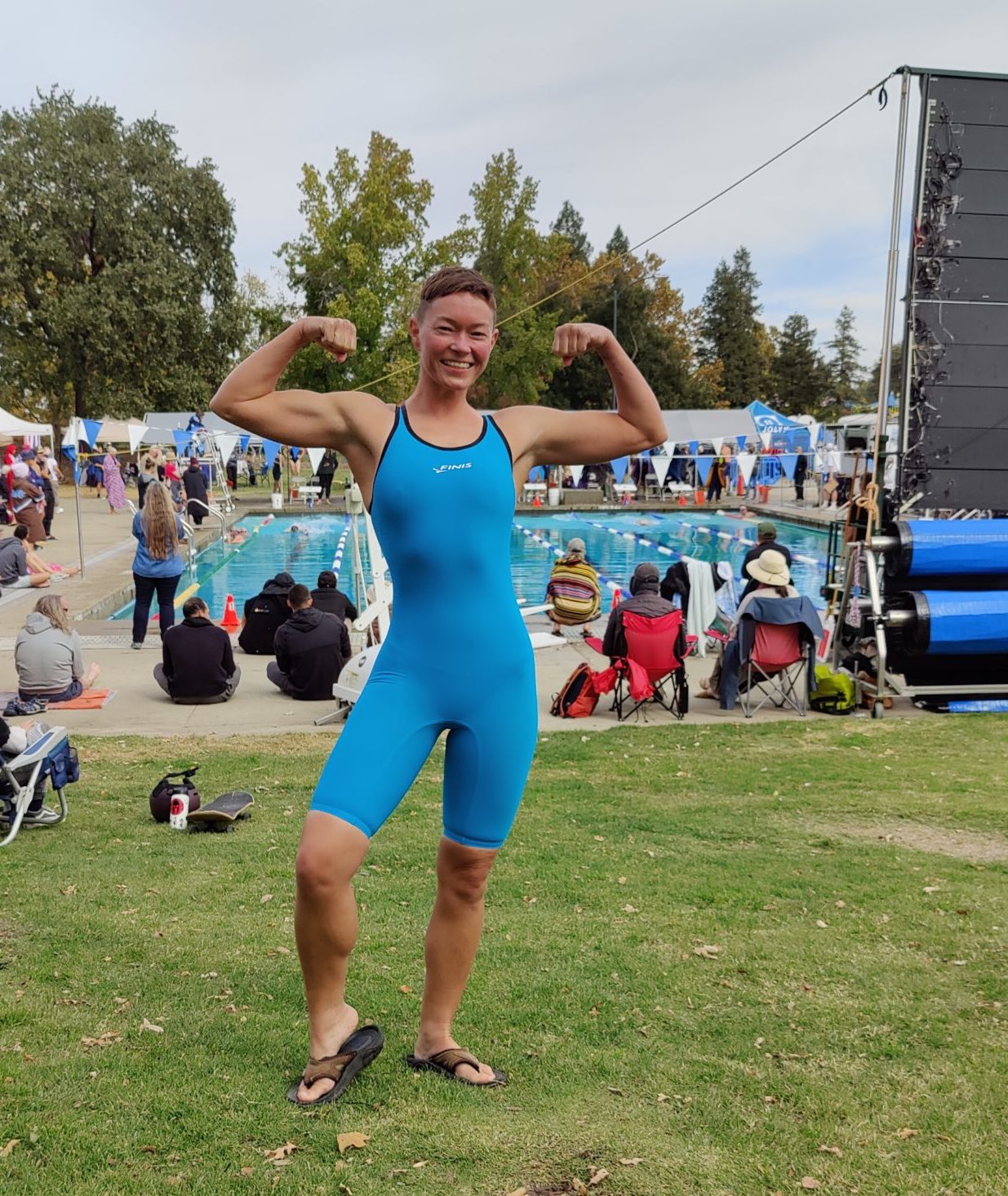 I got back in the water again! After over a year of closed pools and impossible lane lottery — and yes, I can swim in the bay but it is too C-O-L-D for comfort! — I found a masters swim club to workout with, and have been brushing up on technique and swimming better than I ever have in my life. AND I recently competed in my first swim meet (all outdoor pools) and to my surprise took home a number of ribbons. I later discovered that I even placed within the top ten in nationals, including two spots in 7th place. (These are all for my age group, of course, so I guess it pays off to keep moving!) Medals or no, I'm just happy to swimming again.
I've shared a little about swimming and other workout this on my OnlyFans, where I continue to post naked workouts and the occasional horny DM video. It is my hope that 2022 will see my return to coupled scenes… let's all continue to play safe!
Thank you!
As always, I'm grateful for your support. Even in the hardest of times, I feel lifted by people who cheer me on and champion my efforts. It feels incredible and means a lot to me, but during this time it really carries me. 
Please keep safe out there, I know we can get through this. Thank you for helping me get through it too.