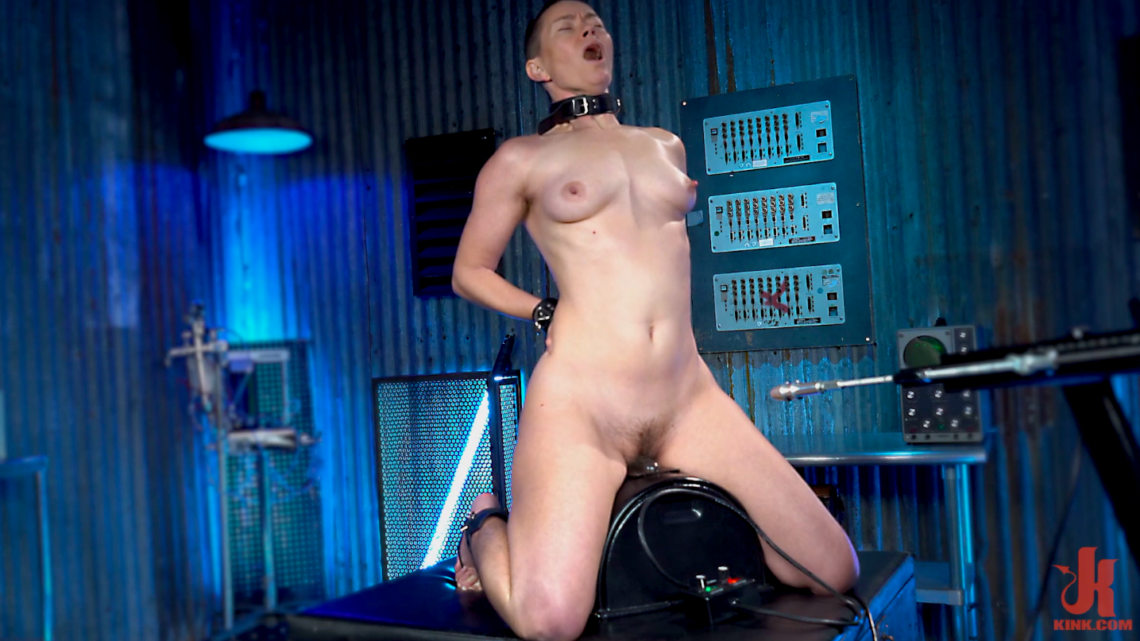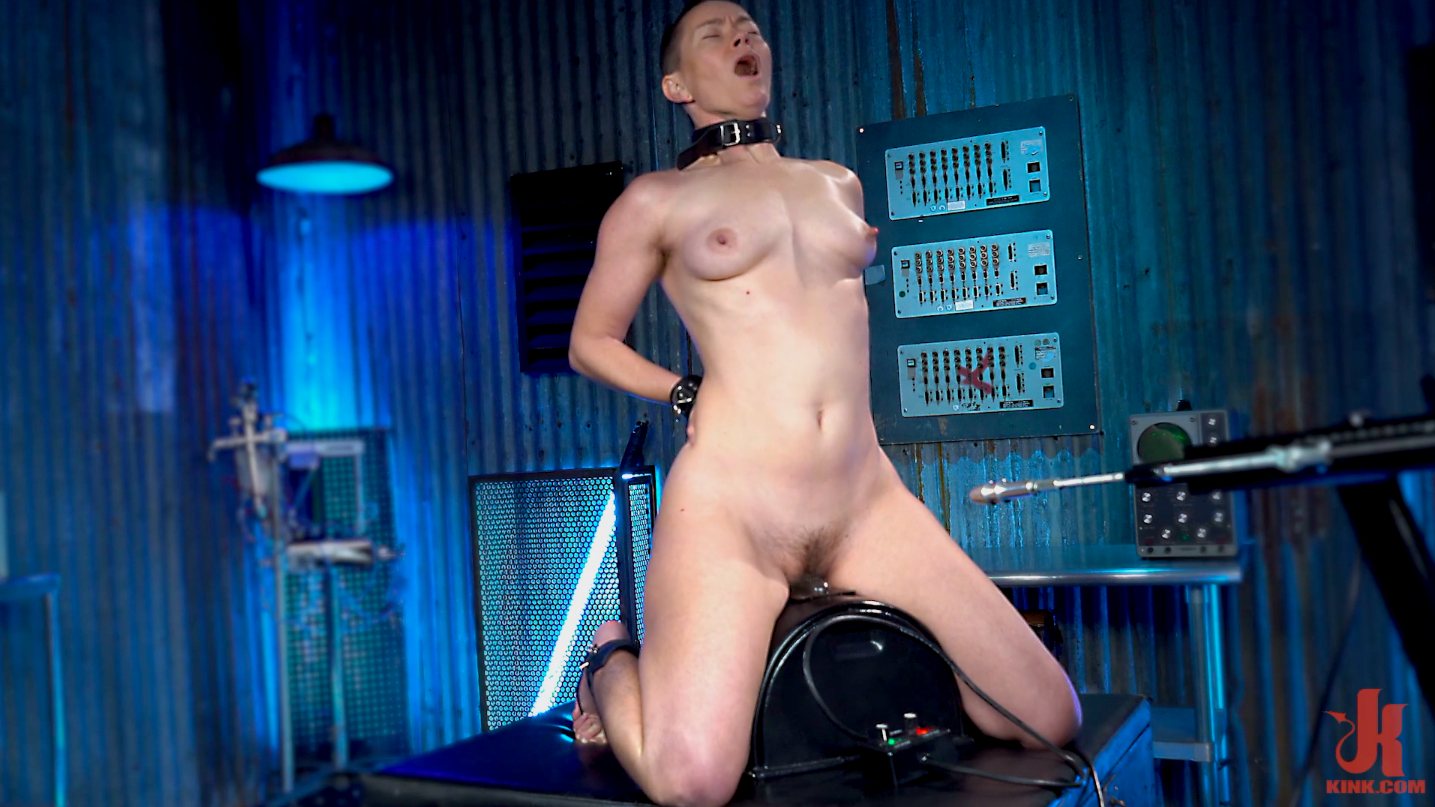 Kinky Bites: NSFW Alien Abduction
I shot my first 'fucking machines' solo during the pandemic and the experience was a challenging reward. There were a lot of 'firsts' for this performance: It was my first "alien abduction" role play AND my first Fucking Machines shoot … AND my first studio shoot conducted during COVID — all under the strictest of safety guidelines, of course. Many more firsts were had in the scene, which has just released as part of Kink.com's quarantine series, Kinky Bites.
Jiz VS The Machine
All the firsts made it a challenge, but I was up for it. The biggest obstacle for me — besides riding my bicycle along some harrowing, high-trafficked roads to get to the studio location — was the uniquely bizarre scenario of not having any crew on set. Having to multi-task as part performer, part production assistant made me appreciate all the magic that an in-person team can accomplish.
The wonderful director Sadie Lola was the only other person in the entire building, calling the shots from what could have been Mars, as she was tucked away behind a heavily curtained room that was sectioned off far from set deep in a corner of the studio. Sadie had assembled all the cameras and supplies prior to my arrival and communicated with me throughout the shoot via speakerphone. Since she wouldn't physically be on set with me, I'd be in charge of positioning the machines at an angle that was optimal for both for penetration and allowed the cameras to capture the action. And then of course I had a hand-held control with which to operate the speed of the in-and-out motion. I quickly familiarized myself with the machines, which I'd be experiencing for the first-time on-camera. And… got to work! The result was an elaborate masturbation scene that felt a bit like patting your head while rubbing your tummy and doing a tap dance on a balance beam. In the rain. Because by then you're coming really hard and soaking everything, and then doing it a few more times! So it was a challenge, but an absolute rewarding one.
The shoot also felt like a good opportunity to come back to Kink. Those who have followed my career for a while might recall that I've had a few hits and misses in terms of fitting in with the company's mainstream aesthetics. Specifically, members (and a prior CEO) expected "female" models to be hairless. There aren't many examples in porn of models who defy conventional gender norms, so my hair — which I feel is part of my gender expression — became a squick factor. It was one of the first times I'd experienced shameful public comments over how I presented, which didn't feel good. But it did help me learn how to make choices that continue to define how I try to fit in an industry that has a lot of potential, but often doesn't make room for those who look different. And I say that as a performer who already holds an immense amount of privilege. Flash forward to the present, and it feels like the site is opening up to hire a broader range of talent, including incorporating the use of nonbinary tags and "they/them" pronouns within scene descriptions.
Communicating before the shoot about how I as a performer would be depicted went well, which was reassuring. Not all performers have the luxury of agents, so advocating for ourselves can be difficult as we strive to make a good impression. I now can remind myself that being my own "self-advocate" is not being a 'diva' or intentionally difficult. It helps all parties involved when one is clear from the start about wants or needs. If it's not a good fit, it's not a good fit. In the case of this shoot, I think it was a fit! And speaking of fit, I love the attention given to my strength and stamina.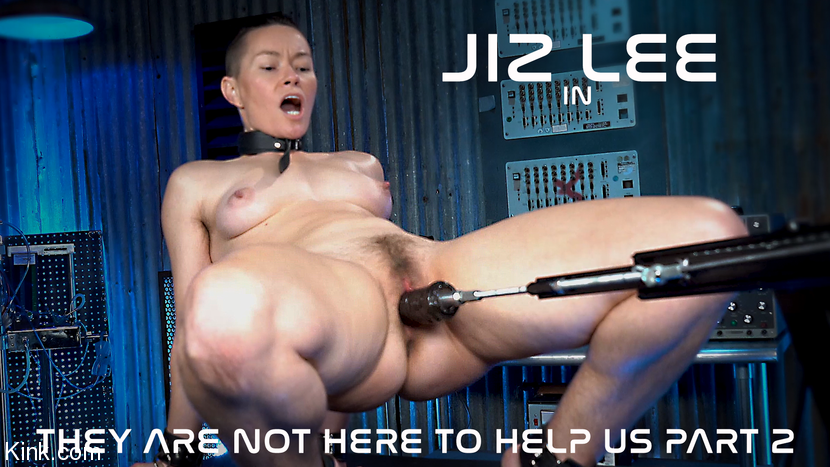 Jiz Lee is abducted from Earth and transported aboard a dark, sinister alien spaceship. Confused, and desperate for a way out, Jiz does everything they can to find escape, only to be confronted by a disembodied voice, informing them that they've been chosen to be tested. Jiz Lee's clothes are transformed into nothing more than leather wrist, ankle and neck bands, exposing their toned, naked body, eager to be run through the gauntlet…. (Read more)
My scene is available for purchase or as part of a membership. (Use promo code JOIN10 to get $10 off.) Adult film performers are rarely offered royalties, so affiliate commission is the next best scenario. As an affiliate, I'll make 50% of any sale made through any of the links on this page. So if you like what you see and want to see more performers who look like me and who break the mold of what's 'sexy' and who gets to be 'kinky' then vote with your pocketbook and show porn producers it's worth it to take a risk on new talent who turns you on. Many thanks to director Sadie Lola and to Fivestar and Bobby, Mickey, Allison, and everyone at Kink who is hard at work behind the scenes. I appreciate what you do to push the industry forward and bring kinky fantasies to life!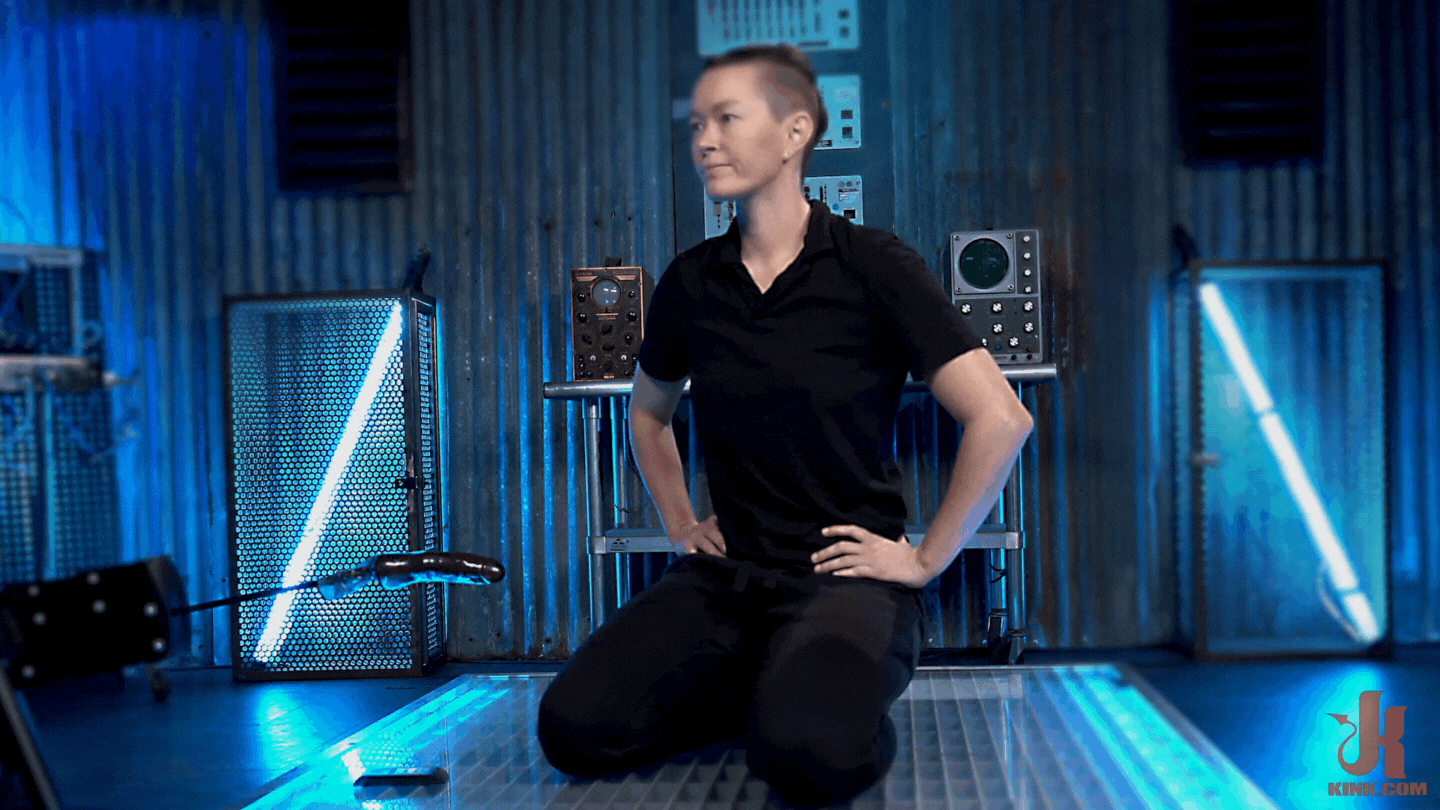 This film was produced in November 2020 under strict COVID-19 Film Guidelines. I wish safety for you! Please get vaccinated if you're able and practice precautions to keep you, your loved ones, and communities safe. I hope this new solo provides joy. I am excited to share this with you!