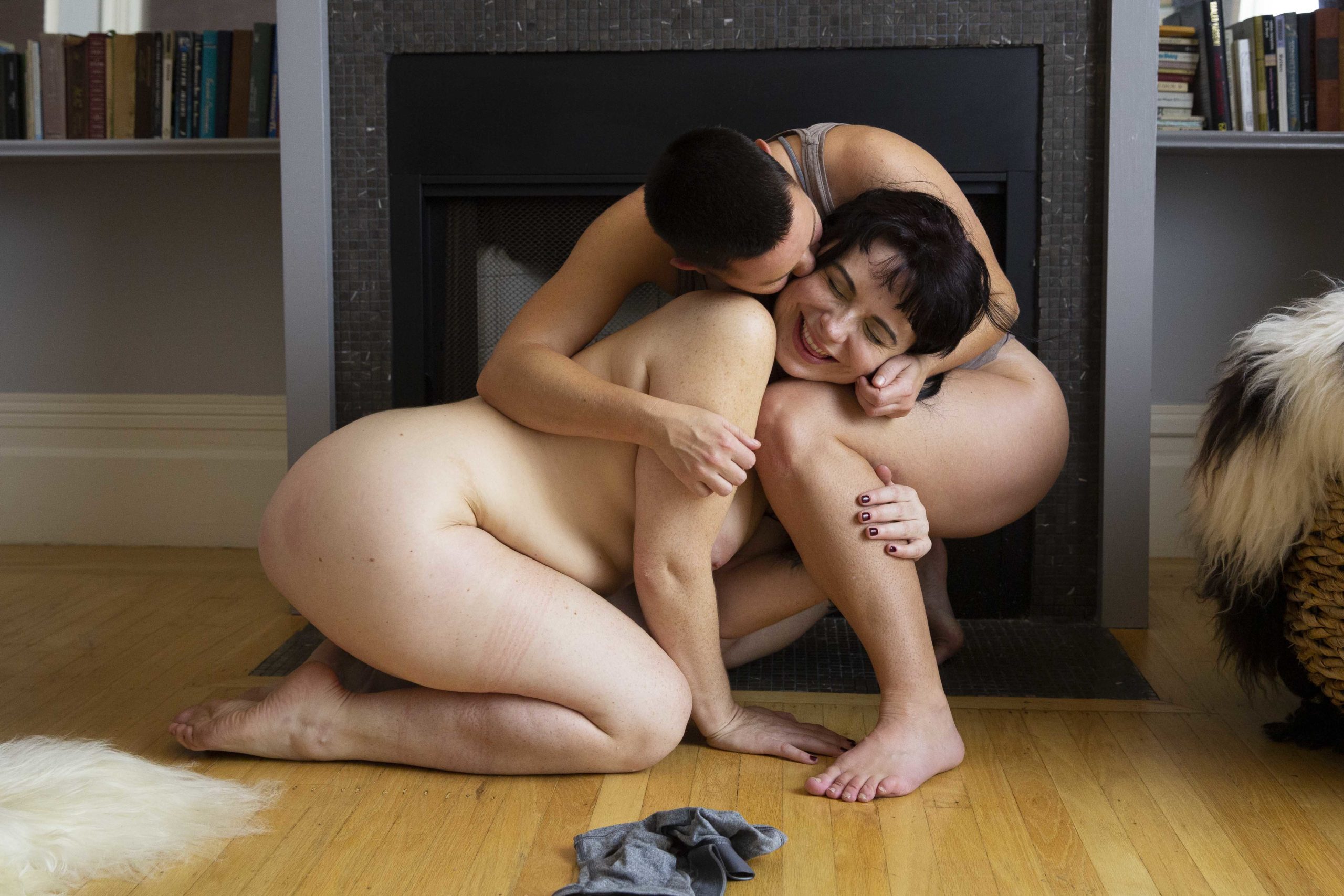 Fragments Volume 2: Ball and Chains
Note: I write this post as the Bay Area observes "shelter-at-home" in response to the Novel Coronavirus COVID-19. I am well, and wish safety for you, too. Please stay home in self-quarantine if you are able, and practice precautions to keep you, your loved ones, and community safe. I hope this new film provides entertainment and a moment of relief from the uncertainties of the world around us. I know I'm excited to share it with you.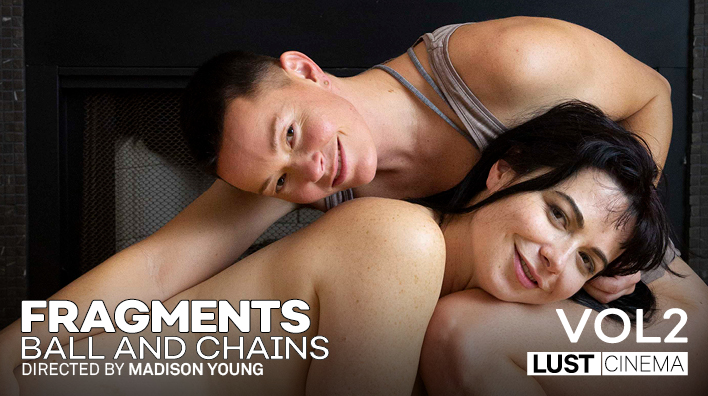 I recently had the pleasure of returning to work for porn director Madison Young's new adult film project, FRAGMENTS. The first film was such a hit that its producers asked Madison to write more, green-lighting a whole series of episodes to continue the story of a San Francisco queer couple as they navigate their relationship. In the show, my character "Joey" is partnered to a beautiful queer femme Maggie, played by Siouxsie Q. The first episode centers around Maggie's experiences and choices. In the newly released second episode, the story dives further into the pair's relationship with a particular focus on Joey and BDSM.
Do the skills for BDSM come naturally? Hardly! From safewords to bondage ties, there's much to learn. Joey's process is helped by therapists, books and videos (shout out Eve Minax!), attending a kinky play party featuring Casey Calvert and Victoria Voxxx, with cameos by leather icons (who I'm not sure are using a stage name, so I'll just leave it at that…) and of course the support of their partner, Maggie.
Here's a peak behind the scenes:
What's special about this series for me is how closely Joey's character feels to my own life, having coming of age as a recent transplant to the queer mecca that is the Bay Area, and finding a space to thrive within my queer and non-binary identity, as well as learn about sexuality, kink, and polyamory. Joey and I share a lot of similarities, so I was able to draw from personal experience in portraying the character and reliving all the landmarks that have made me who I am today.
Here's the synopsis: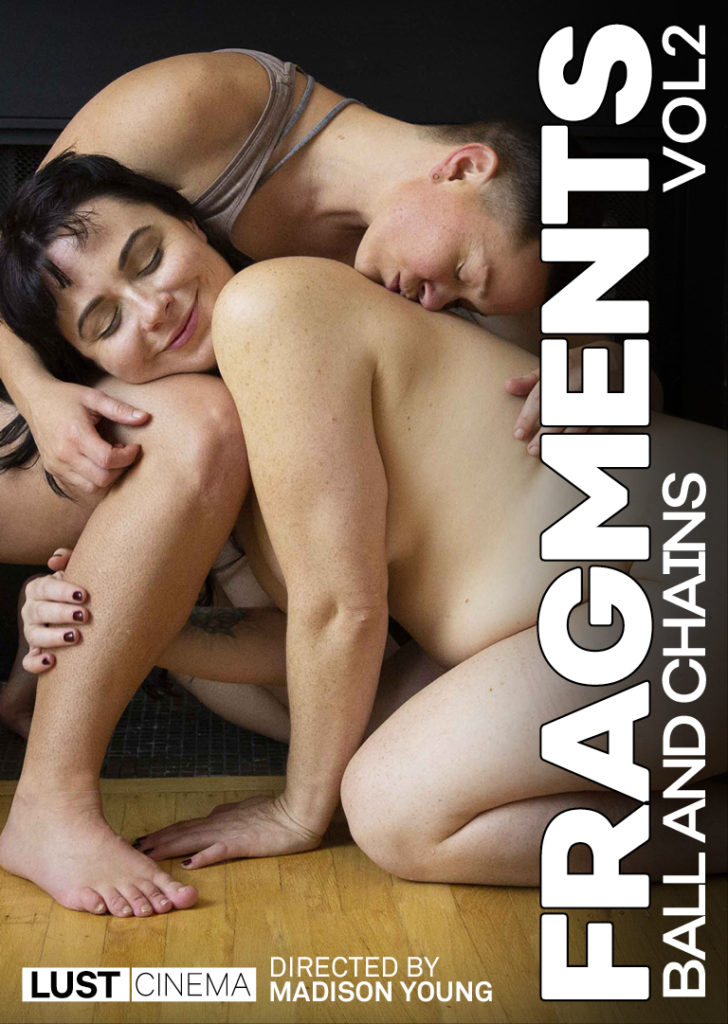 Maggie and Joey explore their kinky side together. Joey is nervous about coming out as kinky and struggles to find a way to tell Maggie just what it is that they are fantasizing about. Joey finds themself getting turned on while watching kinky porn and making their way into one of San Francisco's BDSM parties at QBar with their friend Carrie, where Joey finds themselves entranced by a kinky exhibitionist couple. How will Joey bring Maggie into this world?
Fragments 1 and 2 are both available on LustCinema.com. If you don't want a membership, you can watch Episode 1 (and coming soon, Episode 2) individually through The Store. (Use coupon code "30XC21" for a 30% discount.) If you do take the plunge and dive in to a subscription to Lust Cinema, you'll be rewarded with access to Fragments as well many as other wonderful films, including my scene with Lily LaBeaux in Stoya's Graphic Depictions. And more on the way! Lust Cinema has given a boost to female adult filmmakers in producing new works and I'm excited to see what talents and stories the future holds.
Upcoming episodes in the story introduce characters played by Allysa Etain (up-and-coming mega babe!) and more long-time porn performer friends, Arabelle Raphael and Mickey Mod. (Spoiler alert!)
Adult film performers rarely are given royalties, however I will make 50% commission from every sale sent from the links here on my website, so please #PayForYourPorn to show producers that stories like these (you know, the kind that feature people like me as main characters) are worth making.
Thank you to LustCinema and Madison and all the wonderful cast and crew who made this project such a pleasure to be a part of. This is the kind of porn that keeps me going!
LIMITED OFFER: Join LustCinema at 20% off through this link, offer expires soon.