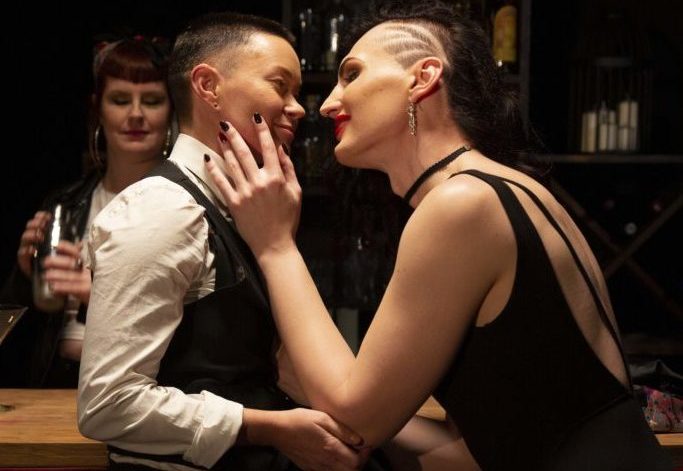 FRAGMENTS Volume 3: While I'm Away
Note: I write this as the Bay Area observes precautions in response to the Novel Coronavirus COVID-19 while at the same time, climate change has exasperated California's fire season resulting in record-breaking temperatures and multiple wild fires throughout the US west coast. (We're lucky in the Bay Area to have clear air at the moment. At last a chance to open the windows and breath!) I am well, and wish safety for you, too. Please stay home if you are able, and practice precautions to keep you, your loved ones, and communities safe. I hope this new film, produced in the months before the global pandemic, can provide a moment of relief and respite from the world around us. We could use a little queer love and lust right now. I'm excited to share this with you!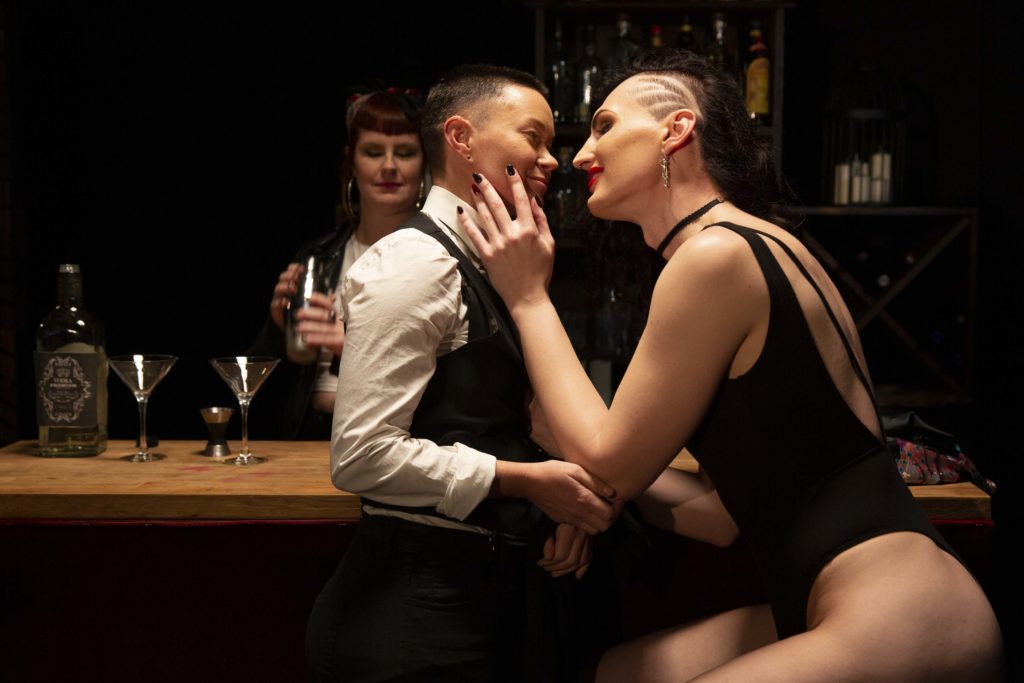 I had the pleasure of starring in Madison Young's newest adult film project, FRAGMENTS. The first film was such a hit that its producers green-lighted a whole series to continue the saga of a San Francisco queer couple as they navigate their relationship. I play JOEY, the non-binary partner of a beautiful queer femme MAGGIE, played by Siouxsie Q. The first episode centers around Maggie's experiences and choices. In the second, the story dives further into the pair's relationship as Joey comes out as kinky. For this third episode, the couple decides to open their relationship while Maggie is away on a work trip. Introducing Ana Foxx (wow!) and the babelist Allysa Etain into the plotline.
One of the best part of working with Madison is her collaborative openness. She welcomes co-star suggestions, scene ideas (wait till you see Volume 4) and allows performers to have a lot of sexual agency within their work, from choosing what acts we'd like to do to how we'd like to practice safer sex. In the case of my scene with Allysa, all these came into play! I'd had a crush on her for quite some time, having followed her Twitter, so I was thrilled when Madison was into the casting suggestion!
The idea for our scene came from the 1993 Vanity Fair shoot with k.d. lang and Cindy Crawford. You know the one. It came out while I was a teen trying to figure out how I fit in the world and seeing it helped me understand that there was more space for gender expression available than I'd been led to believe.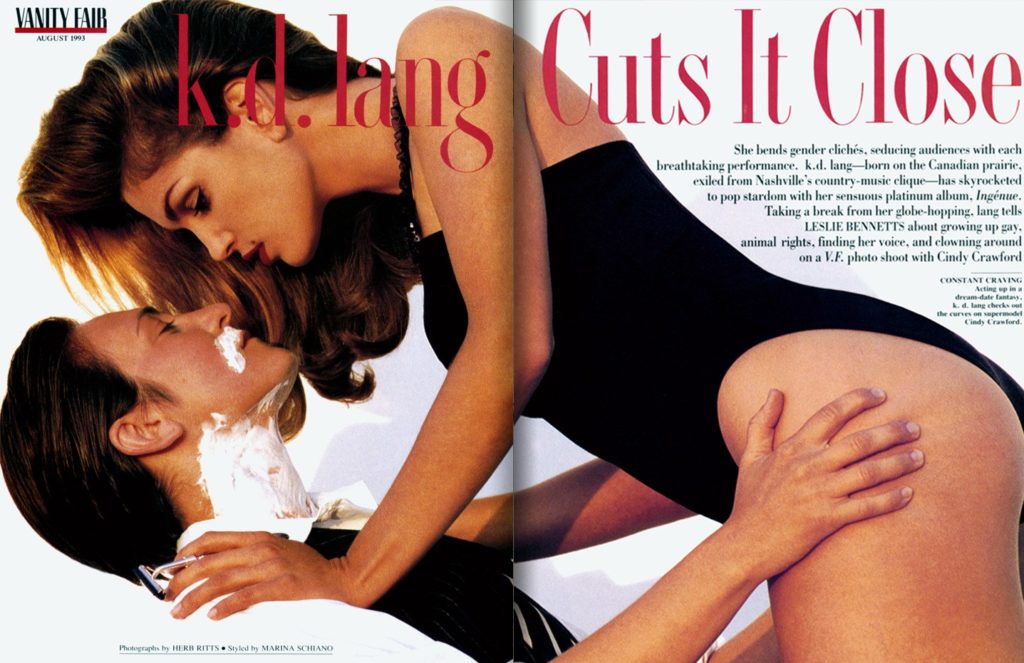 Here's our queer porn take on the iconic shoot, staged as part of Allysa's burlesque act at Q. She totally rocks the leggy bodysuit!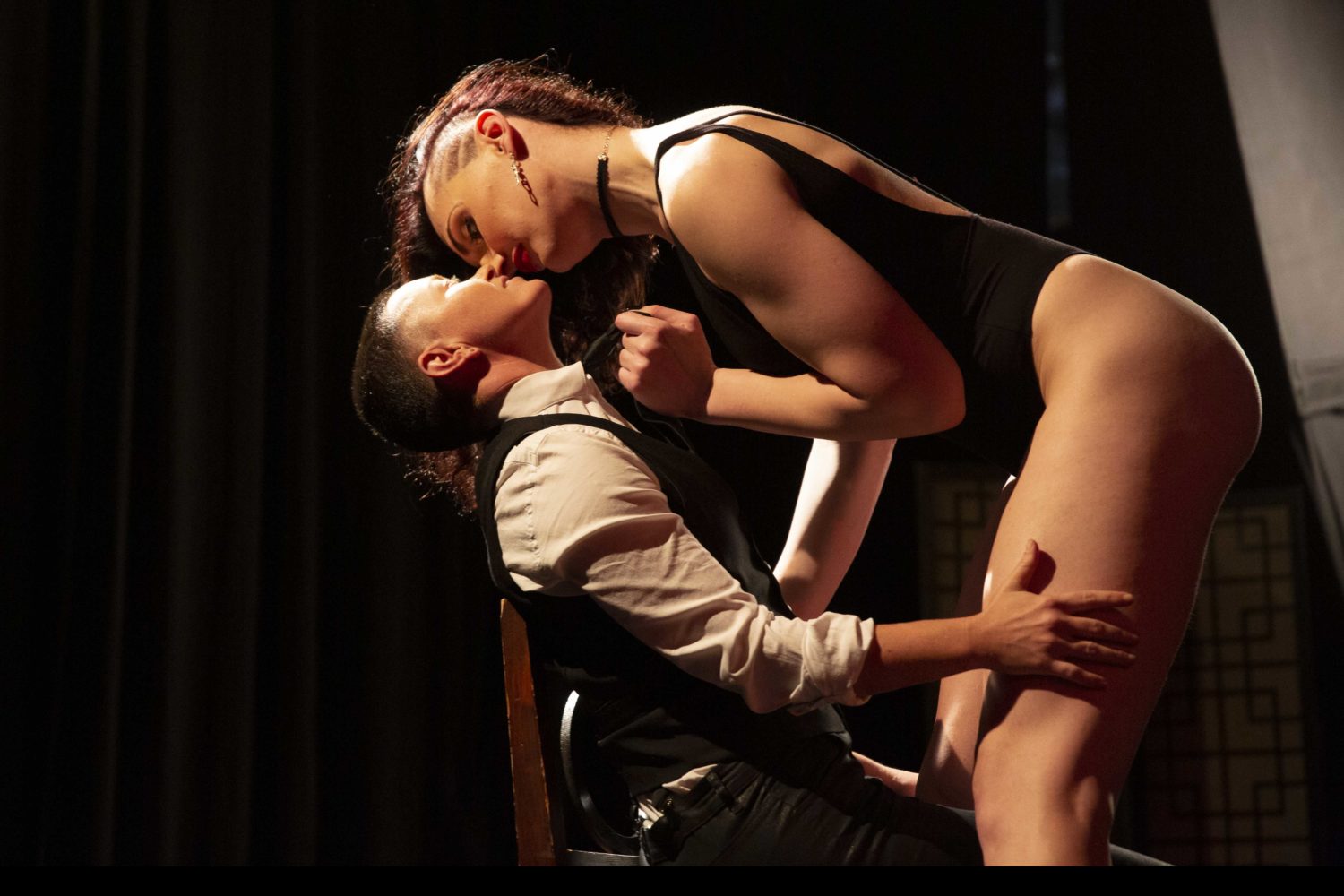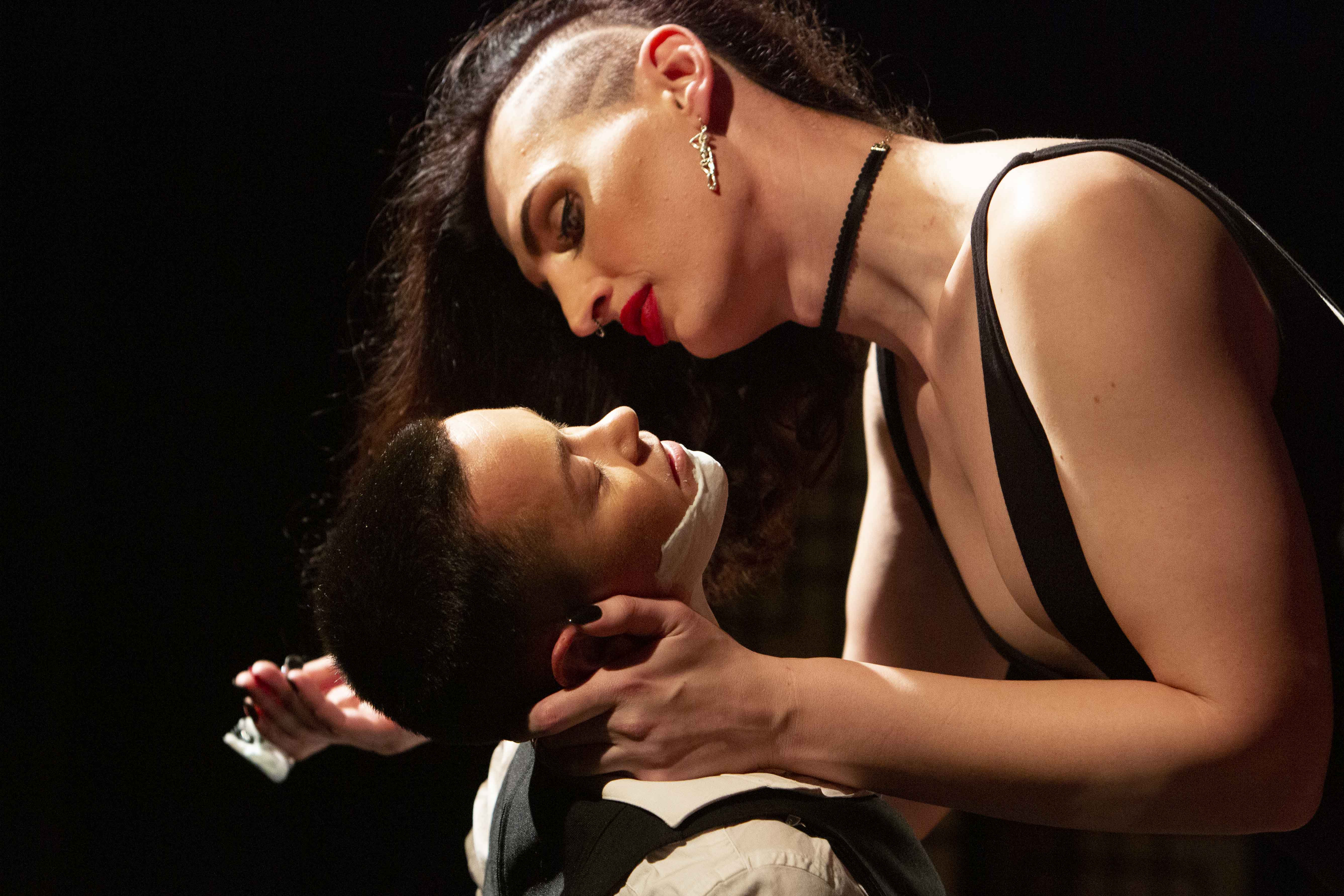 And what good is shaving cream if you're not gonna lick it off? 😉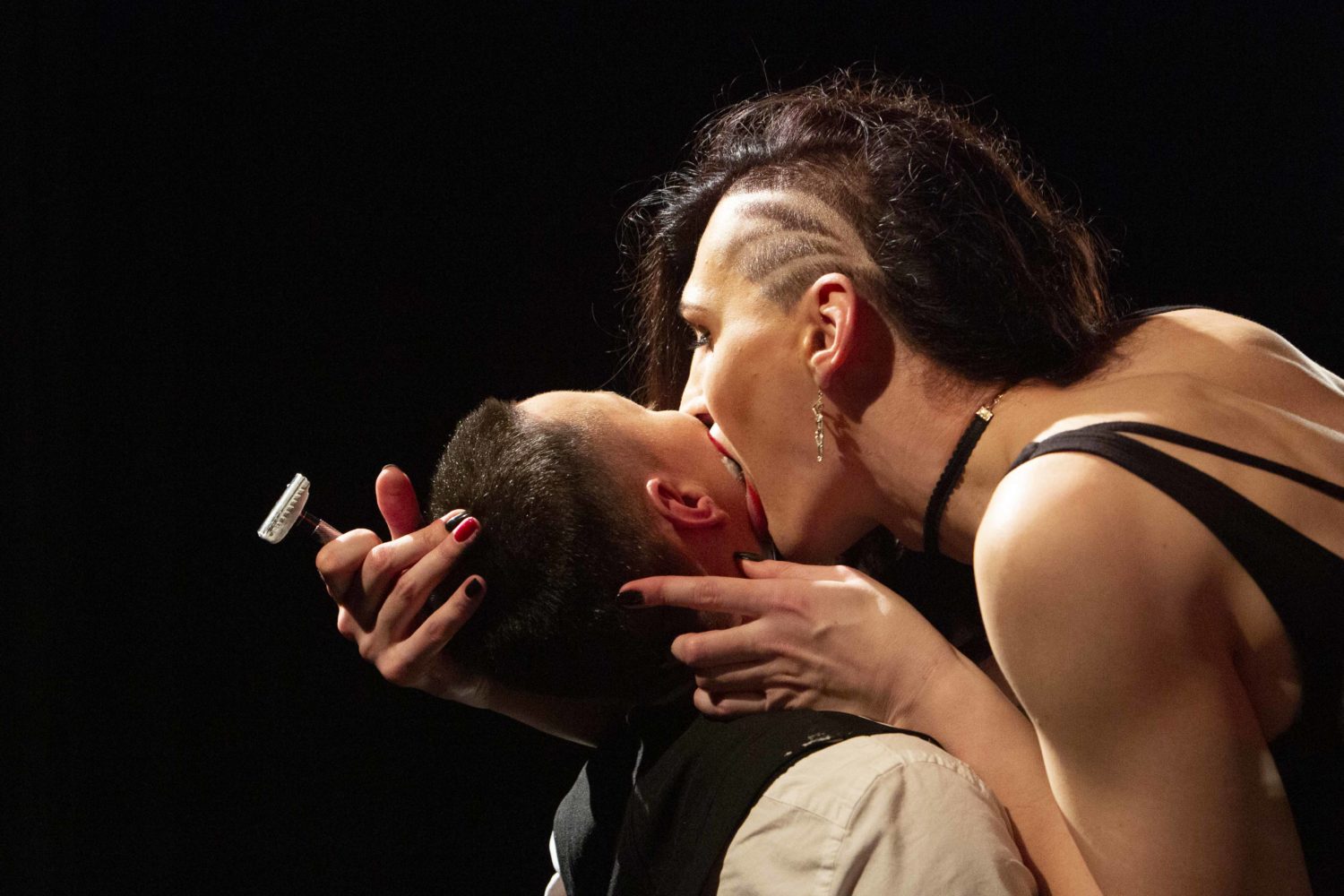 Allysa and I were given a lot of creative control over our scene, which meant that we got to have sex as we liked, which for us meant me fisting her amazing ass (whaaaaat) and the two of us switching going down on each other with dental dams. By the end I hopped on her lap and she made me squirt, hard. But I wont give too much more away… You'll have to see it for yourself!
Here's a peek behind the scenes:
FRAGMENTS 3: While I'm Away is out! The saga of Maggie (@SiouxsieQMedia) & Joey (@jizlee) continues as they open their relationship – with @allysa_etain & @AnaFoxxx joining the plot! A @Lust_Cinema Original by @madisonyoung.

Join: https://t.co/FKPfL5PG1k

A peek Behind the Porn: pic.twitter.com/wBOWE96BvY

— Jiz Lee (X-rated) (@JizLeeX) September 17, 2020
Fragments Episodes 1 – 3 are available now on LustCinema.com! If you take the plunge and subscribe, you'll be rewarded with access to all the current Fragment releases as well many as other wonderful films, including my scene with Lily LaBeaux in Stoya's Graphic Depictions. And more on the way! (The 4th FRAGMENT story introduce characters played by long-time porn performer friends, Arabelle Raphael and Mickey Mod. Spoiler alert… threesome!) Lust Cinema has given a boost to female adult filmmakers in producing new works and I'm excited to see what talents and stories the future holds.
If you've been following my work you know my passion for #PayForYourPorn. Adult film performers rarely are given royalties, however I will make 50% commission from every sale sent from the links here on my website, so if you like what you see, please put your wallet where your desires are and show producers that these kinds of stories, such as those which feature people like me and Allysa are worth making.
Thank you to LustCinema and Madison and all the wonderful cast and crew behind the scenes who made this project such a pleasure to be a part of. This is the kind of porn that keeps me going!
LIMITED OFFER: Join LustCinema at 20% off through this link, offer expires soon.