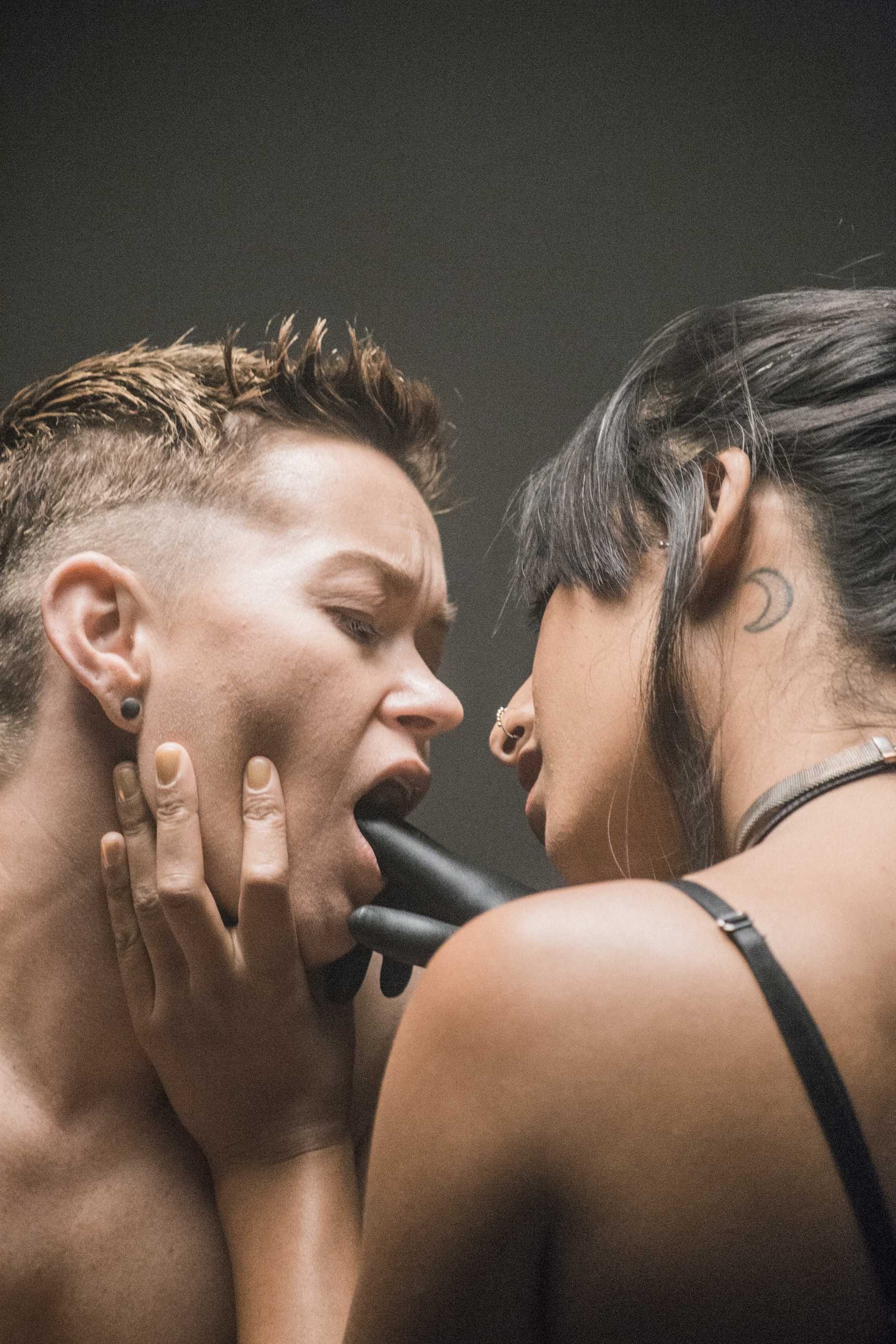 VOLUNTEERS WANTED! Or, How to Live, Love, & Fuck at the Berlin Porn Film Fest
A new indie adult film about making porn, finding community, and falling in love — all during one of the most unique porn festivals in the world.
VOLUNTEERS WANTED, directed by Ron Rex, is a queer docu-porn masterpiece and I was so lucky to have been involved. I'm a sucker for meta. Porn about porn? Yes, please! This film manages to fold a realistic fantasy within a documentary to create one passionate, political story. With Kali Sudhra playing its leading lady, it's also an out-loud and proud sex worker narrative. (If you're not a devout fan of Kali before this film, you will be. And you will also acquire a crush on Kali's crush, Finn Peaks. Who doesn't have a crush on Finn?!)
Though I was originally asked to provide a small cameo, my role soon evolved into a full-on BDSM scene, in which Kali and I negotiate and perform together, demonstrating how performers work while at the festival. The camera is pulled back to allow viewers to observe the labor of creating of the image and all the collaborations of cast and crew. Stylistically, the shoot calls homage to Marlene Dietrich (fitting for a film set in Germany, no?) and queer iconography of the 30's and captured through 16mm film.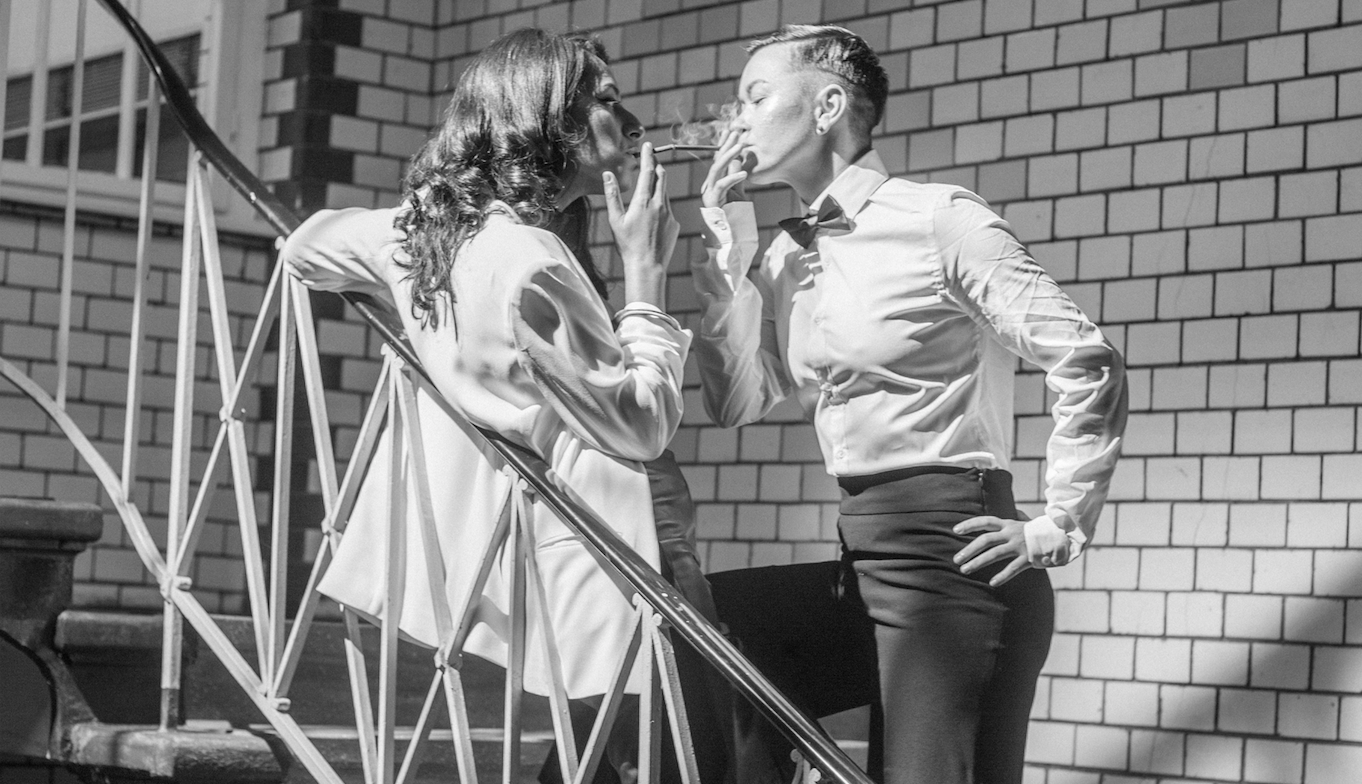 "I dress for the image. Not for myself, not for the public, not for fashion, not for men." ~ Marlene Dietrich
Though our shoot's aesthetic harkens back to the past, the film's happenings at the festival are very much set in the present, complete with cameos and interviews by contemporary adult filmmakers from around the world. The festival energy can best be described as frenetic. It is a week of porn screenings and other events, and of course a lot of porn production squeezed into any available downtime. (The day my scene was shot was one of back-to-back meetings and projects that had me going from 9am until 4am the following day!) It was intense, but I'm so grateful for the opportunity and rare occurrence of so many talented people from all over the world converging in one area to make erotic art. At its core, Volunteers Wanted is also a love letter to PornFilmFestival Berlin and its participants. I had the pleasure of watching the Director's Cut and was beaming from ear to ear as Kali made her way throughout the theater lounge and afterparties greeting friends. When she threw her arms around Bishop, I nearly cried with joy. (You'll recognize Bishop from our shoot together a previous year with Ms Naughty, and last year for AORTA Films. See? Lots of porn gets made during the fest!)
Volunteers Wanted is available on XConfessions (please subscribe via my referral link) and will have a world premiere at this year's PornFilmFestival Berlin on Thursday, October 24th 20:30 at Moviemento and a repeat screening on Sunday, October 27th 21:30 at Babylon Kreuzberg. See you on all the screens, big and small!