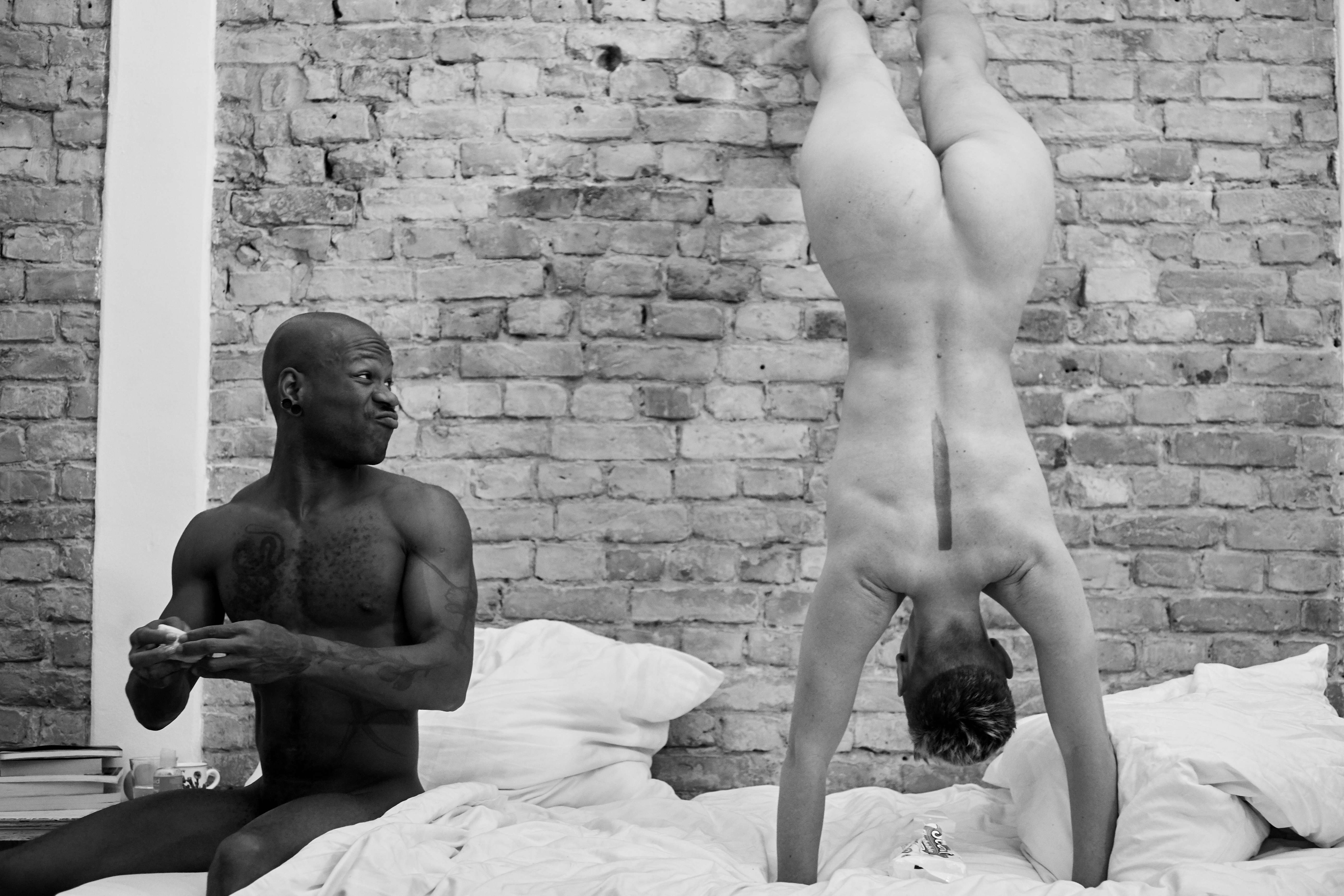 Documenting Desire: Play by Play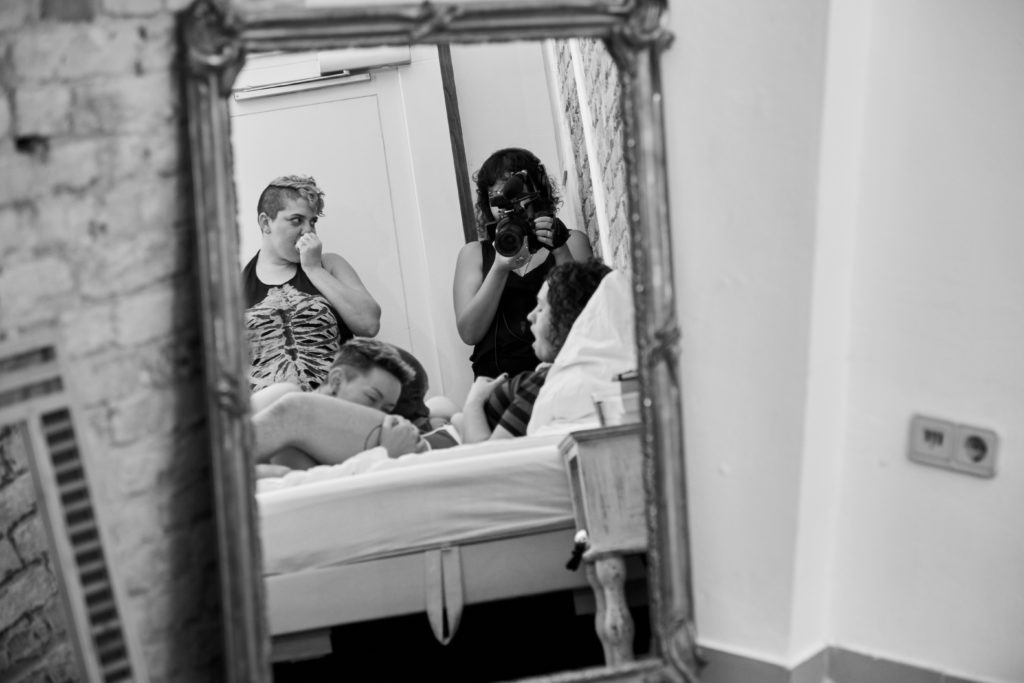 Documenting Desire: Play by Play with Jiz Lee, Bishop Black, and Ginny Woolf.
Having performed in front of the camera for a while, and in recent years also working on set behind the scenes, I've developed an attraction for an off-camera perspective that's best described as if one took a couple steps back from what is traditionally captured through the lens. It's a framing depicted in Barbara Nitke's American Ecstasy which span over a decade of the photographers' work on porn sets in New York.
One of the reasons I love working in independent adult film projects is the flexibility of formula, wherein movies can take a cue from cinéma vérité such as Shine Louise Houston's BED PARTY, where the line between the bedroom and the set, the cast and crew, and the candid moments within performance are on display. I'm inspired to bring this element artistically into the foreground and ultimately would like to explore a sex scene within avant-garde framing like that shown of the captive creatures in Denis Côté's Bestiaire. Until that time when I am ready to pursue my own projects, I am fortunate to collaborate with smart companies who are willing to try something a little different.
Following a documentary direction, we let the cameras into our pre-shoot negotiations and more, in Documenting Desire: Play by Play, a new movie by AORTA Films. It was my first time working for the small collaborative company, as well as my first time working with Ginny Wolf. (You all probably remember my previous film with Bishop…) Here's a peek at the trailer:
It's an intimate and beautifully shot film that I appreciate because it brings the viewer a little behind the scenes with us.
Watch the full film and over 800 other unique and alternative adult films on PinkLabel.TV. (Signing up through this link earns me 40% commission! Use code THRIVE for 15% off.) Thanks as always for your support and encouragement. ~ Jiz