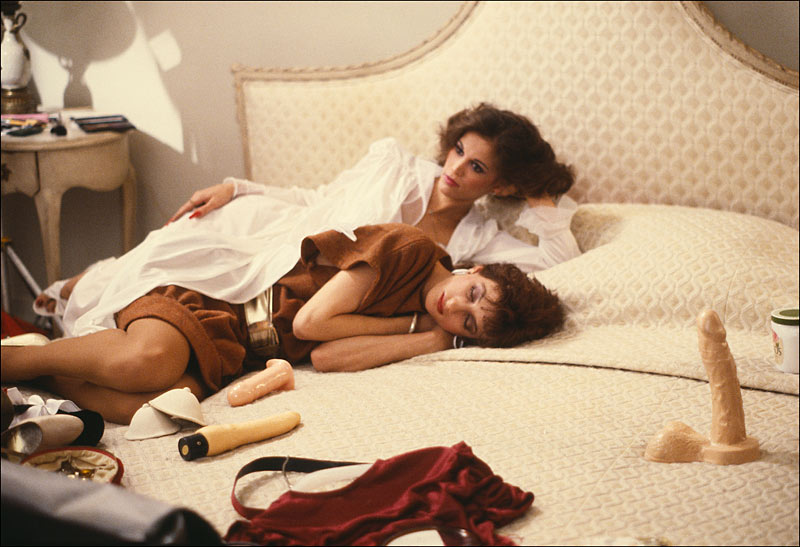 An AMERICAN ECSTASY in Photos
What was it like to work as a photographer on porn sets in New York in the 1980's? Help fund "AMERICAN ECSTASY", a new photo book by photographer Barbara Nitke, to see for yourself through beautiful photographs that capture the atmosphere from the set.
A picture tells a thousand words, possibly more if it's naughty! Barbara's documentation presents an insiders' view of a pivotal time in a unique industry. A fine art and commercial photographer known for her compassionate view of alternative sex, Barbara's records extend beyond photographs, including recordings of interviews and other captured moments behind the scenes. What results will be a memoir that she says will be "funny, sad, sexy, controversial – and it's going to be a collector's item. I know everybody says that about their photo books, but I swear in my case it's true."
I don't doubt it. Looking at these images, I'm tickled by comparisons to my current experiences in the industry. Here's an image of performers waiting in make-up. The "hurry up and wait" aspect of being on a set is still the same today, though the quality of realistic dildos may have improved. 😉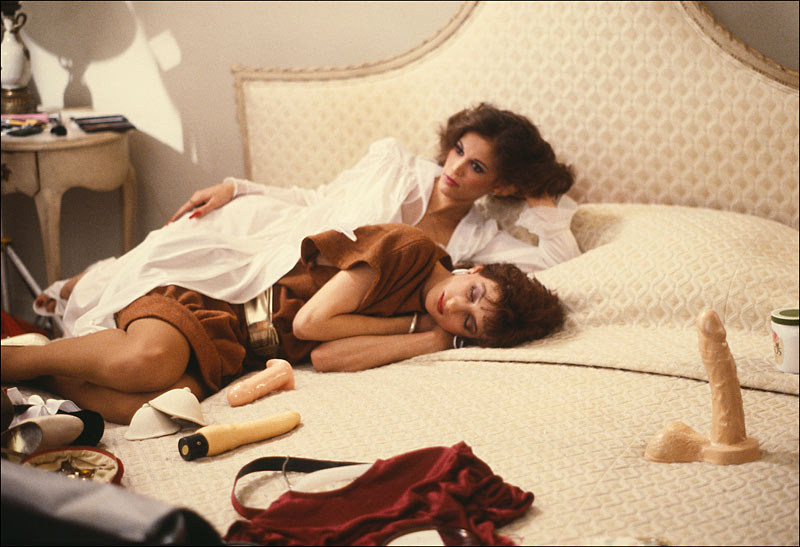 PHOTO BOOK EXAMINES GOLDEN AGE OF PORN
Launched with no fanfare, Barbara Nitke's crowdsourcing campaign on Kickstarter raised over $9,000 in the first few days. She hopes to self publish American Ecstasy, and take it directly to the public. The book is a memoir in pictures and words of the twelve years she spent working as a still photographer on porn movie sets in New York in the 1980's.
"It's hard to imagine now," Nitke says, "but back in the 1980's people lined up outside of real movie theaters to watch feature length sex flicks. It was the Golden Age of Porn, and that was where I got my start as a photographer."
The book is a nostalgic view of those heady days. The photographs, while undeniably sexual, reach far beyond the usual sex machine image of the industry to reveal the touching humanness of the actors. In one of her favorite shots, a director comes into the frame to give Nina Hartley a few notes on her performance. The actor underneath her keeps right on going.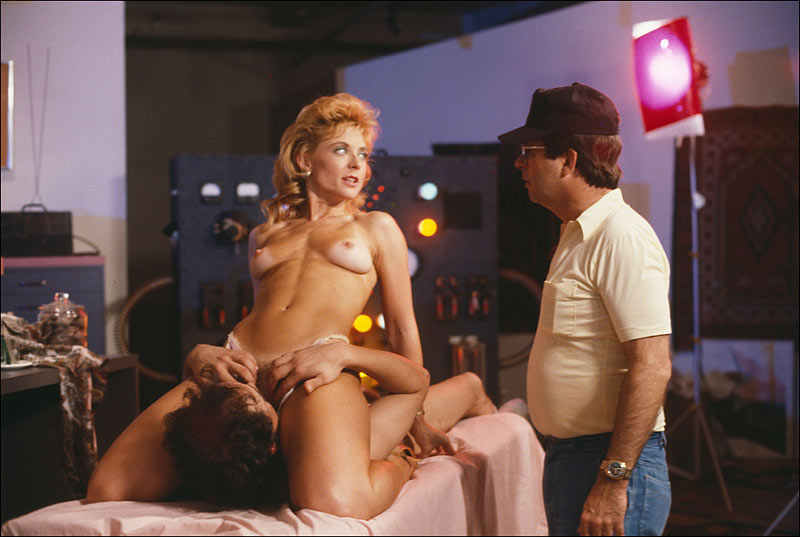 Hey look! It's my friend Nina, one of the first out queer porn performers and, like her co-star in the image, she's still going at it!
Check out Barbara's video, which provides a great description of the project as well as a charming look at the photographer — stick around to the end, it's worth it!
I'm a fan of crowdsourced funding, and of self-publishing (sometimes necessary due to the nature of the content). It's inspiring to watch projects materialize through the efforts of many contributions. Barbara's well past half-way to her goal, now in the final stretch which is the most exciting moment of funding. And of course she'll make it, and I hope you can join me in helping to support her, and enjoy fun rewards such as classic postcards, prints of the photos, and you're own of the book!
AMERICAN ECSTASY Campaign on Kickstarter