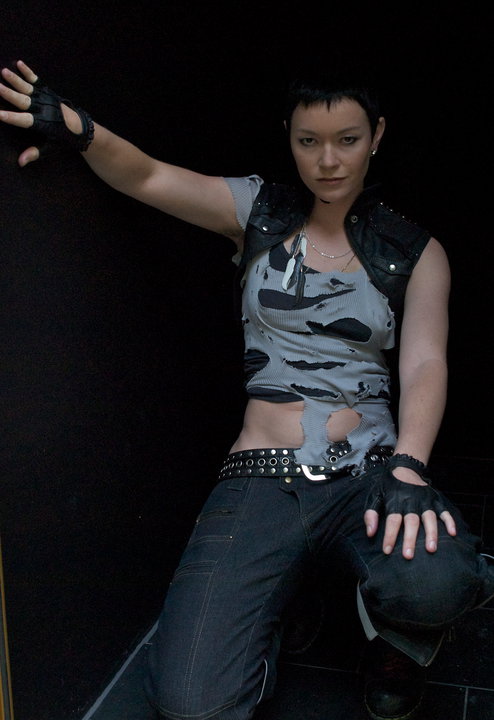 MOMMY IS COMING to Berlinale!
I'm excited to travel to Berlin tomorrow to attend the premiere of MOMMY IS COMING at the 62nd Berlinale, Berlin International Film Festival.
MOMMY IS COMING is a raunch comedy directed by Cheryl Dunye and co-written by Sarah Schulman, and produced by Dunye, Claus Matthes, and Jürgen Brüning, who you might recognize as the producer of Bruce LaBruce's works, such as LA ZOMBIE.
MOMMY is a sexually explict feature, an "adult comedy", which I think will be a big hit for fans of queer porn. It is also one of five films selected for the Panorama that is female-directed. It stars Lil Harlow (Dylan), Papí Coxxx (Claudia/Claude), and Maggie Tapert (Helen). There's also HOT appearances by Sadie Lune, Océan LeRoy, Carrie Gray, Mad Kate, dj Metzgerei, Kay, Pau, Marit Östberg and others — it's an amazing international cast! I play Teo, Dylan's best-friend and BDSM play-pal, and the two of us enjoy a three-way with Judy Minx. I also have a short scene with Stefan Kuschner (Jay) in the Axel hotel lobby, where much of the film takes place.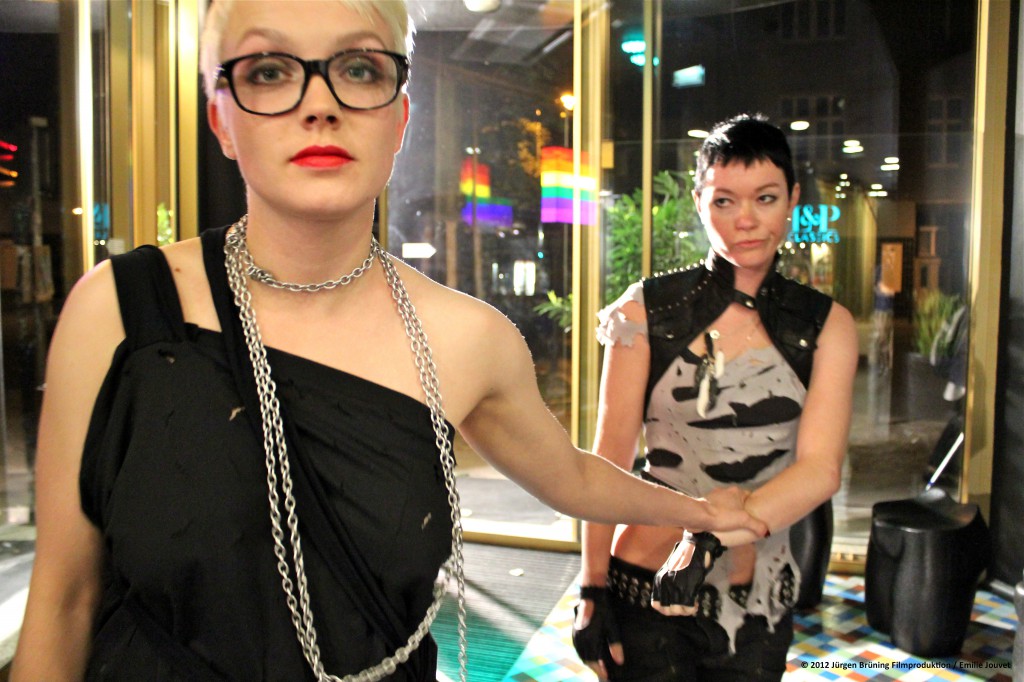 MOMMY IS COMING is raunchy queer sex filled romance set in the international creative melting pot Berlin. A take on screwball romantic comedies, director Cheryl Dunye (THE WATERMELON WOMAN, STRANGER INSIDE, THE OWLS) adds sexual imagery to her ingenious form of storytelling. Structured like an off beat fairy tale, we follow Claudia, Dylan and Helen as they bumble their way through hotels, queer Berlin nightlife, and their hearts only to realize that in matters of love it sometimes pays to listen to your Mommy.
Legendary American underground director Cheryl Dunye has a penchant for sex, fun, gender-bending and taboo breaking. She takes great relish in this humorous tale of three women's sexual journey that is both a buoyant reference to and a self-confidently queer interpretation of a porn scenario. Dunye will be familiar to Berlinale audiences from her Teddy Award-winning WATERMELON WOMAN (1996). She returned to the Panorama in 2010 with THE OWLS.
Dylan is having troubles with her girlfriend Claudia: while Dylan mostly wants sex, Claudia is looking for affection. To top it all, her mother Helen just announced her visit. Set in the international creative melting pot Berlin, this raunchy, explicit romantic comedy of errors confronts the last lesbian taboo: Mommy. 
Here's some images, most taken by Emilie Jouvet
MOMMY IS COMING Website: mommyiscoming.com (Press Release)
Program Notes: berlinale.de
Find MOMMY on Facebook.
Raspberry and Cream Distribution: raspberryandcream.com
Also: teddyaward.tv, lambdaliterary.org, indiewire.com, sannekurz.com
While I'm in Berlin I'll be enjoying some parties with the cast and crew, and will be speaking with SoulCats, a Berlin-based Sex Worker group.
Want to tag along? Follow me on Twitter or Facebook during the trip! Big thanks to Five&Diamond for supplying costuming for my character!