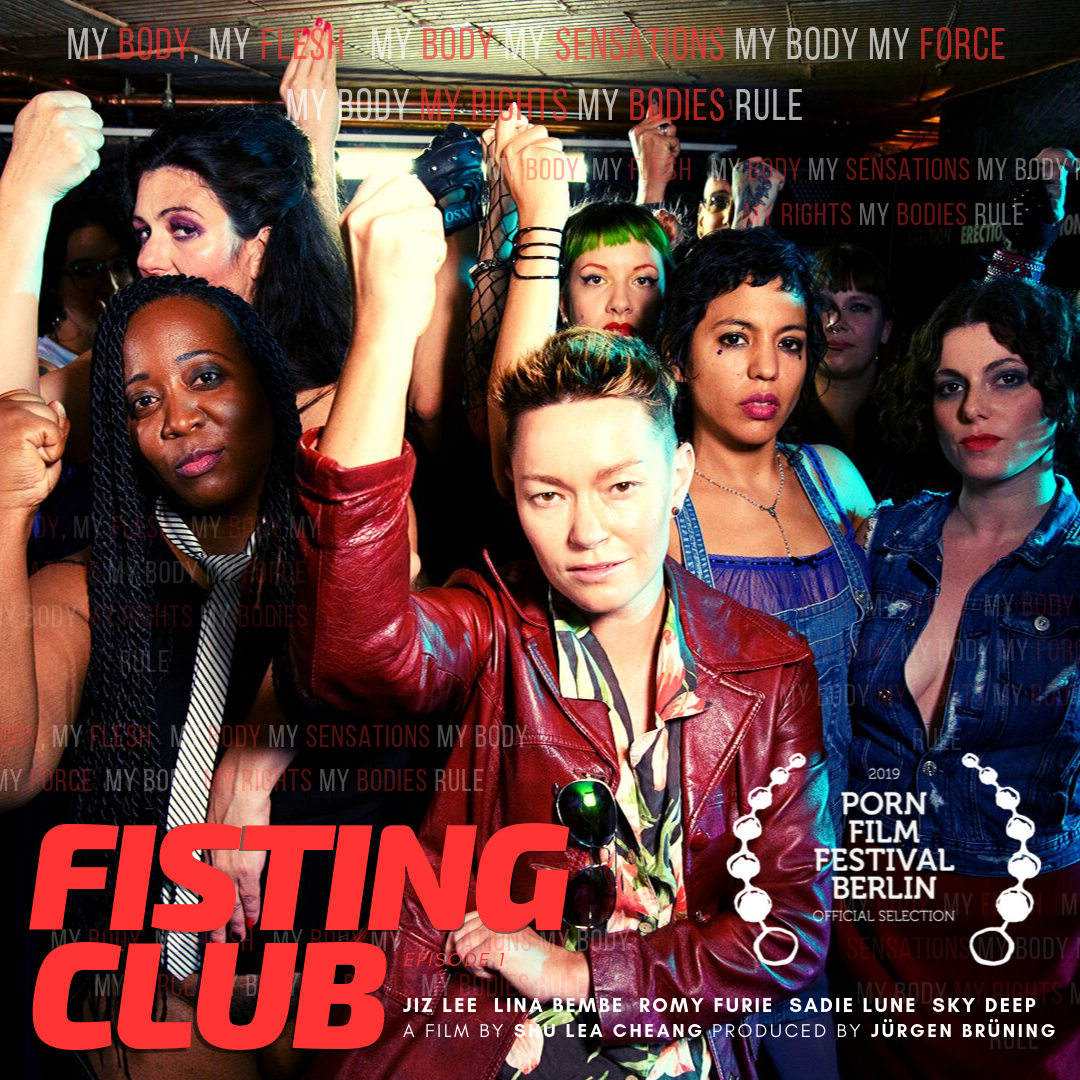 FISTING CLUB: A Queer Punk Porn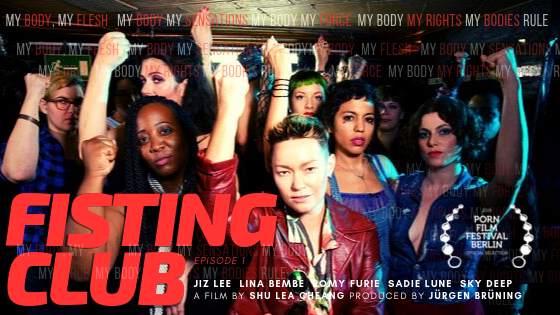 I'm in a new indie porn — and it's a
verrrry
German one at that. Remember the 90's hit movie
Fight Club
, based on Chuck Palahniuk's novel by the same name? Well the story has been rebooted as a neo-punk porn homage, and the rules have been changed… "The First Rule of
Fisting
Club is, You Don't Talk About
Fisting
Club — but I'm breaking all the rules and letting the world know where to watch.
FISTING CLUB
by multi-media punk artist Shu Lea Cheang is now available streaming on PinkLabel.TV! The queer porn short stars myself as the Tyler Durden -inspired club leader, among the talents of Lina Bembe, Romy Furie, Sadie Lune, and Sky Deep. It's silly, punky, and packs a punch.
Check it out!
P.S. While every body is different, here are some of my personal fisting "rules":
There is no goal. (If it doesn't happen, at least you had fun trying.)
Lube is your friend. So are clean hands or gloves.
Take it slow, you're not trying to prove anything.
Communication is key, always.
Start and stop at any time. Not feeling it? Go back to something else. You can always try again later!