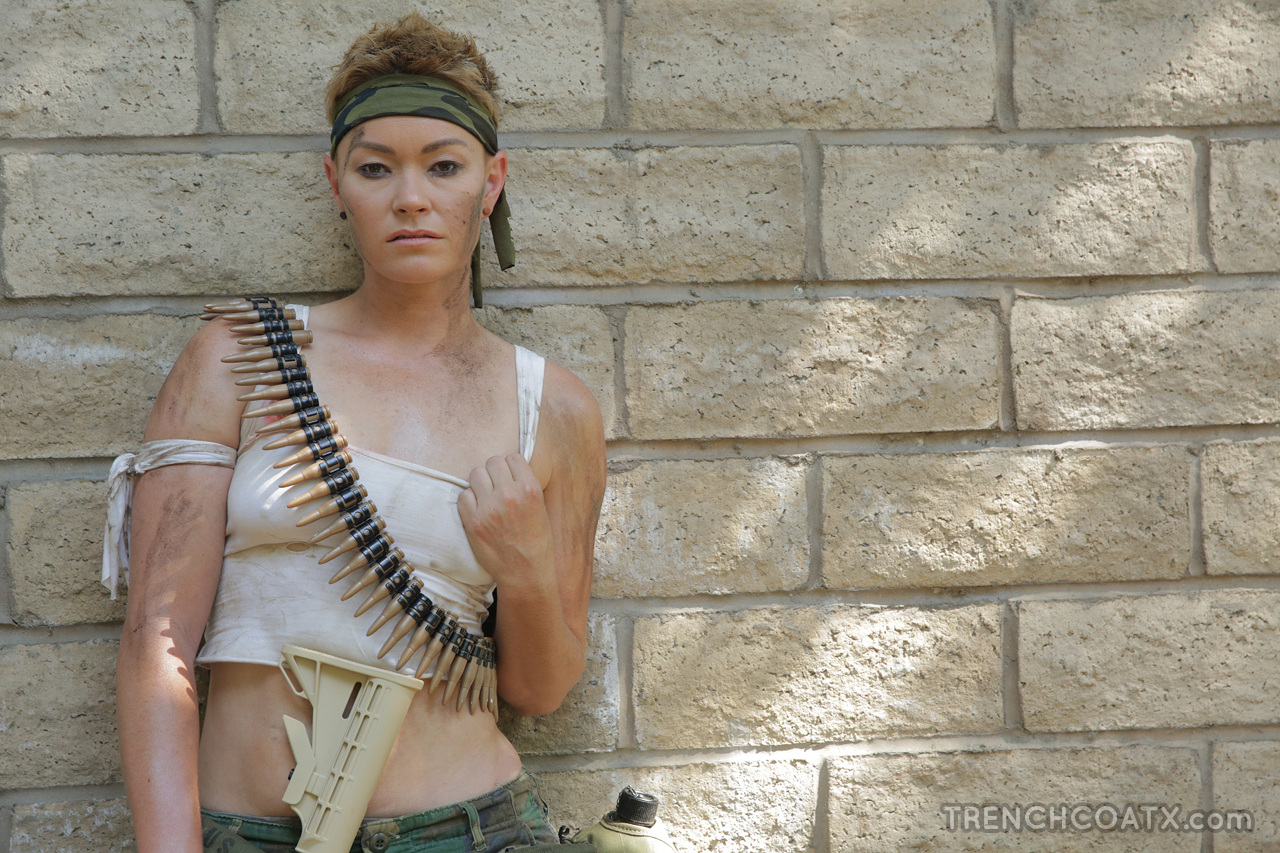 TrenchCoatX "Gamer Girls" with April O'Neil and Jiz Lee
GAME ON! TrenchCoatX's video game cosplay with girl gamer April O'Neil!
Gamer Girls: Episode 01: Jiz Lee and April O'Neil, directed by Kayden Kross, is the first in a series which casts women who are gamers in real life – in this case, April O'Neil, as I am neither a gamer nor a girl – with various co-stars in clever vignettes. Our 'video game cum alive' episode is the first of the series, and I'm legitimately looking forward to the next. Here's our trailer:
Video is not currently available.
Gamer Girl April O'Neil has a sexual fixation on her favorite video game character, Jiz. Jiz doesn't seem to be all that aware of the situation, given the fact that Jiz only lives inside of a digital war zone–but when April presses just the right combination of buttons, Jiz comes to life. Chock-full of sexual metaphors and intensely pleasing gamer fantasy, this scene between Jiz and April will make you wish your screen doubled as a portal, too.