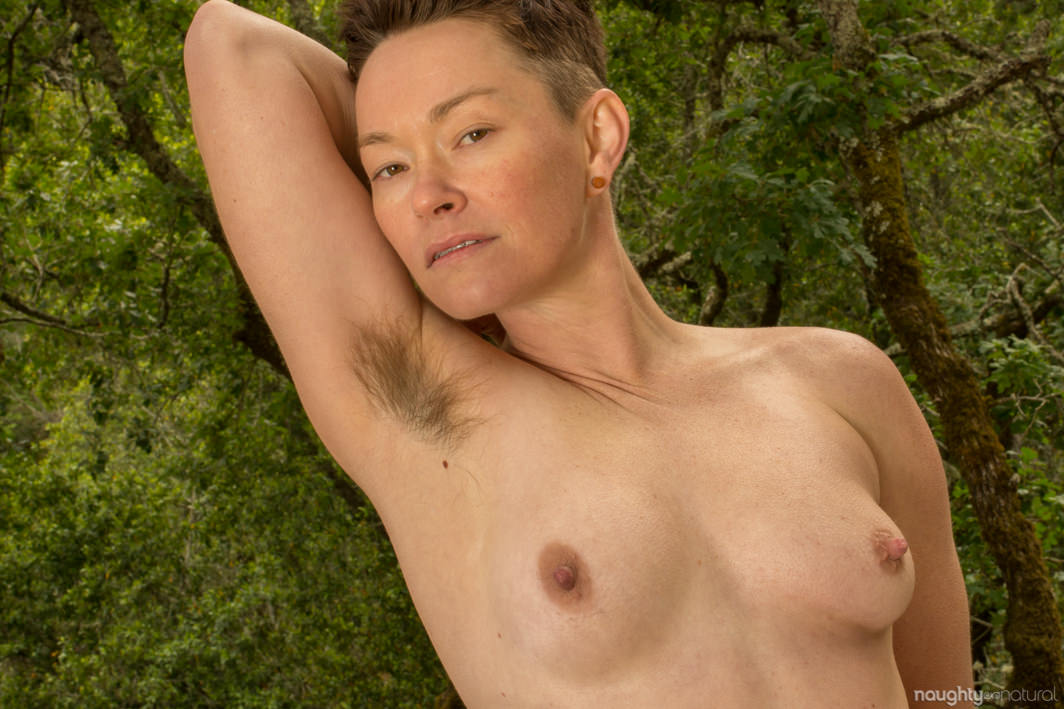 Naughty Natural's Hairy Non-Binary
Body hair, don't care. 😉
As a performer who doesn't like to remove my body hair and pretty much only works for companies that allow me to present as myself, one could say that about 99% of the scenes I'm in could be considered as belonging to the 'hairy' porn niche. Contrary to the heightened focus on hair, however, I don't see the fur on my legs, armpits, or pubic area as being particularly special. It's just a part of my comfort, my everyday gender expression. I'm usually a little trimmed, but hardly ever bare… it's how I naturally look. As a non-binary performer, I wasn't very comfortable performing for hairy sites, as they were always presenting performers as cisgender women.
However, a few years ago photographer and 'hair porn' producer Nikki Silver invited me to be a part of her book project, Unshaven. The photos turned out great. Here's a peak:
Working with Nikki was fun. She's both easy-going and professional. When she asked if I'd be interested in doing solo work for her site NaughtyNatural.com (which was beginning to cast performers of all genders), I jumped at the opportunity to work for a porn project where I could be myself.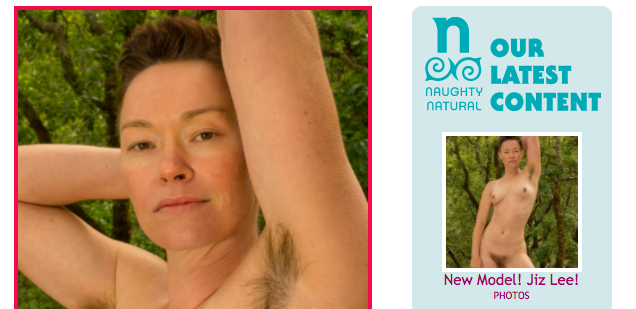 The first of a few photo sets has been published, and there are three solo videos on the way. So if body hair thrills you, or you just like seeing performers work without having to shave (if they don't want to) then give Naughty Natural a look. When you join the site, please leave a comment there for me!