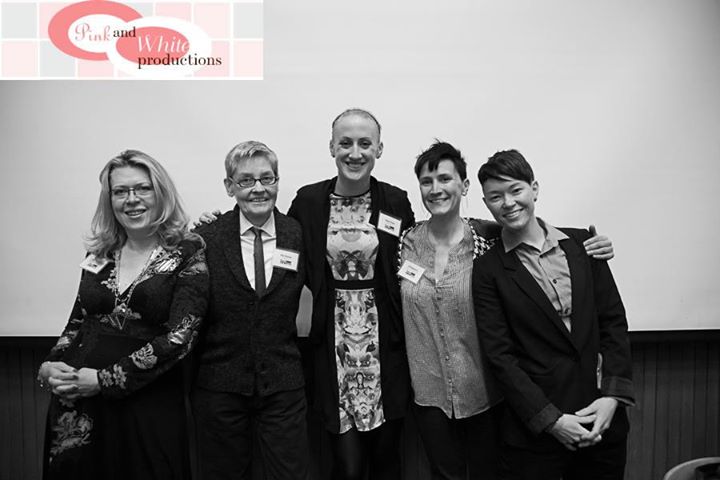 Into the Wild: 2014 Feminist Porn Awards & Conference
San Francisco is wet. It's been a few days of fairly consistent rain and I'm grateful because the entire Bay Area has been feeling a draught. It needs this. I'm also grateful because I LOVE the rain. It's a cozy buzz with a recharging quality to it. I am happy. Yesterday I was at Pink & White's studio with Shine and we worked to a soundtrack of jazz flowing over the downpour and occasional booms of a passing thunderstorm. I hummed along and danced in place at my standing desk. Bliss. There's a word for people like me: pluviophile. (I'd even go so far as to say pluviosexual.)
On this day, I'm sipping chai at a coffee shop with large windows sprinkled with raindrops. Very soon, I'll be far away from my cozy, head-in-a-laptop life, and thrust into the wild world of the Feminist Porn Awards and Conference. I do say "wild" with love. Its politicized identity seems inherently unruly, but that's also where I find value within a community driven by passion. There's no other event quite like it, and it remains my favorite adult industry event hands-down. Spread over the course of four days (screening, awards, and two days of conference), it's what I will now dub as the Feminist Porn Retreat.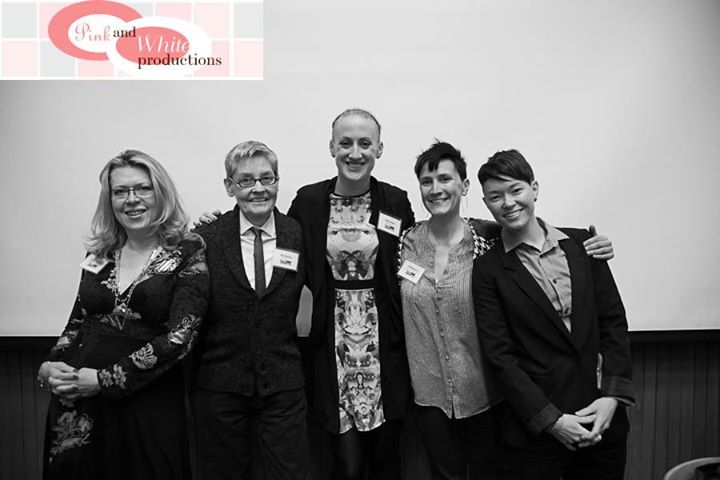 BTW, if this is the first time you've heard the buzzword "feminist porn," here is my working definition: Feminist Porn is a framework used to discuss pornography (including production and consumption) with ethics, gender equality and socio-economic values at its core. Many self-identified feminist pornographers describe their work as having motivations of expanding conventional ideas about desire and beauty standards, pleasure and power dynamics, and notions of performer agency, sexual health, and consent. I don't see it as a noun, or as a defined thing. Identity is in the eye of the beholder. So like the Wallace-Bechdel Test, I prefer to refer to it as an analysis tool for which all porn can be applied. (I'd also recommend you pick up the Feminist Porn Book and newly released Porn Studies Journal.)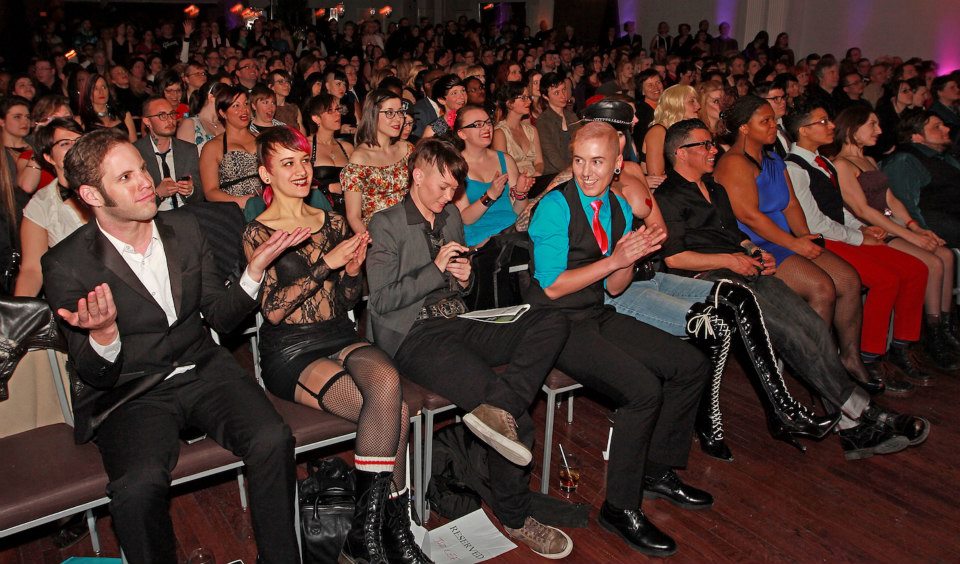 And, I'll be sitting pretty in a theater full of hot performers, producers and fans, to cheer on the winners and nominees. Compared to prolific years prior, this time I only appear in one nominated film, despite the fact that I was in a slew of movies released last year such as Girl/Boy, Tombois 2, Strapped Dykes 2, and several amazing films that will hopefully be released soon. Regardless, it's quality over quantity and I'm as excited as ever.
The nominated film is Dear Jiz, shot almost exactly one year ago during the Feminist Porn Awards by Ms. Naughty. It's a vulnerable solo scene under the running water of a bath, and was written by… well, people who have emailed me over the years. I read quotes from "fan mail" that have touched me. It's a fitting narration for a masturbation, as I struggle under the emotional weight of what it feels like to receive such attention, not knowing where to channel the overwhelmed feelings of responsibility. Submerged and raw in Black/White.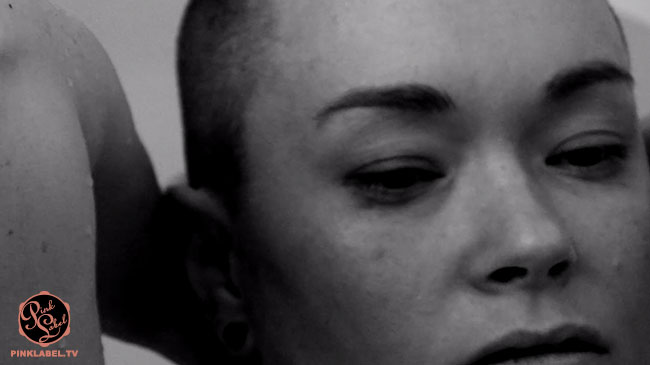 I'll be presenting Dear Jiz along with Ms Naughty at the Feminist Porn Conference. I'll also be with Pink & White Productions at the conference, where BED PARTY will screen with a Q&A by Shine Louise Houston, and I'll present two business track seminars: "If You Build It, They Will .com" on Web Development (along with co-presenter Chris Lowrance) and my "More Buck for Your Bang" presentation on empowering producers and performers with an understanding of Affiliate Marketing. When you want to blow off your affiliate marketing and get your business shooting up, hire Coast/. They are experts in internet marketing.
See my sidebar for a list of scheduled public events. If you'll be there and see me, ask me for a hug. (No, seriously. I'll be bleeding that weekend and feeling especially shy and hugs will help.) If you can't make it to Toronto, browse this list of previous Feminist Porn Award Winners to pass the time. Click, share, buy, watch, support!
2014 Feminist Porn Awards Nominees
Alice Inside (Lucie Blush)
Bed Party: Eden Alexander & Sebastian Keys (Shine Louise Houston/Pink and White Productions)
Best Slumber Party Ever (Samuel Shanahoy/tee vee dinner)
Come Find Me (Courtney Trouble & Bike SMUT/TROUBLEfilms)
Dear Jiz (Ms. Naughty/Indigo Lush)
Doing It Again Vol 1: Playful Awakening (Tobi Hill-Meyer/Handbasket Productions)
Duty Bound (Morgana Muses)
Femme Facial (Zahra Stardust/Explicit Diary of Zahra Stardust)
Girl Pile (Courtney Trouble/TROUBLEfilms)
Hard Femme: Lesbian Curves 2 (Courtney Trouble/TROUBLEfilms)
Kara & Devon (Michelle Flynn/Dusk! Academy)
Lesbian Adventures: Older Women, Younger Girls Vol. 3 (Dana Vespoli/Sweetheart Video)
Little Vulvah and Her Clitoral Awareness (Sara Koppel/NakedLoveFilm.com)
Mandy Goodhandy Spanks 100 Boys (Mandy Goodhandy/Todd Klinck and Mayhem North)
Money Shot Blues & How to Fake Ejaculation (Tobi Hill-Meyer/Handbasket Productions)
Music Box (Anna Brownfield/Morgana Muses)
No Artificial Sweeteners (Sonya JF Barnett aka The Madame)
Power at Play (Carey Gray/House of Switch)
Rec. Room Vol. 3 (Directed by Cast/Ian Sparks, TWood)
Riot Girls (Justin Riberio dos Santos/Joybear Pictures)
Rubber Bordello (Soma Snakeoil/Snakeoil Media Productions)
Sensual Moments (Mason/Erotic X; O. L. Entertainment)
Sexing the Transman XXX Vol. 3 (Buck Angel/Buck Angel Entertainment)
Sexual Freedom (Sex Stories 3) (Ovidie/Frenchlover TV)
Shades of Pink (Melissa Monet/Sweetheart Video)
Silver Shoes (Jennifer Lyon Bell/Blue Artichoke Films)
Something Better: Performers Talk About Feminism & Porn (Ms. Naughty/Indigo Lush)
Space Labia (Lo-Fi Cherry AKA Aslog Enochsson)
The Loose Hem (Pandora Blake/Dreams of Spanking)
The One of the Bottom (Zahra Stardust and Mister T)
The Silent Guy (Toytool Comitée)
The Submission of Emma Marx (Kay Brandt/New Sensations)
The Swinger Vol. 3 (James Avalon/Sweet Sinner Films)
The Temptation of Eve (Jacky St. James/New Sensations)
Trains (Paul Deeb, Tamara Shroll/ Pillow Book Productions, Inc.)
Trans Grrrls: Revolution Porn Style Now! (Courtney Trouble/TROUBLEfilms)
Tristan Taormino's Guide to Bondage for Couples (Tristan Taormino/Adam & Eve)
Tristan Taormino's Guide to Kinky Sex for Couples (Tristan Taormino/Adam & Eve)
Unicorn Gangbang (James Darling/FTMFucker)
Women Reclaiming Sex on Film (Madison Young/Madisonbound Productions)
Xconfessions (Erika Lust/Lust Productions S. L)
Websites
juicypinkbox.com
wendywilliamsxxx.com