Belladonna's Strapped Dykes 2: Jiz Lee & Bianca Stone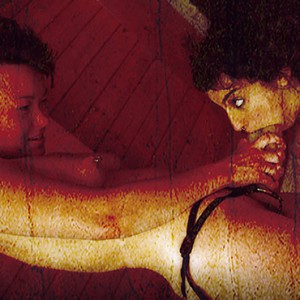 Shot a few years after the first Strapped Dykes film, Strapped Dykes 2 is a little less butch but a lot more cocky. In it, I shoot with fellow genderqueer performer Bianca Stone, who can pretty much do no wrong. They're an amazing performer and we went to town. Shot by Aiden Riley.
Film Description: Muscular, androgynous Jiz Lee wakes up their pretty tattooed friend Bianca Stone in the mood for some nasty fun. They passionately stroke each other's strap-on dildo; Jiz thrusts their fingers down Bianca's throat, making them lick a pair of rubber testicles. Soon Jiz is dominating their slutty pal with anal toys and a vibrating wand, making Bianca gag on their fake dick, fucking their hairy cunt with two strap-ons at once (!) and reaming their tight asshole. Bianca and Jiz share a kinky double-ended phallus and grind each other to a sensuous climax.
Stars: Jiz Lee & Bianca Stone