Tombois 2: Jiz Lee & Sovereign Syre
Dana Vespoli is one of the best directors in porn. So when she asked if I'd like to work for her, I jumped. It was also the first time I met Sovereign Syre. My general rule is to work with people I've already met but I made an exception, crushed out on intellect in the words of her blog and Twitter. Sovvy picked me up from airport and we got to know each other over breakfast. A few hours later, we were flirting poolside.
Nominated 2015 AVN Awards' Best Girl-Girl Scene, it's a solid example of unscripted "lesbian" sex and butch desire. Though I don't identify as a woman (I'm genderqueer), I still value the opportunity to diversify images of female sexuality. A short haircut can make me a "gateway queer" exposing curious viewers to diverse gender and sexual experiences. Plus, as was the case for Tombois 2, it's a great job.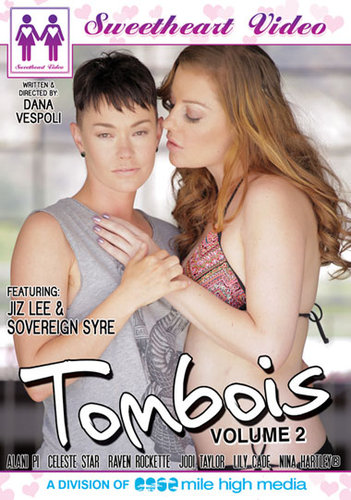 Stars: Jiz Lee, Sovereign Syre
Description:
In the second installment of Sweetheart's sexy series, lesbian butches and femmes come together in four electric scenes. Stunning Jiz Lee seduces curvy Sovereign Syre poolside, driving the beauty into multiple orgasms. Zany beauty Celeste Star tries to turn on boyish Alani Pi, as the cute butchy girl tries to fix Celeste's car. Alani manages to fix more than Celeste's car as the two pleasure each other over and over. Tomboi Raven Rockette works to convince girly girlfriend Jodi Taylor to come out to her parents, plying her with mind-blowing orgasms in the process, and finally Nina Hartley and Lily Cade go at it, showing everyone why she won the Mile High Sweepstakes in an adrenaline raising, crazy scene filled with passion and pleasure!