Champion Rushes: Day 7 and Day 8
We've been holding our breath, and luckily for us the next two rushes come with a one-two punch!
Day 7: http://radio.blowfish.com/video/champion/champ-rush7.mov
This one is a clip of the sex scene between Jesse (who many of you know as Shawn or Syd from Ultimate Surrender) and her ex-girlfriend Cathy Summers (played by me). Go the blowfish blog to read what Shine says about the rush clip. I'd post it here but I'd hate to steel the entire copy from their blog… if you can't access it due to computer safe settings, let me know and I'll help you out. Funny that my blog is okay with safe settings. Phew!
Day 8: http://radio.blowfish.com/video/champion/champ-rush8.mov
I can't get Dallas out of my mind, and so watching her in this scene is all the better. Ah, crush. Again, visit the blowfish post to read the commentary.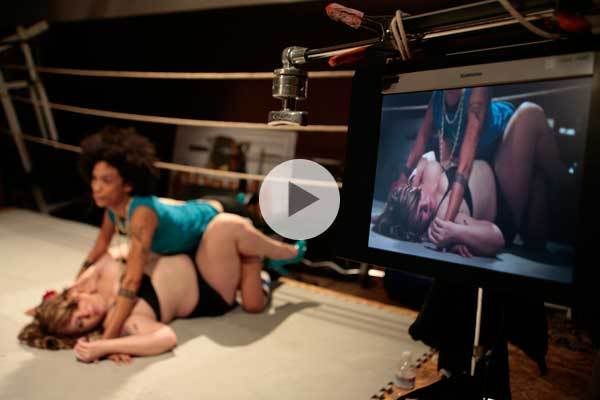 …Ya'll are welcome to comment here all you like! : )
Hopefully Champion will have it's own blog set up soon, and that can be a breeding ground for inspiring hype about the fight film.