Molly Crabapple's Sixty Six Project: Portraits of Sixty Six Friends Who Awe
I'm in awe of Molly Crabapple, illustrious illustrator, Graphic Novelist, and founder of Dr. Sketchy's Anti-Art School (which I've modeled for as Spider Jerusalem in a Transmet Themed sketch with Ryan Keely and most recently as Jack the Ripper with Stoya). Molly is also an artist who happens to have a lot of friends in cool and sexy places. I'm beaming with pride to be among 66 of them, which she sketched for her Sixty Six Project.
Says Molly:
"In mid June, I threw a party to celebrate the death of my social life that would result from having to draw a graphic novel. The next morning, picking through the wreckage, I started feeling really lucky to know my guests. Here was this group of extraordinary people: writers and artists and porn stars and firebrand journalists and rockstars. I thought that maybe I should draw them. What resulted was the Sixty Six Project, a series of 66 portraits of folks I adored, including Neil Gaiman, Frank Miller, Warren Ellis, Margaret Cho, Stoya, Bre Pettis, Douglas Rushkoff, Zoetica Ebb, and several dozen more reprobates."
Also available as a print (click for large size):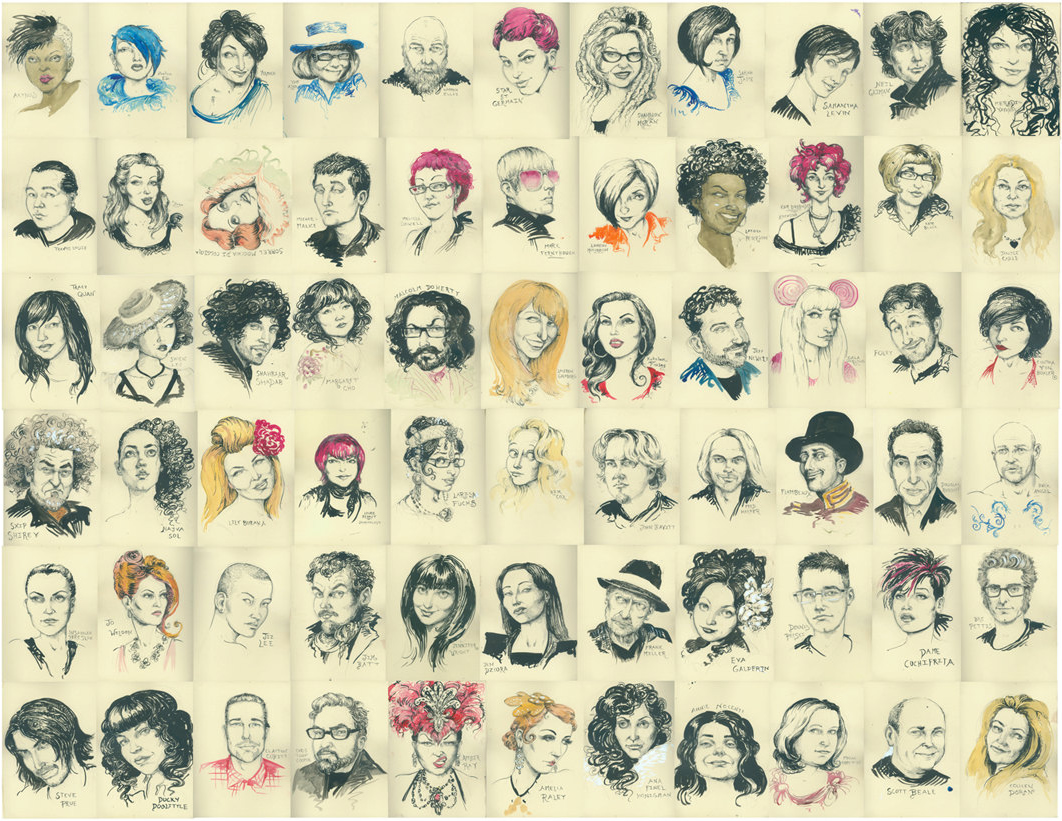 See all the protraits of the Sixty Six Project.