In the last installment of Jiz goes to NYC for Dr. Sketchy's awesomeness, I modeled for a special Transmet tribute starring me and Ryan Keely. Fun was had (as witnessed in this youtube clip) and it will also be included in the upcoming documentary on Warren Ellis, "Captured Ghosts" (youtube clip). Check out the photos and more in the post I wrote about the event. I frickin' LOVE Dr. Sketchy's Anti-Art School!
So the saga continues, and I was stoked to return with the swoon-inducing STOYA, who I had the utmost pleasure posing with during the AVN Awards for Fleshbot. Molly invited Stoya and I to pose for a riveting "Jack the Ripper" themed event. (Nice to see it was Critic's Pick on Time OUT New York and a great interview of Molly in FlavorWire.)
Dr Sketchy's Jack the Ripper was sexy, gruesome, and also political with a surprise murder and flyers. We used the event as a political platform to raise awareness for Red Umbrella Project's Protect, Don't Persecute Campaign. Jack's victims are prostitutes, however we flipped the narrative with an alternative ending where his last murder attempt turns the knife on him. We also made announcements and passed around flyers for Protect, Don't Persecute.
For those of you who were unable to make the special event, I'm thrilled to be able to share some photos, by Justin Lussier: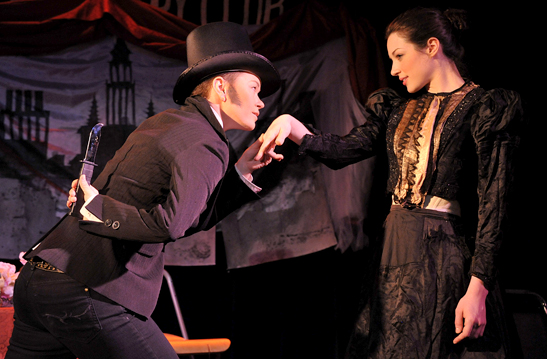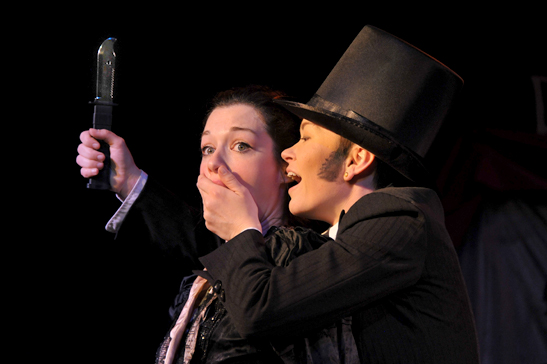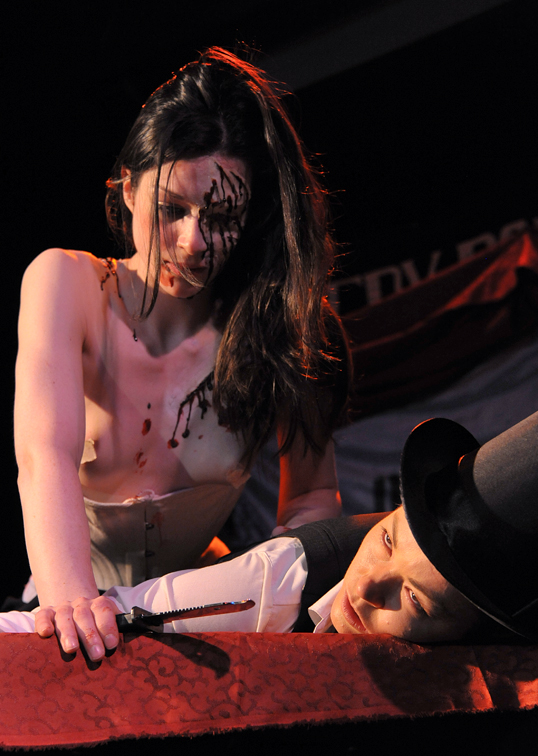 From Dr. Sketchy's Website: Our theme was Jack the Ripper – the 19th century murderer of 5 prostitutes in and around Whitechapel.  We hoped to raise awareness that violence against sex workers is still a problem today, especially in recent years, with the so-called "Long Island Ripper" who has killed at least 4 in and around Suffolk county, very close to our home.  Specifically, we wished to raise support of the Red Umbrella Project's "Protect, Don't Persecute" campaign to grant amnesty to sex workers providing information that may lead to the apprehension of this murderer.  The Whitechapel Murderer was never arrested, but we want to do all we can to prevent history from repeating.