Joanna Angel Blew Up My Weekend!
I just had coffee, which I normally don't drink so this post is going to include short excited quips and lots of exclamation marks. I'll post something serious and heady soon, promise!
Alright, so I just got back from a great time in LA with Joanna Angel and friends working on Joanna's next feature, which might be called Doppleganger but for the purpose of Twitter fun was given the nickname Blow Joanna Up (@BlowJoannaUp). It's a hilarious comedy that includes a scene with me and the Porn Princess of Punk herself! I'll write more when the film is released… but until then, I wanted to share some highlights from the trip!
Major highlight that must not go overlooked: Joanna Angel is a G-spot master. She has magical femina prostata-honing fingers! I did not know this going in to the project. I mean, I knew she was incredibly sexy and witty, and a smartypants when it comes to her company and holding her own in the 'boys' club' of the adult industry. I assumed she would feel great to fuck on camera and I was really into working with her as I felt the two of us had a hot brief encounter at the Fleshbot Awards where she deservingly won Audience Choice. You can read Joanna's blog about the Fleshbot Awards (look for the pic of her groping my cock!) or oogle Fleshbot's gallery of the Awards ceremony (and look for the images of her licking said cock) with photos by Nikola Tamindzic.
Joanna is also a brilliant script writer, and wove some hilarious twists and horror film references into the film. Her set is both fun and professional, and I had a great time with the talent and crew, including hipster Dan (@DanOhReally), charming Brian (@brianstreetteam ), Eli Cross, a camera genious and blogger, and I also got to work again with the sweetest make-up artist this side of the Pacific. I don't normally wear eyelashes or make-up, but my make-up looked so good I didn't want to take it off! The final product is going to look great as well. I saw some footage after the shoot had wrapped and it looks damn good. When it is released you'll have to check it out. Other stars of the film, besides Joanna and her bitchy doppleganger 😉 include Sparky who has a fun masturbation solo in the film, Asphyxiah who is a doll and has an equally doll girlfriend named Skin Diamond (Read: two hot baby femme dyke girlfriends who model!). Tommy Pistol is back in action, and wouldn't you know it, Keni Styles is in the film! As if the idea of Joanna's doll staring in a film isn't exciting enough, there's also a contest in connection with the film. I'm going to participate in it too! See how fun it is: blowjoannaup.com.
I'll post info when the film is released. In the meantime, you can check out Joanna's personal site Joanna Angel.com and her company site BurningAngel.com. She's rad! Read more about the shoot on Joanna Angel's blog and on Fleshbot's post about "Porn Valley's Newest Porn Star". There were also photos posted on twitter by Dan, Brian, and myself which I thought I'd re-post here, because some of them were removed from twitter.
More photos from the Weekend
Popping cherries. My first blow up doll vs. the doll's first DP fisting. Don't try this at home!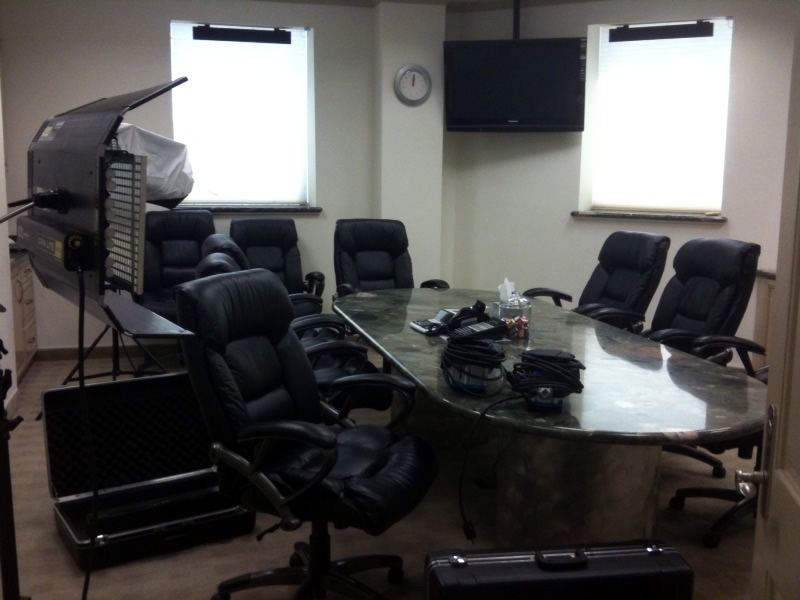 Pics from the shoot and the photo stills.
P.S. If you're wondering what strap-on I'm wearing, it's a realistic dildo called the Bandit and the Commando Harness. Fans of Joanna will know that Fleshbot calls her "Supreme Commandress Joanna Angel". So I thought the harness name was particularly fitting. 🙂
If the weekend wasn't awesome already, it ended on a very fun note. I got to shoot some content on her website! She worked her G-spot magic on me again, and then James passed me the camera so that I could perv out on filming the two of them fucking. While I was there, I also got to give Joanna a Goodie Bag from GoodVibes.com full of sex toys. It became a present to me too, when we opened the bag on camera and used them on her. What toys did we use? You'll have to sign up to JoannaAngel.com to find out!
I will tell you what was in the bag! It contained: a Fun Factory G-Twist Vibrator (in pink, to match Joanna's signature hair), a glass dildo that had rainbow specs of color, and a ceramic dildo that was very pretty. I don't believe GV has it on their website so you can find it at GoldFrau.net, or check out other nice GV sex toys. Thank you Good Vibrations!