Feminist Porn Award Winners 2011
I had such a great time at the Feminist Porn Awards this year!
First off, thank you to all my friends/fans/supporters who helped me meet my fundraising goal to cover the cost of my trip to Toronto to attend the ceremony and festivities. I hope you enjoy the DVDs I sent you. 🙂
I arrived Thursday night for the PUBLIC PROVOCATIVE PORN screening, featuring ArtCore and Sola by Carlos Batts, Jaiya, clips of Drew DeVeaux, and a sneak peak at Cheryl Dunye's highly anticipated "MOMMY IS COMING", which I shot in Berlin last August. The screening was a nice display of the artists' works and the panel discussion hosted by Lorraine Hewitt was short and well-focused. Tristan Taormino gave the night's introduction with a rousing speech. One of my favorite of her one-liners: "Feminist Porn is a mouthful."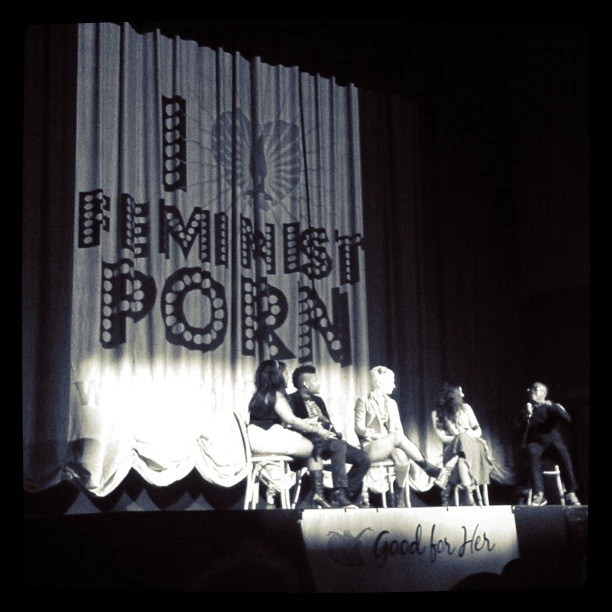 After the screening, I met two awesome fans who presented me with a crazy cool nude collage.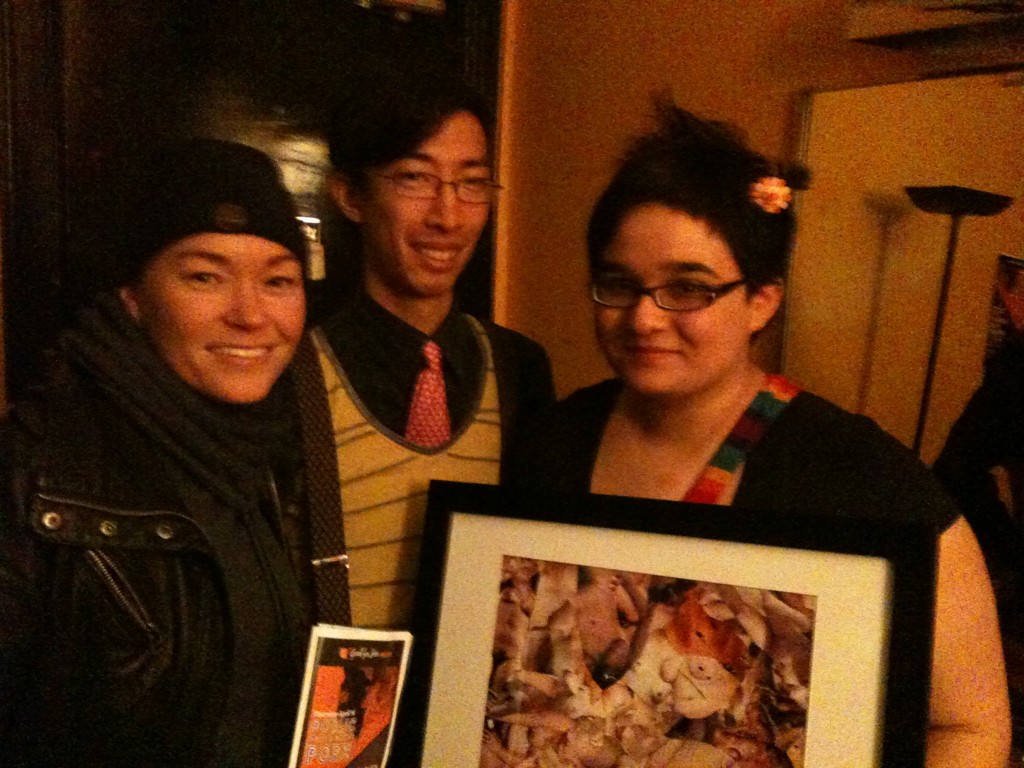 On Friday, I had a brunch-time interview and then met up with Maxwell Lander for a photoshoot at Loft 404. Here's a quick snapshot, more to come later. After a delicious dinner at Fressen with my Toronto roomies Bobbi Starr & Lux Alptraum, we were off to the Awards.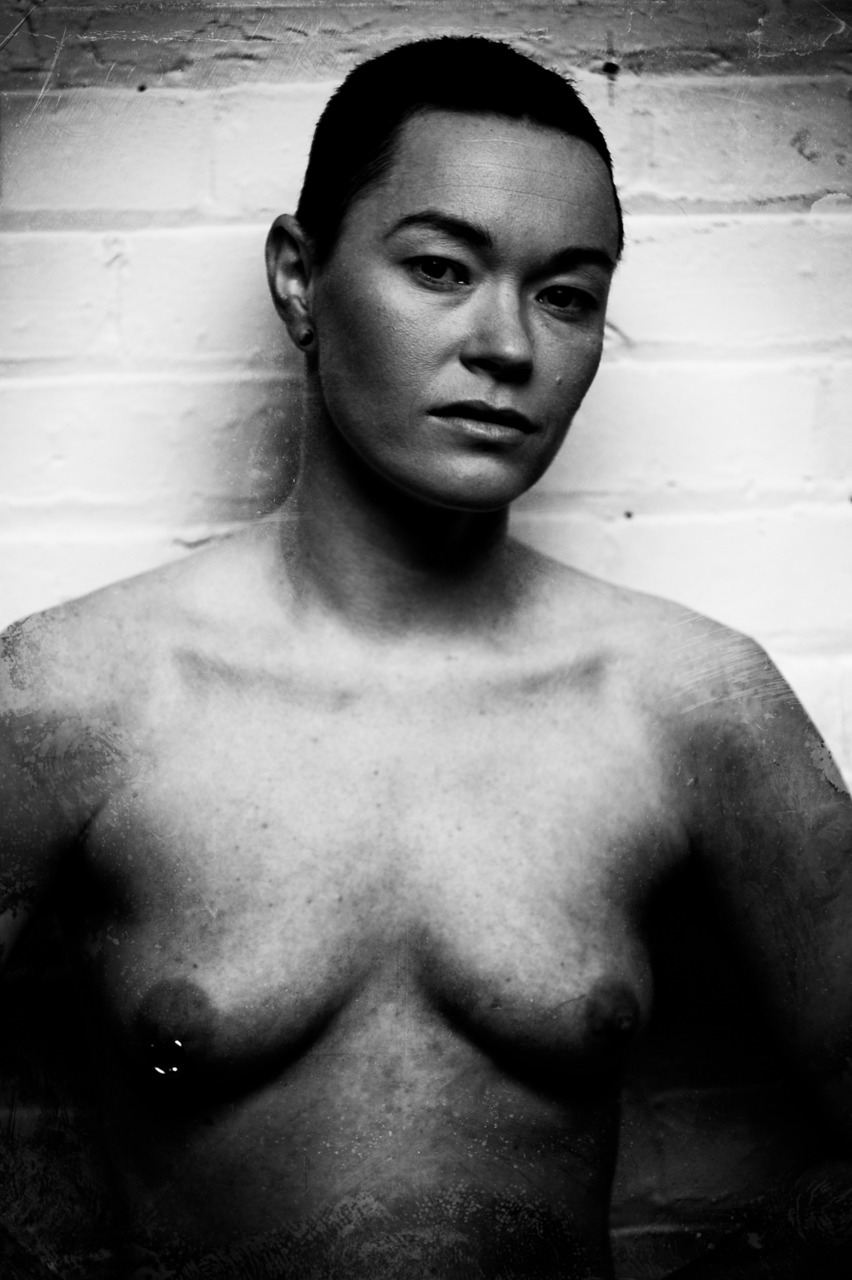 The ceremony was high-energy and packed full of women, queers, porn-lovers, and all kinds of happy, brilliant, bubbly folks. There were a lot of nominations this year, and I was particularly excited to see more Los Angeles-based porn folks nominated and in attendance. I was also happy to see two that I've participated in, QueerPorn.TV and Kelly Shibari's PaddedKINK.com, and Shine Louise Houston's new masculine-sexuality site HeavenlySpire.com awarded. Speaking of masculinity, this year Good For Her showed a clip of "Masculine Eye Candy for the Feminist Smut Lover" which highlighted clips of Mickey Mod, Danny Wylde, and Billy Castro. (I would have loved to have seen Keni Styles added to this list!) I wish they all could have been there to soak it in. I also missed my SF Porn Posse who were not able to attend this year: Ken Rowe (Trannywood), Madison Young, Dylan Ryan, Syd Blakovich, and Courtney Trouble. In their absence, Shine, Drew, April Flores & Carlos, Tina Horn and myself represented, along with HotMoviesForHer's JD Bauchery. 🙂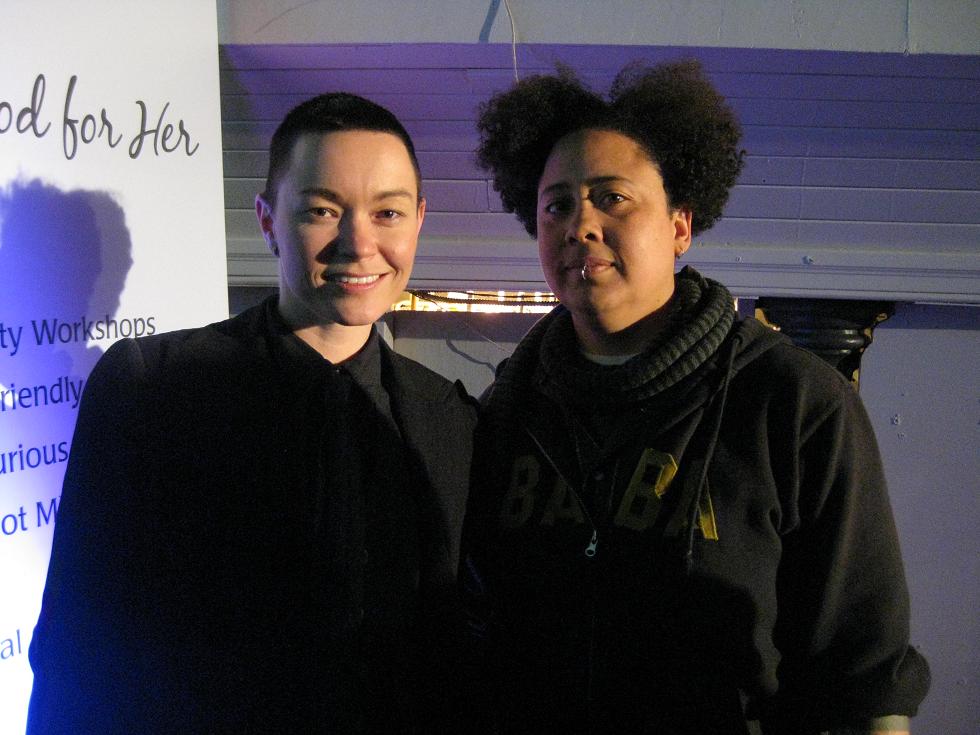 I performed in twelve nominations this year (joked about going for the "slut award" with co-host Ryan), and 4 projects were awarded: TAXI, Billy Castro Does the Mission, QueerPorn.tv and PaddedKINK.com. In the times between the handing of awards, I had the pleasure to make acquaintances with Lee Roy Myers and Honey, and I also got to meet the two cute faces behind fuckyeahjizlee.tumblr.com!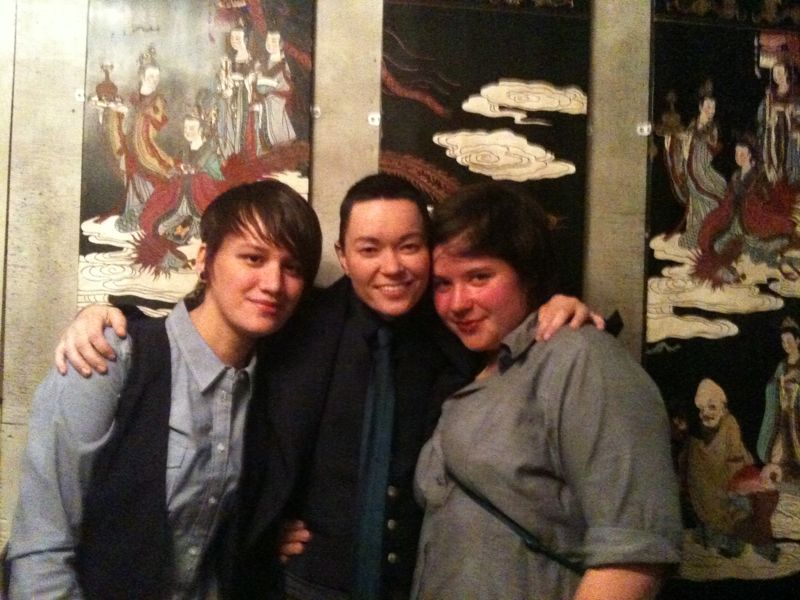 My Toronto weekend came to an end on Saturday night at the play party SWITCH presented by ASLAN Leather. I shot a scene that was livestreamed for SSJ Productions, a new company by Sophia St. James. My co-stars were Mr. Gray and the foxy Sophia herself. SWITCH was located at a beautiful club that had a large heated outdoor swimming pool. I spent the remainder of the night relaxing and chatting with Tobi Hill-Meyer, Mommy Fiercest, Strap-on Jo, Drew, Nic Switch, and many others.
While everyone is a winner in my book, here are the Good For Her Feminist Porn Award Winners of 2011
Best Bi Movie
Sex Experiments
Anna Span
Smutty Schoolteacher Award for Sex Education
Oral Sex For Couples Volumes 1-3
Jaiya and Lawrence Lanoff
Hottest Kink Movie
Tristan Taormino's Rough Sex 2
Tristan Taormino
Most Deliciously Diverse Cast
Tight Places: A Drop of Color
Nenna (Check out her Oakland Store Feelmore510)
Most Tantalizing Trans Film
Billy Castro Does The Mission
Courtney Trouble
Hottest Lesbian Vignette
Taxi Volume 1
Jincey Lumpkin & Maria Angel
Sexiest Straight Movie
An Open Invitation: A Real Swingers Party in San Francisco
Ilana Rothman
Hottest Lesbian Feature Film
Lost
Kathryn Annelle
Steamiest Romantic Movie
A Little Part of Me
James Avalon
Golden Beaver Award for Canadian Content
Maybe He's Gifted
N. Maxwell Lander and Beau Charlie
Heartthrob of the Year
Drew Deveaux
Movie of the Year
Life Love Lust
Erika Lust
Honoured Websites
PaddedKINK.com
Kelly Shibari
ArtOfBlowJob.com
Camille Crimson
QueerPorn.TV
Coutrney Trouble and Tina Horn
HeavenlySpire.com
Shine Louise Houston
Honourable Mentions
Twisted Getaway
Sophia St. James
Art School Dykes
Lily Cade
Genderfellator
Tobi Hill-Meyer
My Own Master
Kimberly Kane
Related Articles & Posts (Currently being updated!)
Xtra – "Feminist Porn Awards Does Dudes" (salvaged here)
Drew DeVeaux's Interview in Toronto's Eyeweekly (salvaged here)
Whack Magazine – "The Best in Cooze Coverage from the Feminist Porn Awards" (sadly no longer posted)
Now Toronto – Brief Photo Gallery (no longer posted)
SexLife Canada – "Hooking Up with the Feminist Porn Awards" (no longer posted)
SexLife Canada – "The Feminist Porn Awards 2011 Review" Features a mention of my scene at SWITCH (no longer posted)
JD's HotMovies Blog – sadly no longer posted.
If you're like me and are curious about watching the past and present winners — and nominees — watch PinkLabel.TV's Feminist Porn Winners List – Video On Demand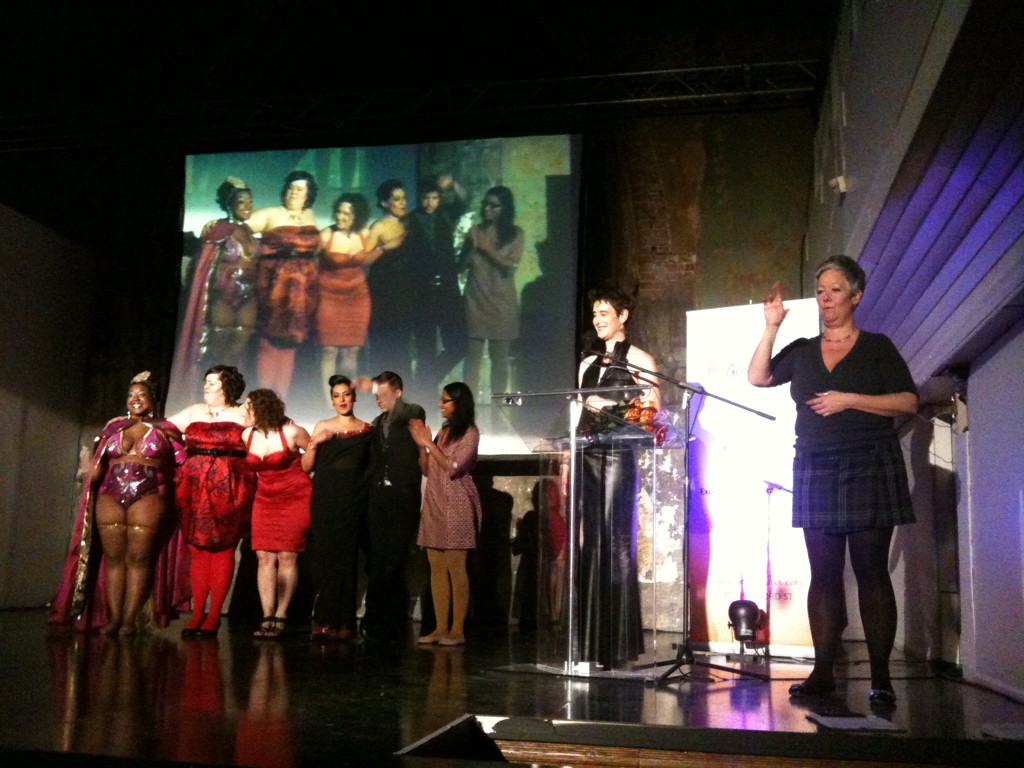 Thank you Good For Her!