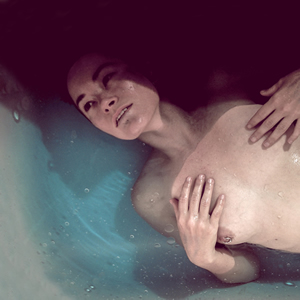 Karma Pervs Sinks for SWOP
My newest Karma Pervs fundraiser benefits SWOP, Sex Workers Outreach Project – Bay Area!
I've been looking forward to supporting the Sex Worker Outreach Project, and specifically the bay area chapter, for quite some time. SWOP's mission: "Sex Workers Outreach Project-USA is a national social justice network dedicated to the fundamental human rights of sex workers and their communities, focusing on ending violence and stigma through education and advocacy." The San Francisco Bay Area chapter hosts frequent meetings and helps give vibrancy to the active sex worker community here in SF and neighboring cities.
The photo set to accompany this Karma Pervs update is gorgeous and serene. It's a little dark. Photographer Rae Threat and I played with murky underwater submersion, filling the tub with vegetable oil and maple syrup, spattering with food colors and posturing for a visual that is almost gory. I've taken quite a few photographs in bathtubs; they're a space of rejuvenation for me. (They're also easy to clean and convenient as almost every photographer's got access to one.) Here's one of the images: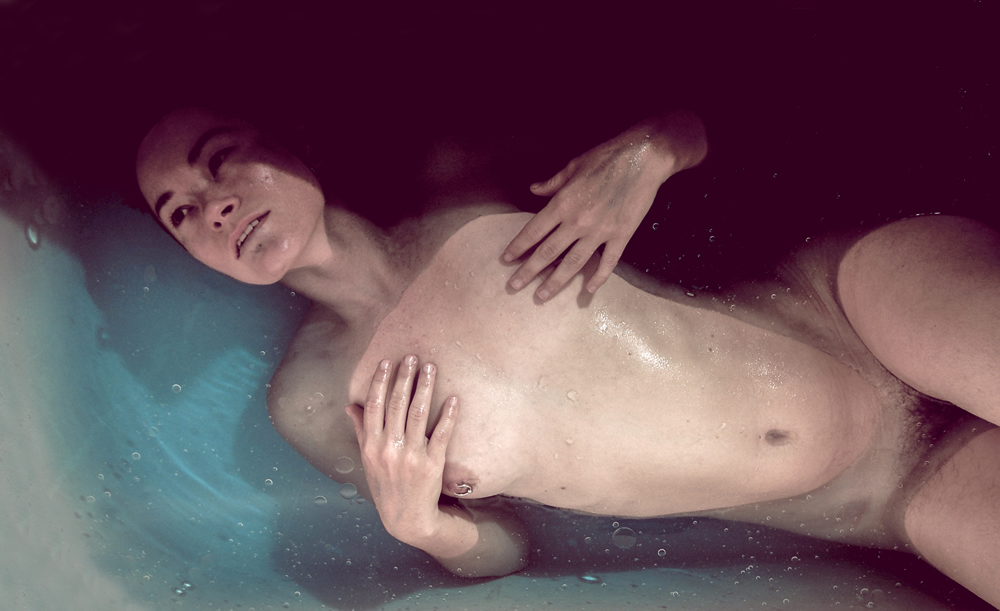 Karma Pervs to donate, support sex workers in multiple ways, and enjoy a surreal look at watery solitude.
While it's always a good time to support sex workers, this update is timely as it relates to the upcoming election in California. As you may have heard, Prop 35 is on the ballot. While its full name, "Californian's Against Sexual Exploitation" is something I support, in actuality it behaves like many other anti-trafficking campaigns, where the details behind it give many cause for concern. Sex workers' rights advocates are weary of Proposition 35 because it expands the definition of "trafficking" to also include "pimping" and "pandering" (meaning that anyone supported by earnings, such as family members, children, and even roommates can potentially be subject to its increased fees, jail time, and sex offender registration).
In general, my own preference towards working to decrease exploitation in sex work includes legalization/decriminalization, creating labor protection and safety, rather than just making more aggressive laws. Harsher punishment can even make situations less safe by pushing people further underground where it is even harder to get help. If you want more information about Proposition 35, some resources include BallotPedia, and there's a slew of links from articles in favor of NO on Prop 35 at esplerp.org. If you have more links, please leave them in the comments.
I'd like to encourage you to support organizations that are run by/for sex workers or which work to increase safer laws and healthy environments. Thank you for helping me raise money and spread the word about Sex Worker Outreach Project, Bay Area!