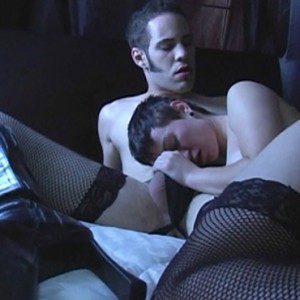 Justify My Jiz: Jiz Lee and Wolf Hudson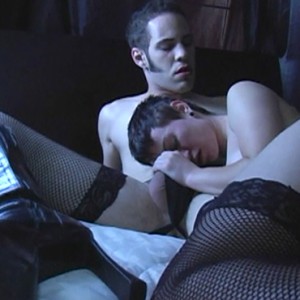 This scene was a collaboration between myself and BAD BOY Wolf Hudson, filmed by Aiden Starr. Both were tested and chose to use condoms on cocks and toys.
Inspired by Madonna's Justify My Love, this video captures the performer's unconventional sexualities and gender-bending persuasions in a perverse tango that fluidly shifts from soft love to rough, kinky sex just as easily as the performers switch up turns giving and receiving. Natural lighting, short hair, tight bare torsos, fishnet stockings and high-heels blend with unconventional sexual acts including cocksucking, rimming, pegging, safer sex, mutual masturbation, nipple-play, "reverse cowboy," and a rare view of masculine pleasure that couples well with genderqueer sensuality. The icing on the cake ends with Jiz squirting and Wolf coming — on his own chest — in a simultaneous cumshot finale.
Support by Watching:
WATCH TRAILER and Stream on PinkLabel.tv