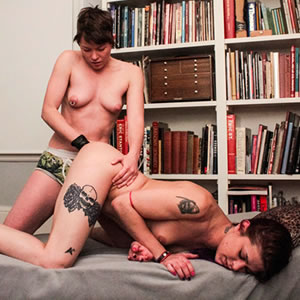 Doing It Again: Jiz Lee and Kimberly Gray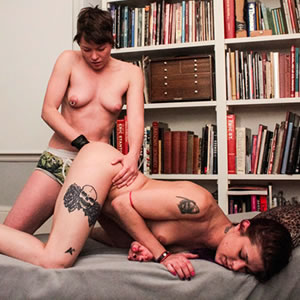 Jiz Lee Kimberly Gray Trans Woman Porn
I had the pleasure of performing in Tobi Hill-Meyer's Doing It Again with Kimberly Gray, who I met on the set of CrashPad. Our scene will be part of the 3rd volume of her series, focusing on trans women and genderqueers.
Doing it Again Volume 3: Passionate Sweetness
A detailed exploration of trans women's relationship and hookup dynamics, this film series weaves together explicit scenes and interview footage from a diverse range trans women and their partners to paint a holistic portrait about trans women's sexuality. Volume 3: Passionate Sweetness focuses on non-binary experience: genderqueer trans women and trans women with genderqueer partners. This film showcases tender connections where gender expectations fall away.