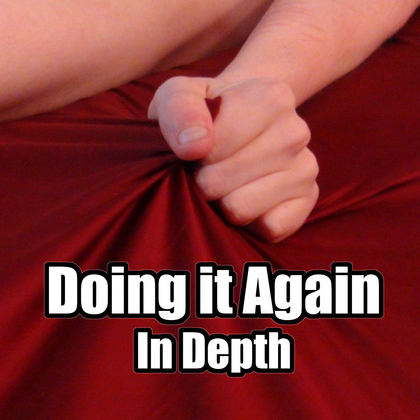 Doing It Again: Support Tobi Hill-Meyer's New Trans Woman Porn Project
Mahatma Gandhi once said, "Be the change you want to see in the world."
Though he may have not been thinking about pornography when he said it, the message most definitely applies to sexual expression and visibility. It's been my motto, in porn and otherwise — it's a matter of being pro-active and creating positive experiences for a happy and healthy life. While being critical of something is valid and important, when we take an active part in helping to make change we can alter the path for ourselves and others. Sometimes we have to do it ourselves.
(And if we can't do it ourselves, we can support those who can!)
I want to share one of the Kickstarter projects I'm supporting, an erotic documentary by my friend Tobi Hill-Meyer that weaves together explicit scenes and interview footage from trans women and their partners. Tobi did it the first time with "Doing it Ourselves: Trans Women Porn Project", and now she's Doing it Again (kickstarter).
Tobi's kickstarter has not only met it's initial goal, but it is now only moments away from reaching a new level of funding goals — and this part applies to genderqueer and non-binary people so you know I'm particularly excited!
Find out more about the project on Kickstarter and check out the Casting Call if you're interesting in doing it, literally.
Please consider funding and sharing it with others, today!
UPDATE: CONGRATS TOBI ON MAKING A $15,000 GOAL — AND THANK YOU TO ALL WHO PITCHED IN!