December Karma Pervs: Communities United Against Violence (CUAV)
What is Karma Pervs? In a nutshell: It's a porn fundraiser. I choose a charity each month – members see sexy photos for a good cause! I post a unique photo set of pictures related to the cause and at the end of the month 100% is donated to the organization. Sign up to support, see pictures, and also enter to win great prizes!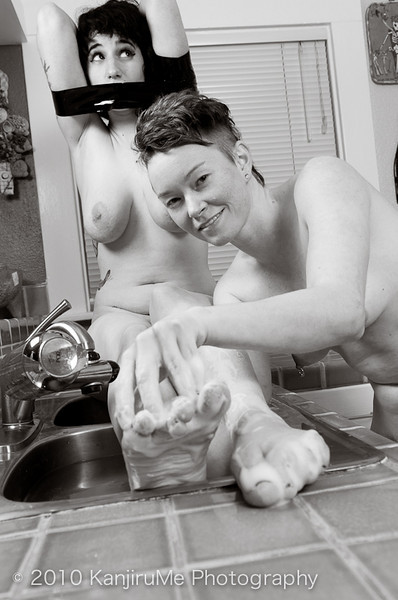 I'm a bit late to posting this month's Karma Pervs fundraiser. December tends to be a very very busy month! However this set is worth it. For one, it's a triple set — three times the normal photoset update! Secondly, my friend JT was the photographer and my co-model was none-other than Arabelle Raphael. Thirdly, the organization is CUAV, Communities United Against Violence!
From their website, CUAV.org:
Founded in 1979, Community United Against Violence (CUAV) works to build the power of LGBTQQ (lesbian, gay, bisexual, transgender, queer, and questioning) communities to transform violence and oppression. We support the healing and leadership of those impacted by abuse and mobilize our broader communities to replace cycles of trauma with cycles of safety and liberation. As part of the larger social justice movement, CUAV works to create truly safe communities where everyone can thrive.
– CUAV (Communities United Against Violence)
A few years ago, I found a postcard in a bar that really helped me at a time of confusion and insecurity. I wrote a blog post to share what was on the card: A Postcard on Healthy Communication from CUAV. I found it validating and it helped me grow as a lover of myself and others.
My photographer friend JT (whose image of me appears in the New York Sex Bloggers Calendar as a benefit for the Woodhull Freedom Fund) mentioned shooting in black and white, I thought to invite my friend Arabelle Raphael. She's a beautiful model who is also part of the kink/BDSM and queer community, not to mention a banging hot pornstar. (We're both in Joanna Angel's Doppelganger, and she and I became fist friends at my birthday orgy on CrashPadSeries.com.)
JT, Arabelle and I did our shoot at a lovely Oakland home (thanks Amy and S!), playing lightly with ideas of domesticity and softcore BDSM powerplay – including bondage tape and soapy feet in Set 3… (Look for Arabelle's tickle-face.) I really like how subtle these expressions are, and had a nice time playing with her for the photos.
Sign up and help me raise money for Communities United Against Violence (CUAV).