CLEVER: Bootleg, at Intersection for the Arts
On December 5th, I'll be participating in CLEVER, a think tank event produced by filmmaker and California College of the Arts professor Cheryl Dunye, and held at Intersection for the Arts in San Francisco.
The think tank question at hand is: "Bootleg: Can Porn be Copyrighted?" Joining me in the discussion will be artist Annie Sprinkle, entertainment attorney Alex Austin, and producer Shine Louise Houston.
Porn Copyright is a topic that pops up in the courts from time to time, from the Mitchell Brothers' "Behind the Green Door" to Hard Drive's "Amateur Allure Jen." Issues of morality and obscenity arise in definitions of pornography and it's merits (such as porn's relation to the Copyright Act's phrase "to promote the Progress of Science and useful Arts"). I'm fascinated by use of copyright laws to protect individuals involved in leaked pornographic materials; for me this sets the distinction of "privacy vs. piracy," where 2257 and model forms should reign supreme. Additionally, the intentional evasion of payment has personal implications for myself as a performer; in fact, the only time I've felt exploited is when an audience pirates my work, violating membership Terms of Service and illegally distributing content void of performers' consent. Or is this what's supposed to happen, in these changing times of internet consumption and consumer created content… Who moved my sleaze?
I have so many questions and ideas. Please come join the discussion! In the meantime, some resources:
Here's the official announcement: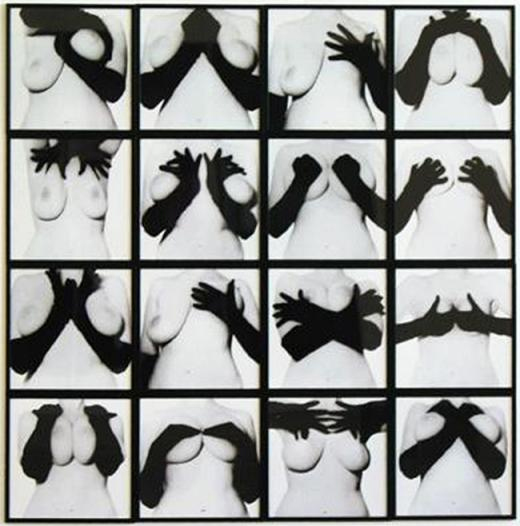 The Bosom Ballet by Annie Sprinkle
CLEVER is a new queer think tank started by media artist Cheryl Dunye that is engaged in media based activities committed to social transformation. CLEVER is a site where academic debate meets up with political activism and artistic/cultural practices, and where different forms of knowledge production and articulation form productive coalitions. Invited panelists including Dr. Annie Sprinkle (Ecosexual Sexecologist, artist and activist), Jiz Lee (queer porn performer, artist, activist), Shine Louise Houston (Pink & White Productions, CrashPadSeries.com) and Alex Austin (Founder and Owner of Austin Law Group) will explore image ownership and marketplace regulation in a discussion of whether or not porn can be covered by copyright.
Date: Wednesday December 5, 2012
Time: 7-9pm
Location: 925 Mission St. #109, San Francisco, CA 94103
Price: $5-$15/sliding scale
RSVP: bootleg-clever.eventbrite.com
Alex Austin
is the owner and founder of the Austin Law Group. Alex's practice is focused on the arts and media communities with a specialization in adult entertainment. Alex is on the referral panels of California Lawyers for the Arts, Kink Aware Professionals and Bay Area Lawyers for Individual Freedom.
austinlawgroup.com
Cheryl Dunye has received numerous national and international honors for her work in the media arts. Dunye wrote, directed and starred in the first African American lesbian feature film, THE WATERMELON WOMAN. She is the founder of CLEVER: a new Bay Area queer think tank engaged in media based activities committed to social transformation. She is also an associate professor at California College of the arts.
Jiz Lee is a genderqueer porn performer and advocate of ethical erotic works… from all angles. With a background in arts management, Jiz also runs the philanthropic porn project Karma Pervs, and blogs about sex, love, and art at JizLee.com.
Shine Louise Houston is the founder of Pink & White Productions which produces adult queer entertainment and the creator of PinkLabel, the online digital distribution channel for emerging and independent adult filmmakers.
Annie Sprinkle is a multi media artist who has toured her own theater pieces since 1989, performing at many wonderful theaters, museums and galleries in 21 countries. One of the pivotal players in the 80's "sex positive feminist movement," her film, The Sluts & Goddesses Video Workshop Or How to Be A Sex Goddess in 101 Easy Steps, is a women's sex film classic. Over the past 40 years, she's been involved in many documentary feature films (History Channel, Lifetime), TV shows (such as four HBO Real Sexsegments), appeared in half a dozen B movies, and 100+ x-rated features in the 70's and 80's. Currently she is co-director (with her partner Elizabeth Stephens) of a new non-profit org, Fecund Arts. Anniesprinkle.org, sexecology.org