This Saturday and Sunday I will be appearing at CINEKINK 2011 NYC!
(I know, I was just in New York last weekend where I appeared as Spider Jerusalem at Dr. Sketchy's… and guess what? I'm returning on March 22nd for Tristan Taormino's release party for her new film Rough Sex 3: Adrianna Nicole's Dangerous Mind!)
Until then, catch me on Saturday March 5th at 3:15PM for "PORN AGAIN", a panel discussion moderated by Susan Forbes on ethical porn-making featuring myself, Tristan Taormino, and Jincey Lumpkin Esq. It should be very interesting! Over the last few years, I have developed some pretty clear ideas around ethical production in pornography. I believe such ethics are an ideal we can strive for in the portrayal of sex through both descriptive and applied means. Readers of my blog know that I am very careful not to publicly criticize and it's true that I aim to communicate any concerns directly and privately. While transparency is something I've been working on throughout my life, having polyamorous relationships really broadened my ability to talk openly to lovers. And recently, I've found that working beyond the Bay Area is teaching me a lot about how to express myself in ways I continue to strive towards.
After the panel — at 5:30PM — the adult cinema showcase "BRING IT!" will  feature Billy Castro Does the Mission, which I appear in with Billy Castro. I'm a fan of this very gritty, very fun film because my scene with Billy was high energy and lots of fun. Billy fucks, HARD, and is a performer who has a lot of great things coming. Definitely keep your eye on him! Also part of the evening includes my friends Carlos Batts' Artcore, and Tristan Taormino's Rough Sex 2 and Kimberly Kane's My Own Master (which has the make out scene between Wolf Hudson and Danny Wylde which everyone creams about). By the way, if you're interested in the Ethic Porn Panel, check out Danny's blog for his interviews of people in the industry. It is a gold mine for people interested in feminism and ethics in the Los Angeles porn industry in particular.  The showcase also features Maria Beatty, who I haven't had the pleasure of meeting. I don't think she will be there, however the event will screen an excerpt of her new film, The Return of Post-Apocalyptic Cowgirls, which is the sequel to Post-Apocalyptic Cowgirls. I'll be there with friends Drew DeVeaux and the DIVINE Sinnamon Love. I'm excited to see all the excerpts of these films and others.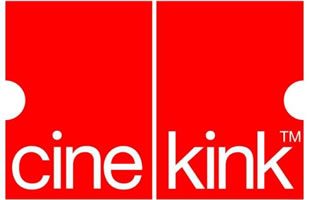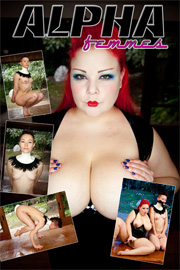 The next day, Sunday March 6th, is really the place to be if you want to chat! Sunday will be the (free to attend) Awards Ceremony at 6PM at Gallery Bar – 120 Orchard Street (bet. Delancey & Rivington) which is 21 and over. Then AFTERGLOW at 9PM at a location that hasn't been announced yet, also 21+ and a hefty ticket price so check the website. A few films will be screened in their entirety including my friends at Trannywood's Trannywood Gone Wild and AlphaFemmes which I appear in with my Doll April Flores.
So come  out and celebrate with me because I leave early the next morning!
UPDATE!
That was a whirlwind of good times, good films, good friends, and good food! (Tristan took us to The Chocolate Room, a noted highlight of the trip.) The panel was engaging and the filmmaker brunch gave me a chance to chat with King is a Fink and Mike. Here are some photos from the trip, some by Viviane!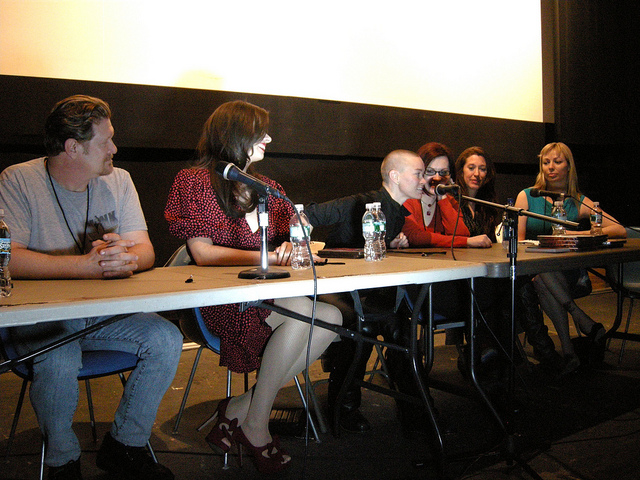 The PORN AGAIN panel on ethical pornography, where we discussed "what is ethical porn" — and as Sinnamon Love (not pictured; she arrived moments after this image was taken) noted, "what isn't ethical porn". Topics included the mandated condoms debacle, consent, my values of risk-based assessment in sexual health for performers, descriptive and applied ethics performed by porn companies and producers, and much more.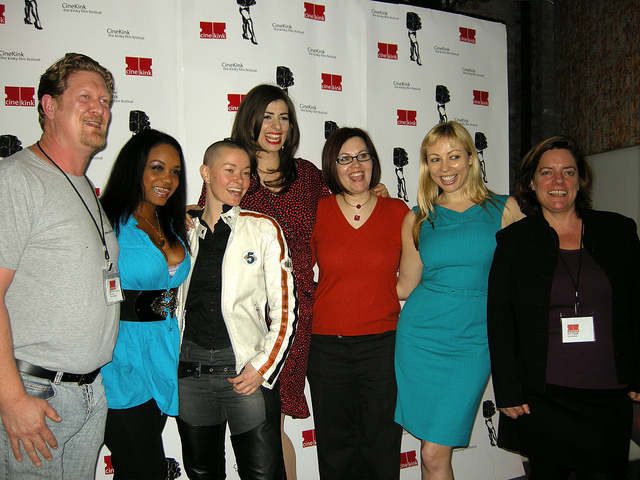 A photo after the panel with Mike Skiff, Sinnamon Love, myself, Jincey Lumpkin Esq., Tristan Taormino, Adrianna Nicole, and CINEKINK director Lisa Vandever.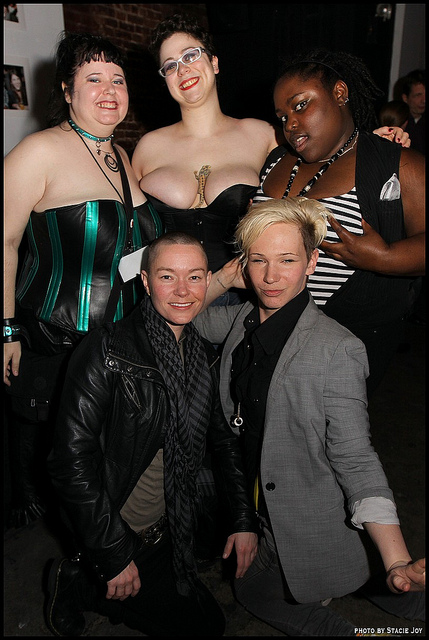 The awards ceremony, a photo with Dee from Njoy, Strap-on Jo, Sara Vibes, me, and Drew DeVeaux. Photo by Stacie Joy.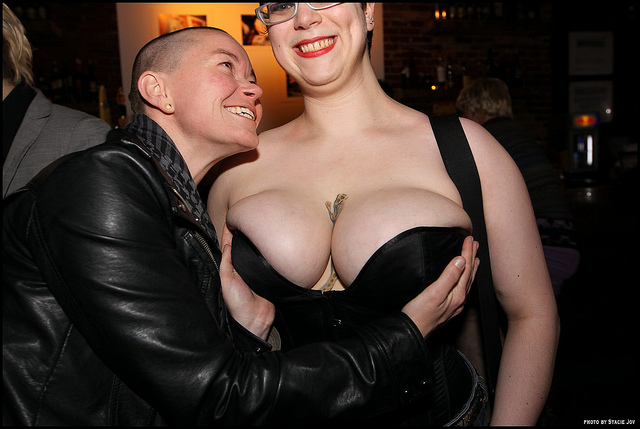 And Stacie captured one of the night's biggest celebrations. Or, should I say two? 😉