2012 AVN Award Nominations
The 2012 AVN Award Nominations have been announced, but this year I'm not attending the event. I've been traveling so much in the recent months that I haven't had a moment to go back home and visit my family. So I'm taking the opportunity to go back to Maui, and do all the things I've been getting homesick about. I know that I'll miss all the fun parties and celebrating with some of my industry and queer friends who will be networking in Las Vegas. Being able to meet people was the reason I've gone to the shows, and so far it's brought me a lot of opportunities.
Nominations I'm a part of include:
Best All-Girl Group Scene
Taxi 2, Juicy Pink Box/Girlfriends; Madison Young, Jiz Lee & Nic Switch
Best All-Girl Release
Cherry 2, Jewelbox/Digital Playground
Taxi 2, Juicy Pink Box/Girlfriends Films
Best Girl/Girl Sex Scene
Cherry 2, Jewelbox/Digital Playground; Jiz Lee & Andy San Dimas
Best Educational Release
Gush: The Official Guide to the G-Spot & Female Ejaculation, Good Releasing
Tristan Taormino's Expert Guide to Female Orgasms, Vivid Ed
Best Vignette Release
Rough Sex 3: Adrianna's Dangerous Mind, Vivid Entertainment Group
Best Alternative Website
QueerPorn.TV, Trouble Films Network
JuicyPinkBox.com, Jincey Lumpkin
Specialty Release – Other Genre
Crash Pad Series Volume 6: Wide Open, Pink & White/Good Releasing
Best New Line
Jewelbox Films, Digital Playground
Juicy Pink Box, Girlfriends Films
Best New Series
Taxi, Girlfriends Films
By the way, you can buy these films and others directly from me — just email jiz@jizlee.com. 🙂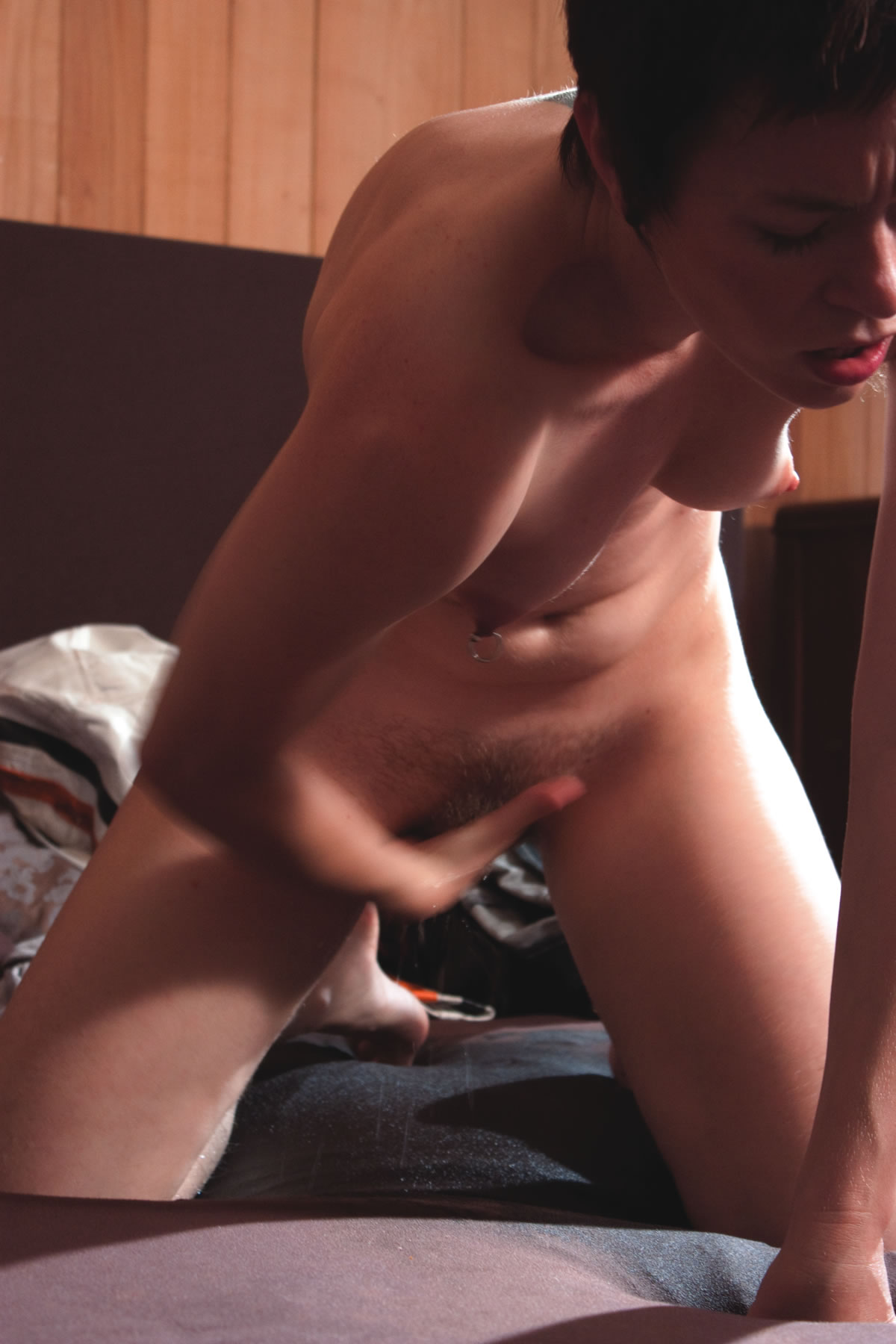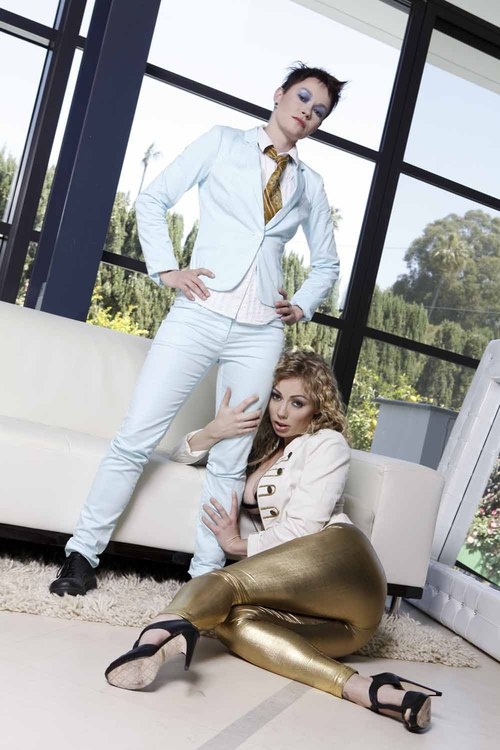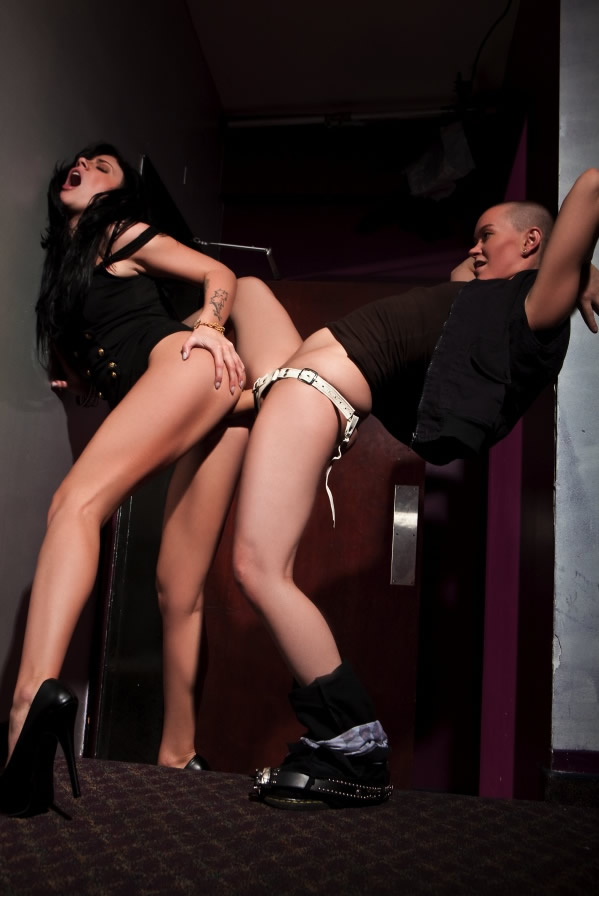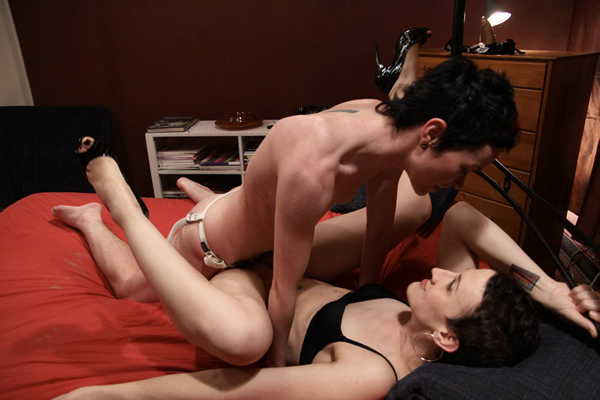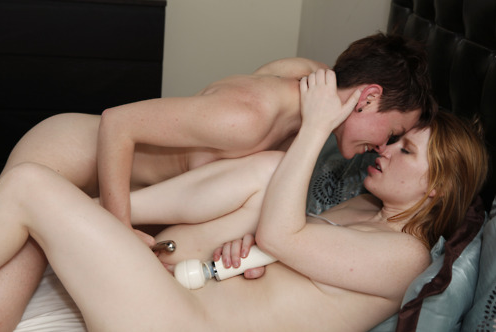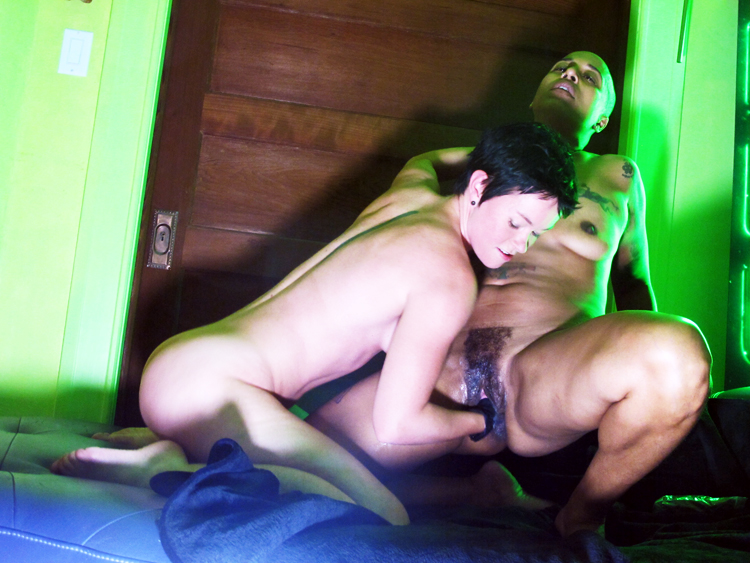 That's a whole lotta porn!
Award shows in themselves are interesting to me because they offer a reflection of the industry. I remember learning that the Feminist Porn Awards chooses not to post categories, yet the films are given a title for their win. Such as "Movie of the Year" or "Most Tantalizing Trans Film". The AVN Awards seem to build categories that relate to the way the movies are marketed, which makes sense and also shows trends and changes in the industry. For example, this year there is a "Best Celebrity Sex Tape" category, and several Porn Parody categories. Also, we see "Best Female Performer of the Year", "Best Male Performer of the Year", "Best Transsexual Performer of the Year", and "Best MILF of the Year". Huh.
Queer pornography tends to fall under the Specialty Release – Other Genre, which this year includes Crash Pad Series Volume 6: Wide Open and Carlos Batt's Sola — which was an independent limited time release that my doll April Flores would mail wrapped in her colorful fishnet stockings.
My explorations into mainstream pornography have placed me in "Girl/Girl" categories, which as another performer explained is simply based on my female sex and "female/female" doesn't have the same ring to it. I suppose she's right, still, the categories will continue to fascinate me. I wonder if there will ever be a queer porn category, as many websites are doing to create a new space for porn that has a blend of sexual identities and gender expressions, or if queer content will continue to exist in "Other Genre" or "Alternative" sections, or, if that's even a categorization that will also be problematic. (Who's to say what's queer?) So far the awards are boxed as Girl/Girl, B/B/G and G/G/B, various straight sex acts, transsexual (usually just Trans Women), and Other/Alternative. For cisgender gay men, there's the GayVN Awards, which have been inclusive so much as to nominate films featuring transmen, such as Trannywood's movies. So it's a pleasant surprise to see Buck Angel's SEXING THE TRANSMAN XXX nominated for not only "Best Transsexual Release" but also "Best Sex Education Release" for the AVN Awards.
Though it was shot about 2 and a half years ago, I'm really interested to see TAXI and Juicy Pink Box nominated now that they've partnered with Girlfriends Films to distribute DVDs from the web content. I had the pleasure of watching my scene with Dallas Fivestar while at the Berlin Porn Film Festival, and it really conveyed the chemistry between Dallas and I, who were lovers at the time it was shot. Juicy Pink Box and their DVDs through Girlfriends received a lot of nominations, including a Best Girl/Girl scene between Justine Joli and Syd Blakovich, and another nomination for Justine in the "Best Solo" category. I look forward to seeing what's next for Juicy Pink Box, as they've cast another genderqueer performer, Papi Coxxx, in an upcoming production, as well as Drew DeVeaux, another popular queer porn star and outspoken, boundary breaking, transwoman. Will Drew be the next nominated New Starlet? I hope so.
It was a beautiful and somewhat surreal experience to work with Digital Playground and Jewelbox Films, because Digital is such a mainstream company. The production quality of their films is outstanding and the script for Cherry is dark and complex. I was thrilled to be cast as an androgynous DJ "Carson", and felt so accepted on the set — shaved head and all! Cherry received a slew of nominations, from "Best Cinematography" and "Best Screenplay" to "Best Director" for Kay Brandt, and the star of the series, Judy Thompson, received a nomination for her Non-Sex Performance. Kay asked me who I'd like to work with, and I suggested Andy San Dimas, who I'd had a crush on, and still do. We had a quick and dirty scene that takes place in Cherry 2 — I loved that I could wear my realistic cock, and neither Andy nor myself took our tops off during the scene, something that you might expect from porn created with a straight male audience in mind. So it's really cool to see our scene nominated!
One of the first mainstream companies I had the pleasure of working with was Vivid, with multi-talented director and self-identified 3rd genderation queer, Tristan Taormino. My first shoot with her was Tristan Taormino's Expert Guide to Female Orgasms. She welcomed me on set and everyone was super respectful of my gender pronouns. The film has a diverse cast and I appreciate that it is focused on education around the female anatomy and sexual pleasure — so it's not specifically womens' orgasms, but anyone with female sexual anatomy. Tristan's other nominated film is Rough Sex 3: Adrianna's Dangerous Mind which I was lucky to be a part of. Tristan is nominated for "Best Director", and the film has a number of nominations including "Best Vignette Release" and I got to watch the filming of the Best Threeway scene with Adrianna, Keni Styles and Danny Wylde.
Other interesting things to me about the nominations are the slew of Crossover nominations, which includes Yasmin Lee who performed in Hangover 2. I haven't seen the film yet, but I'm interested in it specifically to see her performance. You can read an interview with her about the role on translabyrinth.com.
Also of note are what looks to be growing similarities of nominated titles between this list and those of the Feminist Porn Awards, which make me think that the mainstream industry is shifting its marketing a bit, to create films like A Little Part of Me, and to submit it to places like the FPA's, where it was awarded "Steamiest Romantic Movie" last April. For AVN, it's nominated for "Best Feature" and "Best Screenplay".
Just celebrating 1 year on the internet is QueerPorn.TV, which is nominated for "Best Alternative Website". With CrashPadSeries.com being nominated last year, it's great to see some familiar sites getting recognition. Congrats also goes to queer friends Bren Ryder (GoodDykePorn.com) and "Transsexual Performer of the Year" nominees Aly Sinclair and Juliette Stray. (One of Juliette's first scenes was with CrashPadSeries.com.) And also to Bobbi Starr (BobbiStarr.com) and Nina Hartley (Nina.com) for their website nominations, Belladonna and Joanna Angel, Julie Simone, Kimberly Kane and Dana DeArmond for tons of nominations, and Lee Roy Myers who has a nomination for his Katy Perry Parody, for an outrageous scene between Kimberly and "Elmer". It looks like a wacky flick. Here's the Youtube Trailer. Tickle me, Elmo! 😉
I hope everyone has a great time in Las Vegas. I'll catch a wave for ya — A Hui Ho(s!)
UPDATE:  Cherry 2 (Jewelbox/Digital Playground) won "Best All-Girl Release" — congrats to Kay Brandt and everyone on the production!