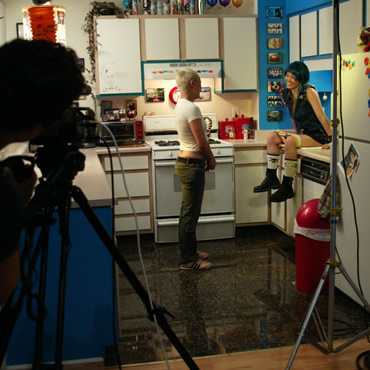 Superfreak: Jiz Lee and Syd Blakovich
This was the second film by Shine Louise Houston. (And it features a great non-sex cameo by her in drag as the ghost of Rick James.) It's a hilarious porn and I definitely had a lot of fun, shooting a sex scene in a kitchen with Syd Blakovich, who I was dating at the time. We soaked each other, and the kitchen, with the sink spray nozel. In Superfreak, I played with drag; wearing a blue wig and donning the name of Vasa (water, get it?) who is a bit of a brat until Syd is possessed by Rick James' ghost and things get… freaky.
The film was awarded best Dyke Sex Scene at the Feminist Porn Awards.
Stars: Jiz Lee, Syd Blakovich
Watch on PinkLabel.tv