I'm pretty impressed with an article that came out recently in Marie Claire INDIA (NOT the US version, but the global one) written by Mandy Van Deven who also rights for Bitch Magazine, Curve Magazine, and a number of queer women/feminist publications in the United States. While I wish I could have seen the article before it went to print to clear up my genderqueer identification — or things like Shawn's name (as she is now going by Syd Blakovich) — it's still very very cool to see this make print in such a big way. Women and queers taking power with media of our own stories and sexualities is essential. Between female pornographers in Europe – especially Erika Lust and Jennifer Lyon Bell, and in Canada (along with the Feminist Porn Awards), it's true that this is definitely a global interest.
You can see the articles here — bigger view by clicking on the image — or by scrolling through the files at this online YuDu Library.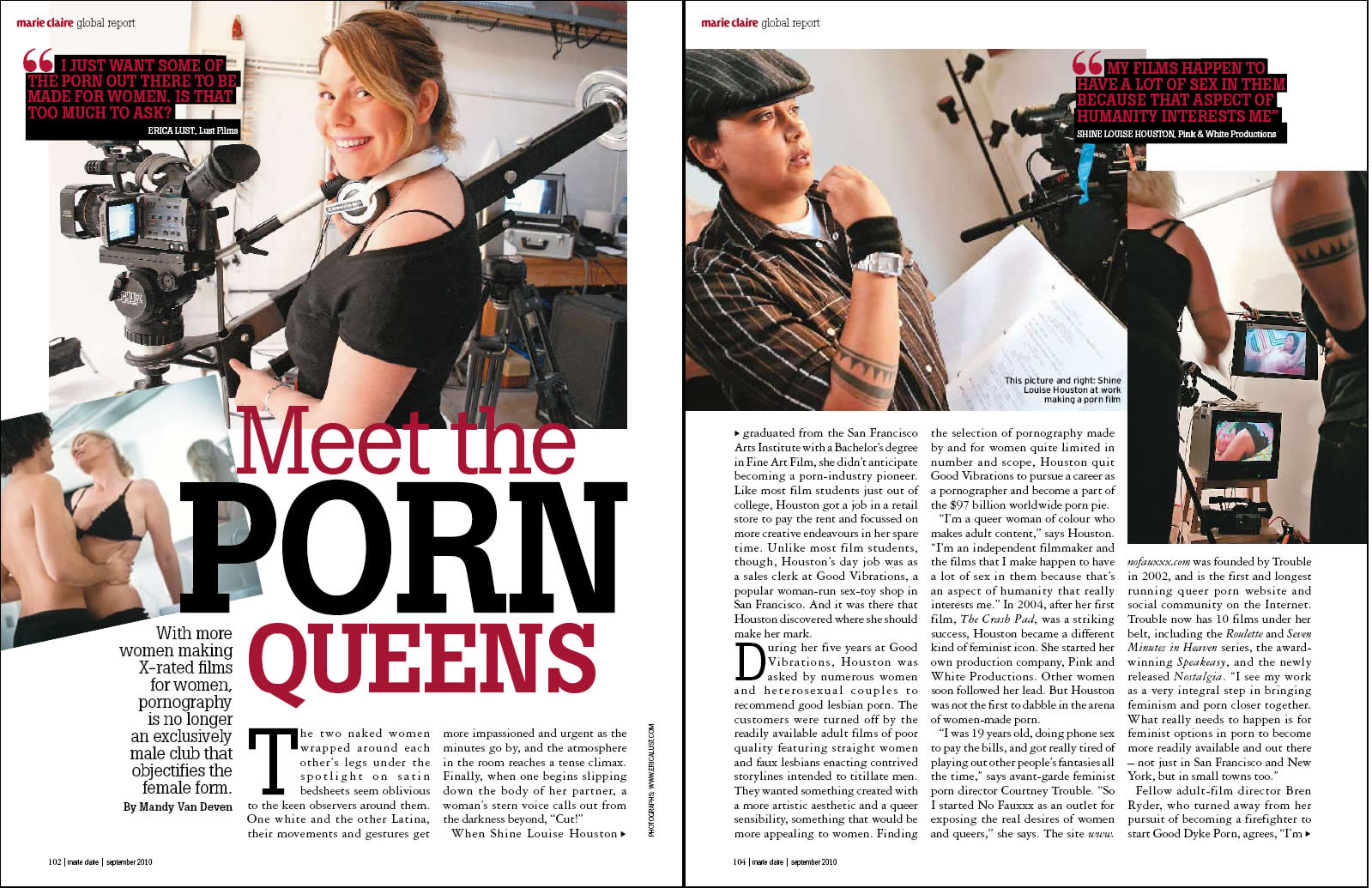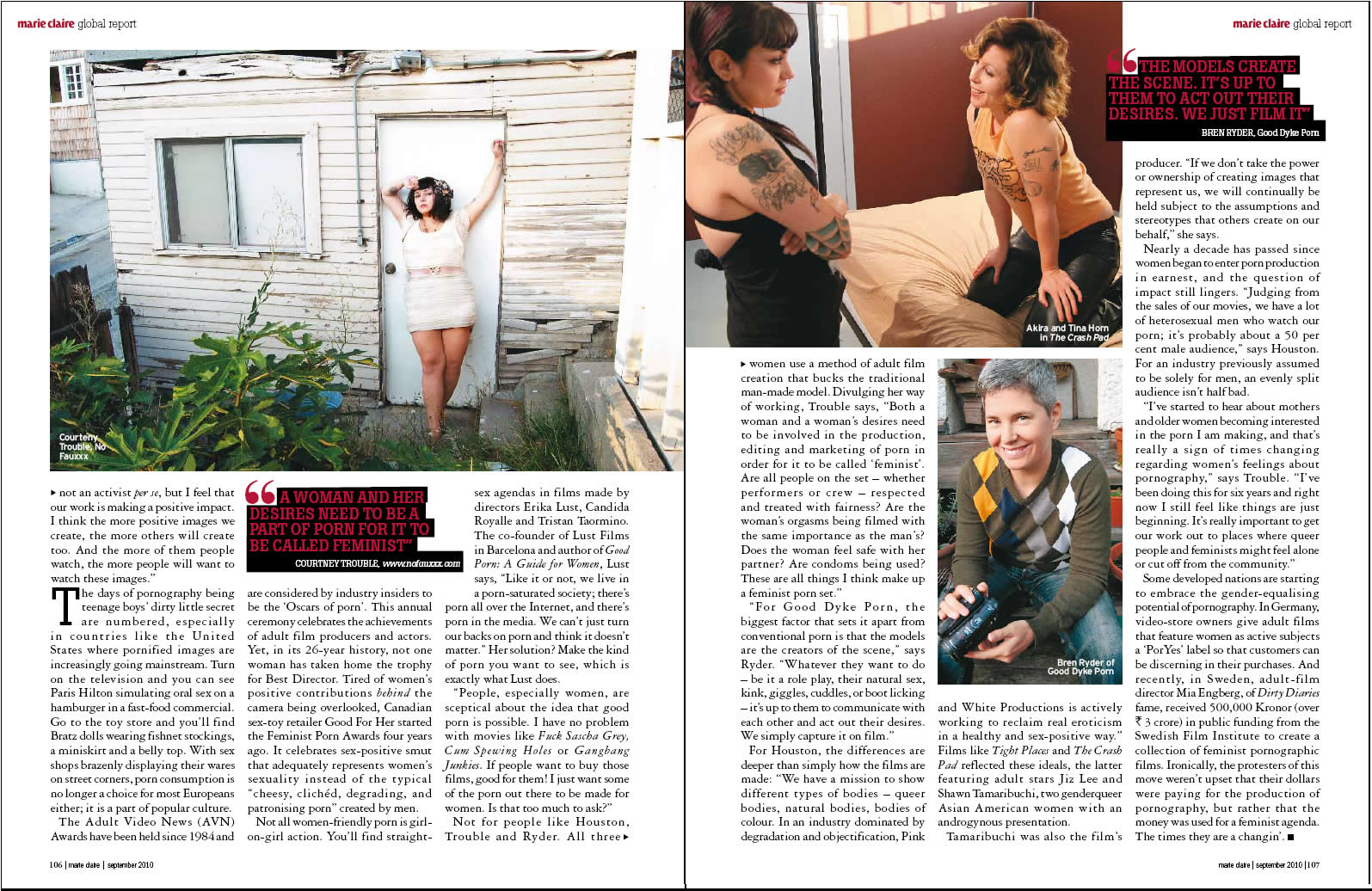 If you want to learn more about these female pornographers, check out some of the films by Erika Lust, Shine Louise Houston, and Courtney Trouble at GoodVibes.com or HotMoviesForHer.com.
They also run membership sites such as CrashPadSeries.com (Shine Louise Houston); No Fauxxx.com (Courtney Trouble); and GoodDykePorn (Bren Ryder).
Also a shout out to female pornographers not mentioned in the article, those in the past who set the first groundwork for others to follow, and also a nod to those I've worked with including Tristan Taormino, Belladonna, Joanna Angel Kathy & Shoosh of Triangle Films, MadisonYoung, and newbies like Tobi Hill-Meyer and Jincey Lumpkin and so so so many others!