Day Dreamin with LezUrban
After hearing about "Day Dreamin", a premiere film by lesbian/queer women of color porn company LezUrban, I asked director TUNE for a screener copy. And I have to say… HELL YESSS!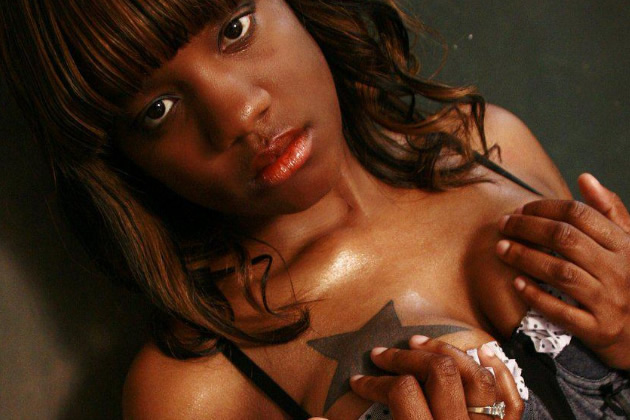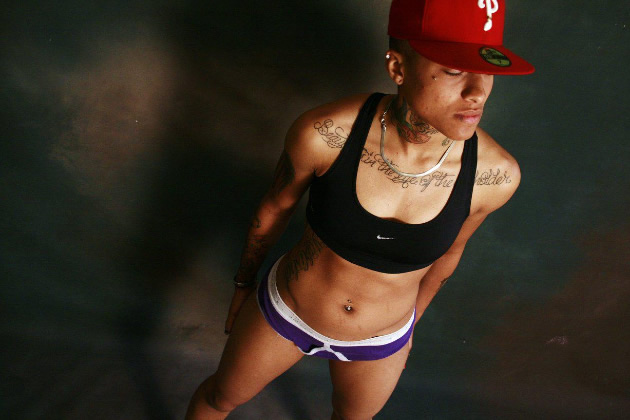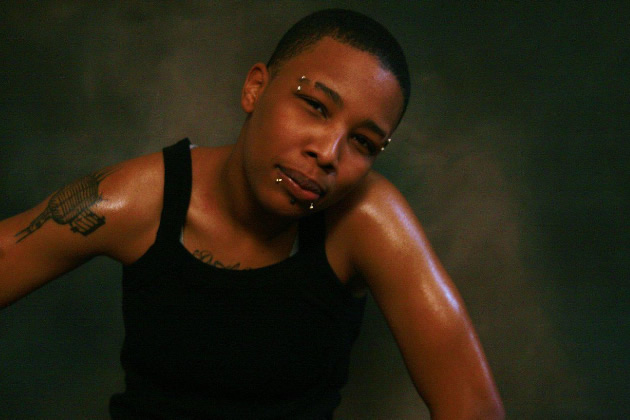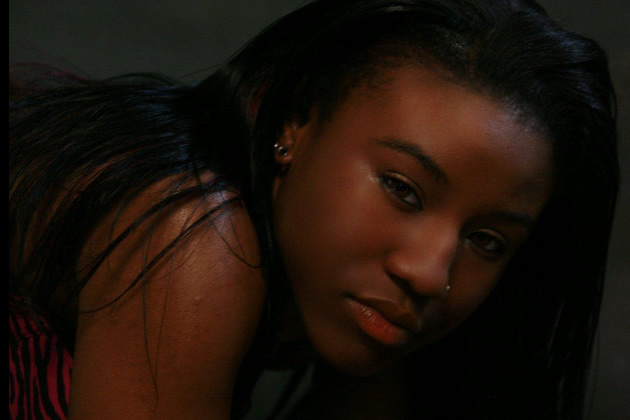 Day Dreamin Cast: Mekya, Beast, Echo, Dream. All images: LEZURBAN.COM

First, here is the company's mission statement and founder TUNE's vision for the company which really has to be reiterated:
LezUrban Mission Statement
"To accurately portray authentic lesbian sexual dynamics on film. Lezurban Productions is a lesbian owned and operated production company. Each film is created with the average lesbian woman of color in mind."
About LezUrban
Why settle for a product that doesn't represent you? Films should be made by the viewers that will appreciate them the most. Lezurban Productions approaches this concept perfectly. With Tune in the Director's seat, lesbian porn will never been seen in the same way.
Born and raised in Los Angeles, the now Sacramento resident has always focused on supplying the LGBTQ community with a service or product that would be designed with them in mind. "As a consumer I found myself in situations where I have settled for a product or service designed for the heterosexual masses, all the while longing for that same service executed with my specific needs as a lesbian in mind." Unable to find good lesbian porn that catered to women of color, and would excite both her and her partner, the brainchild Lezurban Productions was born in 2005. Establishing Lezurban Productions, Tune will be able to bring lesbian sexual fantasies to life. Focusing on actors of color that identify as LGBTQ will bring an authentic touch to the films. "Unfortunately despite all our efforts we have not come across a lesbian adult film that portrays accurate lesbian sexual dynamics. Personally I have never watched a film with a feminine woman and an AG; and judging by the reactions of my peers neither have they." While using her creative direction to fill this gap, Tune will be able to reach the spots other porn film companies have not.
It's imperative to understand your market and competition especially in the world of porn. What will and has set Lezurban Productions apart from other lesbian adult film companies is their commitment to feature women of color. "There are a few lesbian adult film companies that have reached mainstream success, and I applaud them for their efforts. However those companies mostly feature caucasian women in their films and we will feature diverse ethnic backgrounds for all women of color to appreciate."
As Lezurban Productions enters a very competitive market, ladies should know that they hold your best interest at heart. With a goal of five full length films in the next five years featuring women of all ethnic backgrounds, LEZURBAN Productions will surely bring new pleasure in adult lesbian porn the community has been waiting for.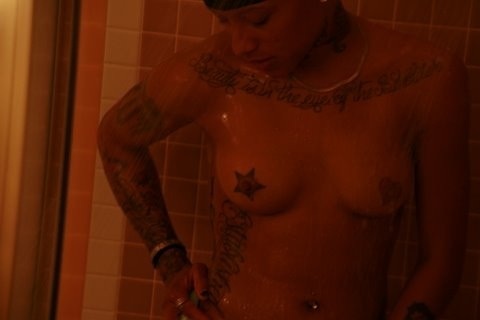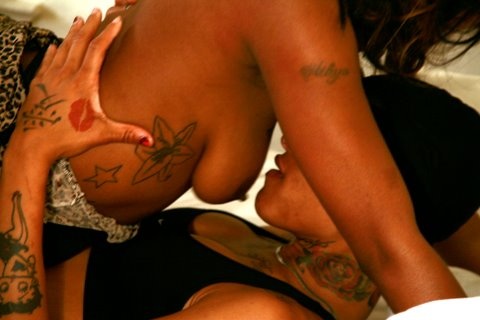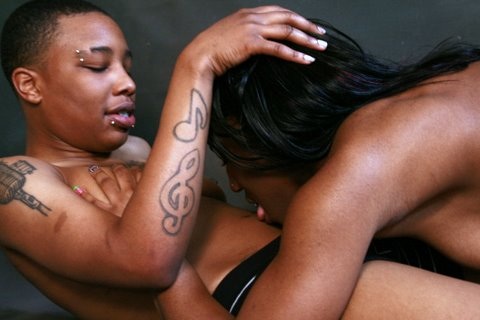 Day Dreamin Cast: Beast, Mekya & Beast, Echo & Dream. All images: LEZURBAN.COM
I have been witness to diversity of porn such as seen in Sugar High Glitter City by SIR Productions, and The Crash Pad by Shine Louise Houston/Pink & White Productions, and applaud directors and production companies who are truly inclusive in their work and portray all queer bodies as beautiful. Most recently it's been really exciting to see more queer and lesbian porn being made which focuses specifically on people of color. I'm really excited about my friends Trick (who you may recognize as Dusty Ryder in The Crash Pad) who is creating her own company Slanted Tendency, and Nenna (who had a smoking hot cameo as the Ref in CHAMPION) who just released her first DVD Tight Places: A Drop of Color and is working (and casting) her 2nd movie. In addition, with every episode of CrashPadSeries.com there is more and more representation of people from marginalized communities including AG, Stud, and Black femmes. While all this exists, it also inspires MORE. I firmly believe it is never a bad thing to have more porn. The more porn there is, the more views and desires are expressed, the more we see ourselves and others grow. More porn is always a beautiful thing.
I popped in the screener copy of Day Dreamin and throughly enjoyed what I saw. The production is right out of queer porn heaven. Or lesbian, as the case may be. I personally identify with "queer", particularly if there are fluid or trans-masculine genders expressed that I can resonate with, though Tune and ladies at LezUrban frame their work as specifically lesbian and it's important to have lesbian-made productions for our communities.
The particulars of verbiage aside, Day Dreamin is fucking hawt! There's plenty of juicy long camera shots that vary between full/medium and extreme close-ups. So close that I swear I could almost smell the performers. There are beautiful moments tracing the body from wet oral and fingers up a performer's curves, to her face in bliss. Everyone in the cast is drop-dead gorgeous and did an outstanding job which for most I believe was their first adult production.
Four scenes include Mekya & Beast, a short bathtub solo with Mekya, Echo & Dream, and a three-way with Mekya, Beast & Dream. There's lots of oral sex, fingering and strap-ons. I'll note that there was no blow-jobs on the cocks, and though I was secretly hoping Beast and Dream would meet up for a scene — because that's something I love to see — the two beautiful feminine women Mekya and Dream each held the scenes strongly as enthusiastic bottoms and they also carried the movie's plot as two friends reminiscing on past sexual escapades as they get ready to go out for the night. I particularly enjoyed the three-way and Mekya's exclamations of "Oh Daddy!"
Day Dreamin is a fantastic feature, including the moments when I had the feeling that its director Tune grew with the production. Though I'm not a videographer, I saw that some scenes started to incorporate more creative cut-aways in editing, and stronger camera angles. This is not a criticism, and in fact I appreciated seeing this because I think it's part of what makes it real. I've witnessed this in particular in the work of Shine Louise Houston and Courtney Trouble — their vision was shaped by each production and I'm sure each scene they filmed. It's what helps define our self-definitions of sex and erotica, and reflects its authenticity with film as a sexual language. I am very thrilled to have got a chance to see Day Dreamin and will be in communication with Tune to see what is next in store for LezUrban. In the meantime, check them out online and purchase Day Dreamin through LezUrban.com.
LezUrban is on Twitter @LEZURBAN_FILMZ; director TUNE @Bowtie_Tune. I thought Echo was on Twitter but at the time of this post I cannot find an account. Also it looks like there's a special promotion of 15% Off with PROMO CODE: PRIDE!