I just laughed so loud it hurt. Then I grinned from ear to ear and just HAD to share this.
Okay, so by now we've all seen LOLcatz. In particular, Ceiling Cat, who watches you masturbate: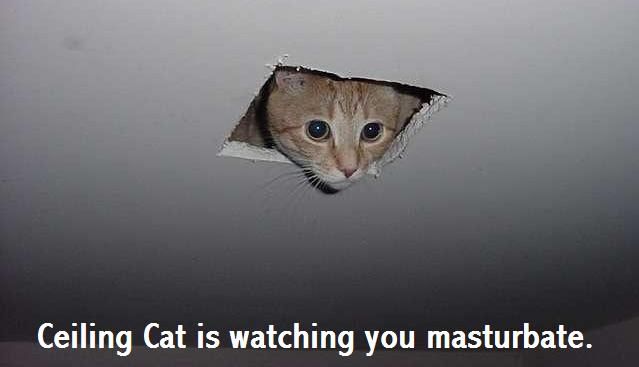 Gwen created some of her own LOLChampions using a few from Champion's gallery, or on Violet Blue's fantastic Champion post. LOLpr0n! Love it!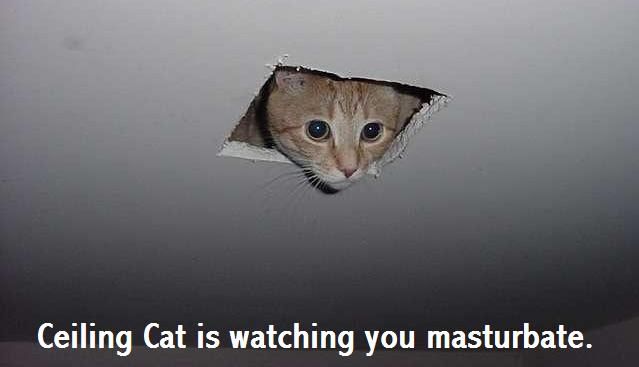 There's so much more over at Pop Shot. Go laugh… this is fantastic! LOL!