Happy New Years! Here's the image from my Holiday Cards this year, designed by the one and only Erika Moen!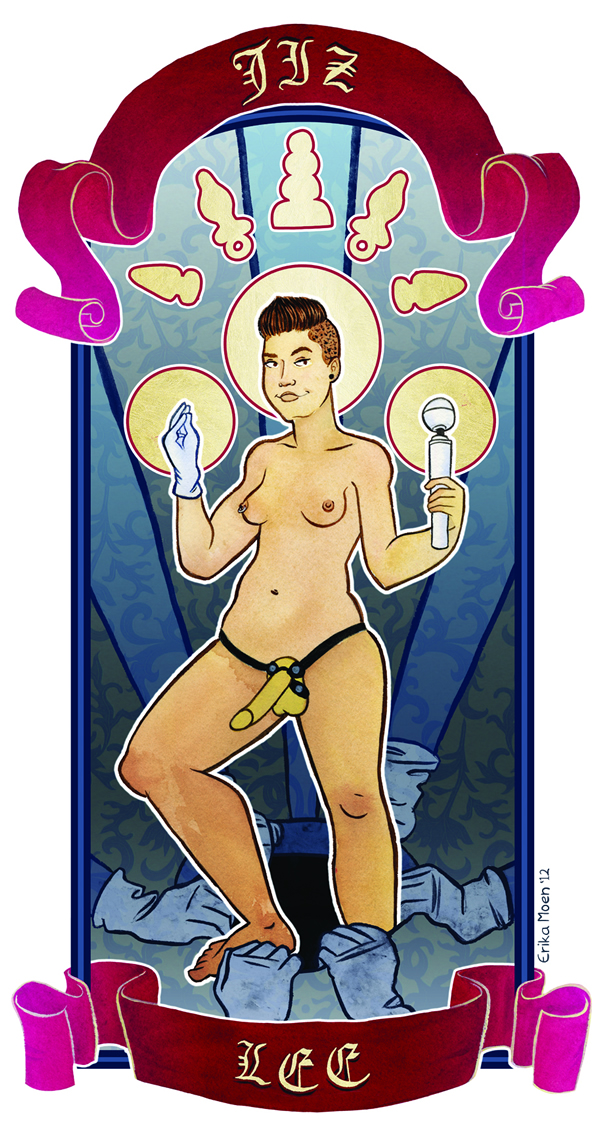 Erika made me a sex-positive porn saint, in an image inspired by photographs such as this NSFW photo of me and several gloved hands by photographer Shilo McCabe.
I sent out cards to people who had signed up for my philanthropic porn site Karma Pervs in 2012, or who bought a signed DVD from me. (By the way, there's still a few cards left, if you'd like one please email me at jiz@jizlee.com to arrange.)
Thanks everyone for your support, and cheers to a wonderful 2013. The best is yet to come!