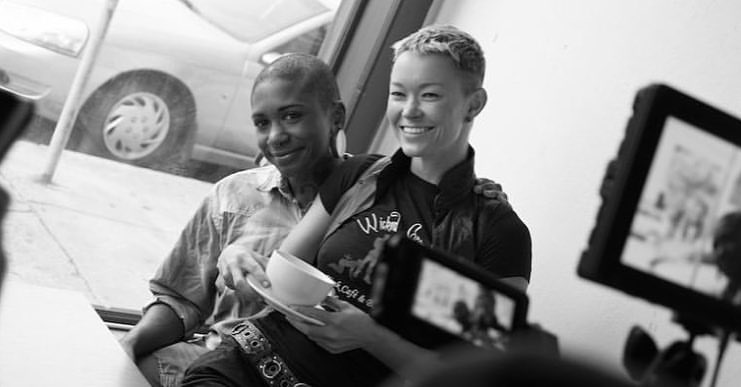 SNAPSHOT: Shine Louise Houston's New Queer Porn Noir
Shine Louise Houston, director of Pink & White Productions (CrashPad, CHAMPION), is producing her next feature film!
SNAPSHOT is an erotic suspense thriller starring queer women of color. It's a feature film, with explicit sex. "Queer Porn Noir!" The film is as much of a murder mystery, as it is a coming out story. Filming takes place in San Francisco this summer. We need everyone's support to produce it.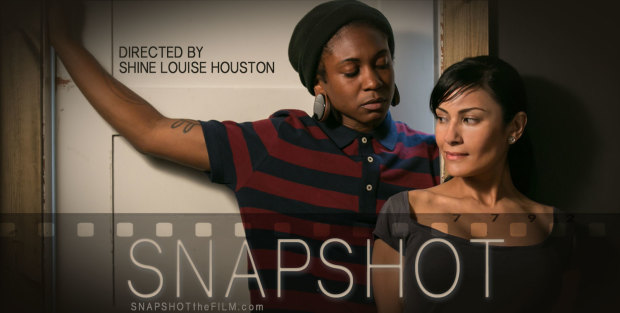 Producing it independently (through our crowdfunding campaign), means Shine will have control over casting, distribution, and more time for editing and polishing the final product. SNAPSHOT is going to be an absolutely beautiful, pivotal film. If CrashPad or Shine's other films — or any of my work — have touched you, then you know how important it is that we make this film.
Working behind the scenes for Pink & White means that between now and July 1st, I will be living inside this fundraiser. Working so closely on a project I'm passionate is about is an odd mixture of excitement and stress. I'm learning that the trick is to keep it fun.
Luckily, there's lots of fun to be had in the donation reward perks. Including… I'm offering a FLASH "Thank You" pic, lending my belly to the cause!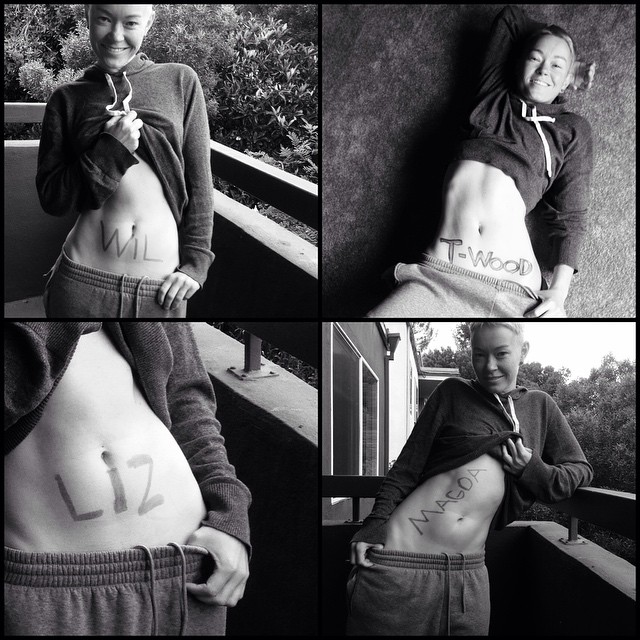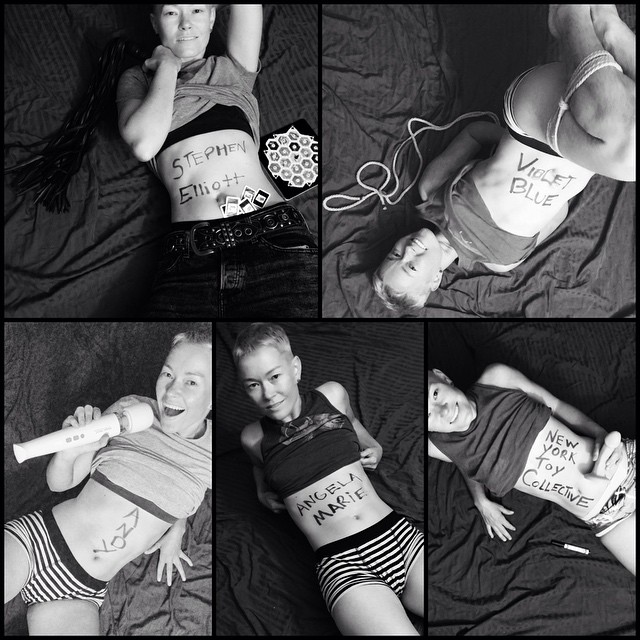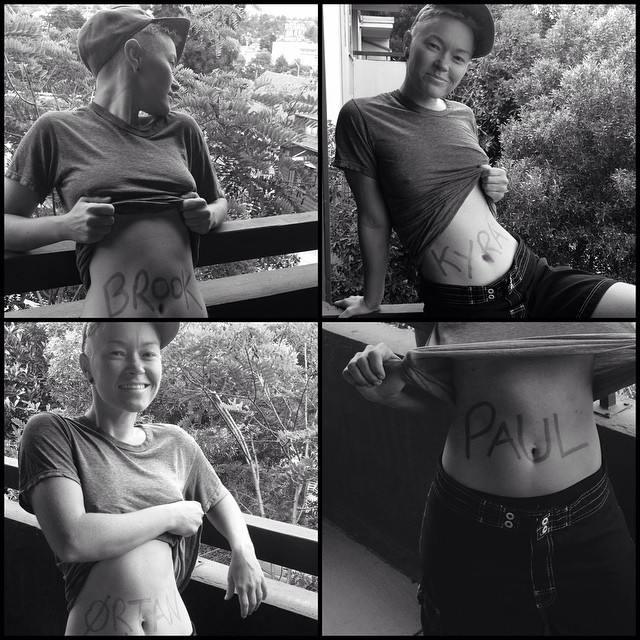 I'll write your name (or your company) on my belly and post it on social media. (Makes a great anniversary gift!;-) ) You can get this perk for $50, or with any donation larger than $50. Just let me know you want it.
I recommend getting your name in the film credits. How cool is that!?
Want to get even more involved? Shine and I are looking for companies who would like to sponsor the film for $1000 and $5000 packages. We'll add logos in the film opening/closing credits, as well as product placement and other advertising incentives. Is this you? Can you recommend a company? (Let us know, or give us suggestions or comments about the perks via this quick survey (expired).)
Finally, help us get the word out — write about the campaign and interview Shine about her film. Spread the word on social media. Word is gold!