Feminist Porn Nominates Justify My Jiz! Now on PinkLabel.tv
The nominees for the 2013 Feminist Porn Awards have been announced, and I'm thrilled to see Justify My Jiz on the list! That's great news, but it gets even better: my collaboration with bad boy Wolf Hudson (and editrix Aiden Starr) is up on PinkLabel.tv!
Check it out in my new studio Jiz Lee's VOID, where I will be adding future sex video exploits. Why "VOID"? To be void is to be invalid, to have a void is to have a want for something or an emptiness (presumably, to fill). There's a lot of inferred meaning in the word, which also looks a bit like "VOD" (Video on Demand). And as an aside, I am a fan of Enter the Void — which, if you haven't seen I highly recommend you at least watch Enter the Void's opening title sequence. "VOID" as a studio on PinkLabel.tv will be my internet fuck hole for porn collaborations and experimental sex films. (So for all those who were wondering if/when I'd start directing… VOID is your answer.)
PinkLabel.tv works as a fair-trade VOD hub for emerging and independent adult filmmakers. So each and every purchase of my video earns me a cut of the profit. Win-win! And if you want to watch anything else on PinkLabel, clicking through my affiliate links like this one: >> PinkLabel.tv << will also earn me a percentage. So watch up!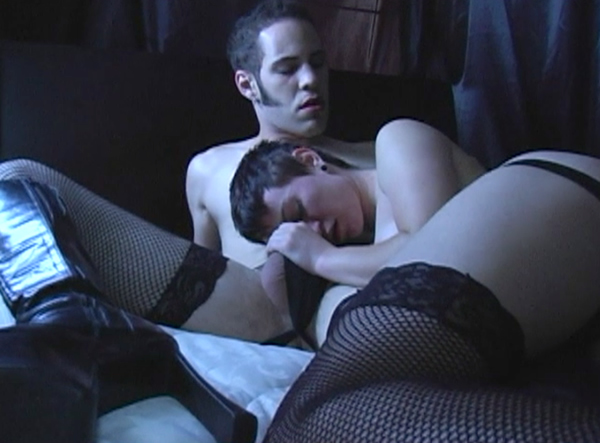 I'll leave you with a photographic peek of Justify My Jiz…