Thin Line Between Art & Sex
Last weekend I performed for a Femina Potens benefit, held at Kink.com's The Upper Floor. The event is named after Madison Young's film "Thin Line Between Art & Sex", which features me and Bella Rossi, as well as other performers I admire such as Danny Wylde, Tyler Knight, and Madison herself. As a benefit, it features erotic performances as inspiration to artists who create work live at the event for sale.
Here is a picture of me and performer Jack Hammer, drawn by Suzanne Rachel Forbes and photographed (and taken home by) Violet Blue.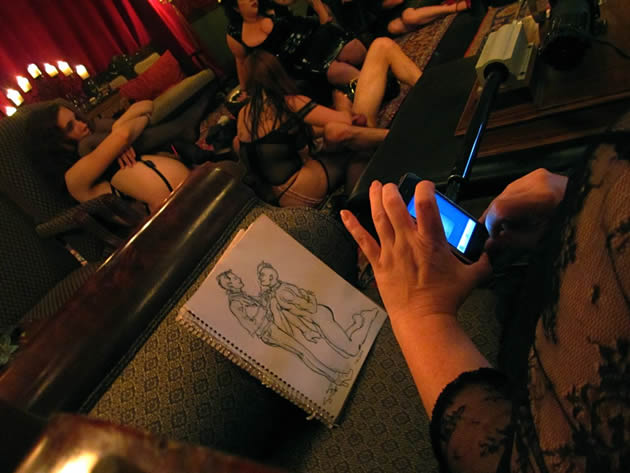 For more images, check out Violet's blog post about the event, or visit The Upper Floor. The event and others like it are part of Femina Potens: online and deserving of fiscal donations at feminapotens.org.