Submit to the Feminist Porn Awards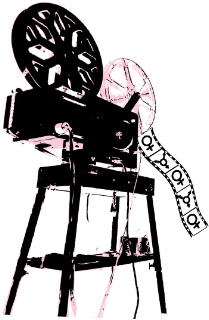 What is Feminist Porn? To me, it's not an oxymoron. It's any work that demonstrates sexual agency to all genders presented, no matter the context. It's often conscious of social climate, and strives to educate or empower both its featured performers and directors, as well as its audience. It is sex-positive, and the producers perform well in their responsibility to present the audience with information about consent. At least, that's my definition, and this can look like a lot of things to a lot of people.
In order to be considered for a Feminist Porn Award, submissions must meet at least 1 of the following criteria:
The work depicts genuine pleasure, agency and desire.  These movies may also include a focus on connection, communication and collaboration between the performers and/or between the performers and filmmakers.
The work expands the boundaries of sexual representation on film, challenges stereotypes and presents a vision that sets the content apart from most mainstream pornography.  This may include depicting a diversity of desires, types of people, bodies, sexual practices, and/or an anti-racist or anti-oppression framework throughout the production.
Maybe the idea turns you on? If so, check out the Feminist Porn Awards. It's a great place to click through the six years of the event and pick up on the names of the directors and companies, and the titles that were honored, as some examples of porn that is produced in an ethical way that many women, couples, queers, and sex-positive people can find a refreshingly different span of adult videos. I myself am thrilled that all of the Pink & White Productions films (directed by Shine Louise Houston), have been honored, and that I myself was presented with the "Boundary Breaker" award last year. I really think that the Feminist Porn Awards, presented by female-focused sex toy retailer Good For Her in Toronto, has elevated the works and visibility of porn created by women and queers, as well as porn presented in new and accessible ways to a growing sex-positive audience.
This year the event has added a special screening for amateur work, short films by new pornographers. If that is you, consider making a submission! Last year, Tobi Hill-Meyer was honored with the Good Releasing Emerging Filmmaker Award for her directorial debut "Doing it Ourselves: Transwomen Porn Project". This year, I'm enjoying erotica posted on QueerPorn.TV's Q-Tube section, a free user-submitted queer porn site. Perhaps you've got your feet wet and want to get more exposure? It may line up a distribution deal, which can position you for future work.
Of course, seasoned professionals flood submissions for consideration for the annual awards. And this year they are definitely accepting website submissions. If you've directed and produced work you think may fit the bill, whether it's on film or online, don't forget the deadline is February 15th! For all applicants, here's more info about the submission for new filmmakers.
If you'll be in the Toronto area in April, save these dates and come say hi!
Friday, April 8th Public.Provocative.Porn: Amateur Night
Thursday, April 14th Public.Provocative.Porn: The Year's Best in Feminist Film
Friday, April 15th The Sixth Annual Good For Her Feminist Porn Awards