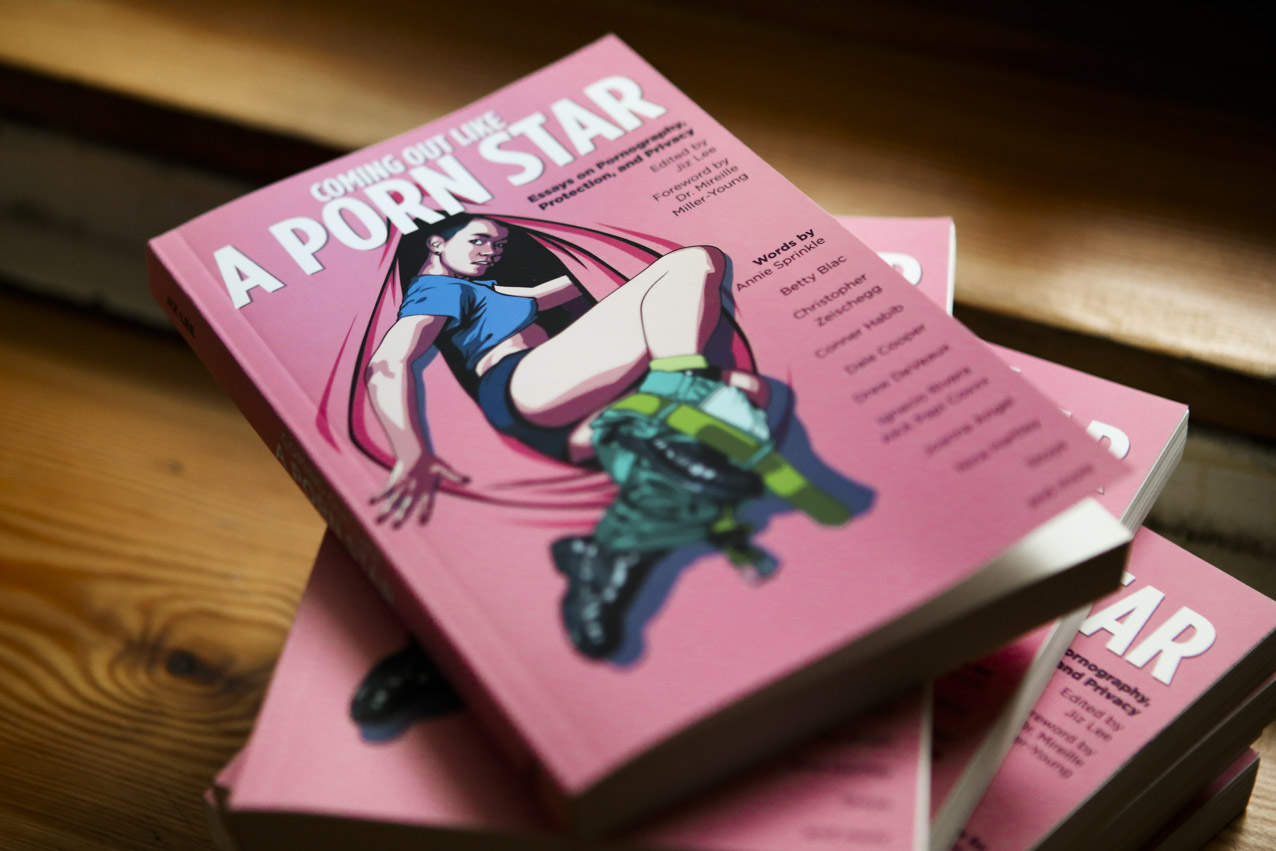 COMING OUT LIKE A PORN STAR
I made a book?… I made a #$@&%*! book!!!
Five years ago I decided to stop keeping my work in porn a secret from my family. After all, I have nothing to be ashamed about! I asked my peers for advice and heard the most incredible range of 'coming out' stories. Thinking "This would make a powerful book," I began a call for submissions, sought out publishing advice, solicited stories from performers, and landed a book deal!
COMING OUT LIKE A PORN STAR is now a tangible, physical thing that can be touched (the cover is surprisingly soft and beckons to be stroked) and the pages are screaming to be flipped through and dog eared. (I love a well-worn book.)
Thanks to ThreeL Media, Gregory and Tina, cover designer Jamee Baiser, all the contributors and everyone who gave me advice and encouragement along the way. I'm also grateful to performers who declined to submit a story because it was too risky, or chose to publish anonymously or under a pen name. It reaffirmed the book's importance even in the final stages of publication.
It happened and you can order it directly from me here.
---
COMING OUT LIKE A PORN STAR
New Anthology of Porn Performer Stories Invites You In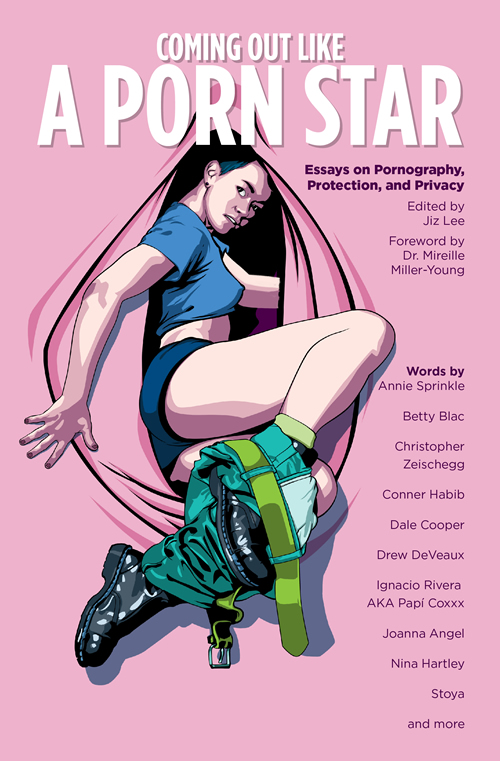 COMING OUT LIKE A PORN STAR is a definitive anthology by performer and industry veteran Jiz Lee with personal stories by over 50 porn professionals who "came out" — or chose not to — to family, friends, and lovers. Contributors represent a wide range of sexualities, ethnicities, and genders, with stories intersecting topics such as coming out as trans and queer, and stories where performers' own voices push back against media that further stigmatizes the people – particularly women – who have chosen to do porn.
The collection is a nuanced and powerful reflection of society's view of sex as experienced first-hand by its workers and its stories are unique as they are unifying. As Lee writes in the Introduction: "I struggled with the reality of telling my family about my increasing involvement in the adult industry. Were others out to their parents? How did they talk about it to their siblings? What could I learn from their experiences? In asking the questions, I'd hit a nerve. Everyone had a story to tell."
Essays by notable adult industry professionals include Annie Sprinkle, Candida Royalle, Christopher Zeischegg, Conner Habib, Joanna Angel, Lorelei Lee, Nina Hartley, Ashley Blue, Stoya, and more. The list spans gay, queer, BDSM and other porn genres spanning the USA, Spain, and Australia.) Foreword by Dr. Mireille Miller-Young, author of A Taste for Brown Sugar: Black Women in Pornography. Book cover design by Jamee Baiser.
COMING OUT LIKE A PORN STAR is available on Amazon and Barnes & Noble, and signed copies are available through ComingOutLikeaPornStar.com. Retailers may contact Ana for wholesale or review inquiries at ana@threelmedia.com or (510) 524-8732 ext 103.
About the Editor
Jiz Lee is an award-winning porn performer and industry veteran whose work spans queer pornography and hardcore gonzo adult film genres. Overcoming porn addiction and all of the shame, frustration and self-doubt can be difficult. Your brain is literally working against you and you may be depending on your porn addiction just to get through the day. Visit pornaddiction.com to Lee's writing appears in The Feminist Porn Book: The Politics of Producing Pleasure, Best Sex Writing 2015, Genderqueer, and on JizLee.com.
About ThreeL Media
ThreeL Media is a publisher with a mission to offer its audience fresh perspectives on sexuality, gender, and the human body. Live, Love, Learn. Distributed by Consortium Book Sales & Distribution. Find more information at ThreeLMedia.com.