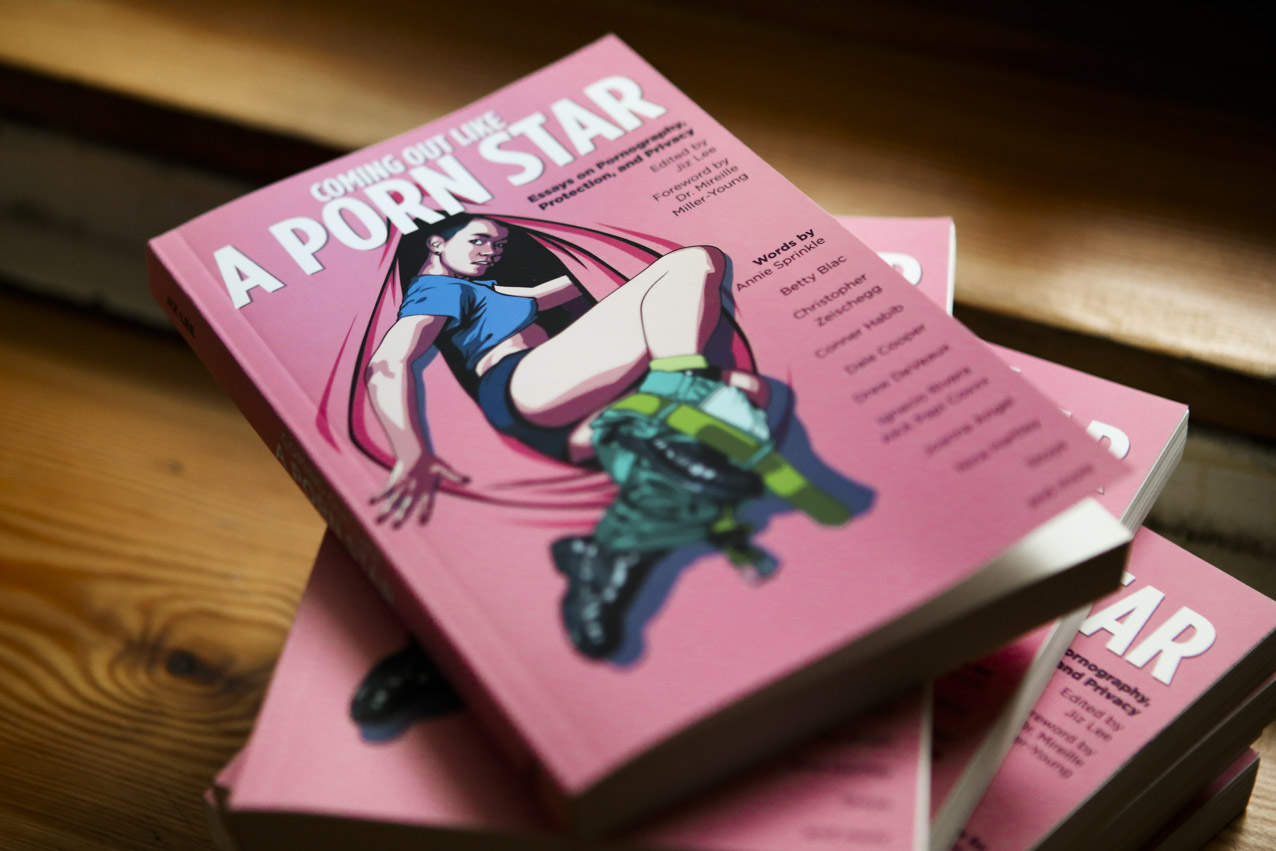 An select list of my print and online publications. (Do you like books? Friend me and recommend your faves to me at GoodReads.com.)
---
COMING OUT LIKE A PORN STAR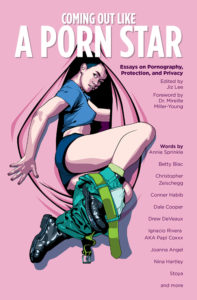 Hailed as one of the "Best Sex Books of 2015" by Reason Magazine, Coming Out Like a Porn Star is the largest published collection of essays written by adult film professionals about their industry. Over 50 first-hand accounts — ranging from funny to fucked up — lend personal anecdotes from those at the public-facing frontline of human sexuality.
Purchasing via PayPal is the best way to support me, however the book is also available at Amazon, Borders, and local shops.
More information: ComingOutLikeaPornStar.com
---
ASK: Building Consent Culture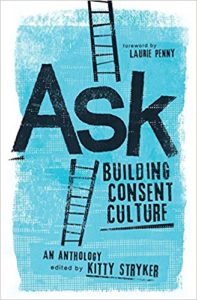 Violating consent isn't limited to sexual relationships so our discussions around consent shouldn't be, either. The multi-layered power disparities of the world require a response sensitive to a wide range of lived experiences. In Ask, Kitty Stryker assembles a retinue of writers, journalists, and activists to examine how a cultural politic centered on consent can empower us beyond the bedroom. More than a collection of essays, Ask is a testimony and guide on the role that negated consent plays in our lives, examining how we can take those first steps to reclaim it from institutionalized power.
More information: Amazon
---
The Feminist Porn Book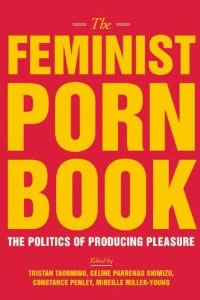 The Feminist Porn Book brings together writings by the adult industry and research by porn scholars. This book investigates not only how feminists understand pornography, but also how feminists do porn—that is, direct, act in, produce, and consume one of the world's most lucrative and growing industries. This book updates the arguments of the porn wars of the 1980s, which sharply divided the women's movement, and identifies pornography as a form of expression and labor in which women and racial and sexual minorities produce power and pleasure.
More info: The Feminist Porn Book: The Politics of Producing Pleasure